CC Forensics team does well at Pioneer Trails Forensics Tournament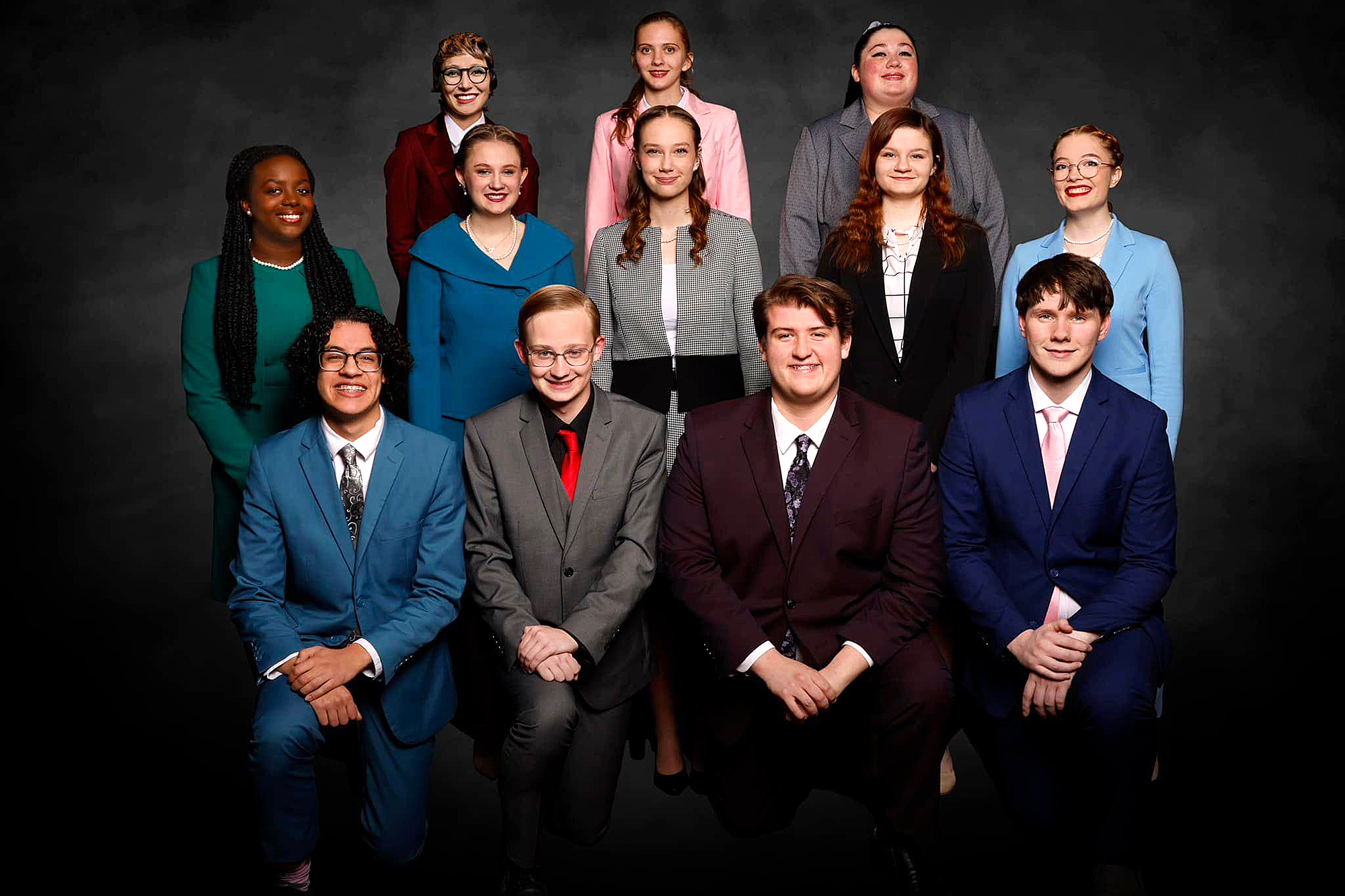 The 2022-2023 Casper College Talkin' T-Birds Forensic team. (Casper College photo)
The Casper College Forensics team showed their debate talents at the 2023 Pioneer Trails Forensics Tournament held virtually Feb. 10-11. Casper College co-hosted the event with Southeastern Illinois College located in Harrisburg, Illinois.
Individually, the results were as follows. Emma Rudell, Cheyenne, took champion in duo interpretation, third in speech to entertain, and fifth in program oral interpretation. Pearl Taylor, Box Elder, South Dakota, took second in poetry interpretation and fourth in program oral interpretation.
Jayden Roccaforte, Cheyenne, was the champion in both duo interpretation and persuasive speaking and took third in program oral interpretation, poetry interpretation, and individual sweeps. He was also the winner of the Dr. Jonah Rice Advocacy Grant.
Sienna Gomez, Cheyenne, was the communication analysis champion, placed second in extemporaneous, and participated in International Public Debate (Octas).
Kambrie White, Cheyenne, was the champion in prose interpretation, and Eva Stone, Basin, took fourth in both poetry interpretation and duo interpretation and fifth in drama. Curtis Winfrey placed fourth in impromptu speaking. Nina Bivens, Rapid City, South Dakota, was second in impromptu speaking.
Tyler Cooper of Casper placed second in informative speaking and fourth in duo interpretation. Maddelen Shadrick of Glenrock was sixth in program oral interpretation.
When a school hosts or co-hosts a tournament, the scores are not counted toward team sweepstakes, but if they were, the Talkin' T-Birds were first overall and second in debate, according to Doug Hall, director.
"I think this tournament is a testament to the hard work our competitors have been putting into their season. We're very proud of the results, and we see exactly what kind of success this team can have as the season progresses," said Ethan Fife, assistant director.
Subscribe
If you enjoyed this story, receive more just like it: