Dragons, fossil finds, and mythical monsters at Saturday Club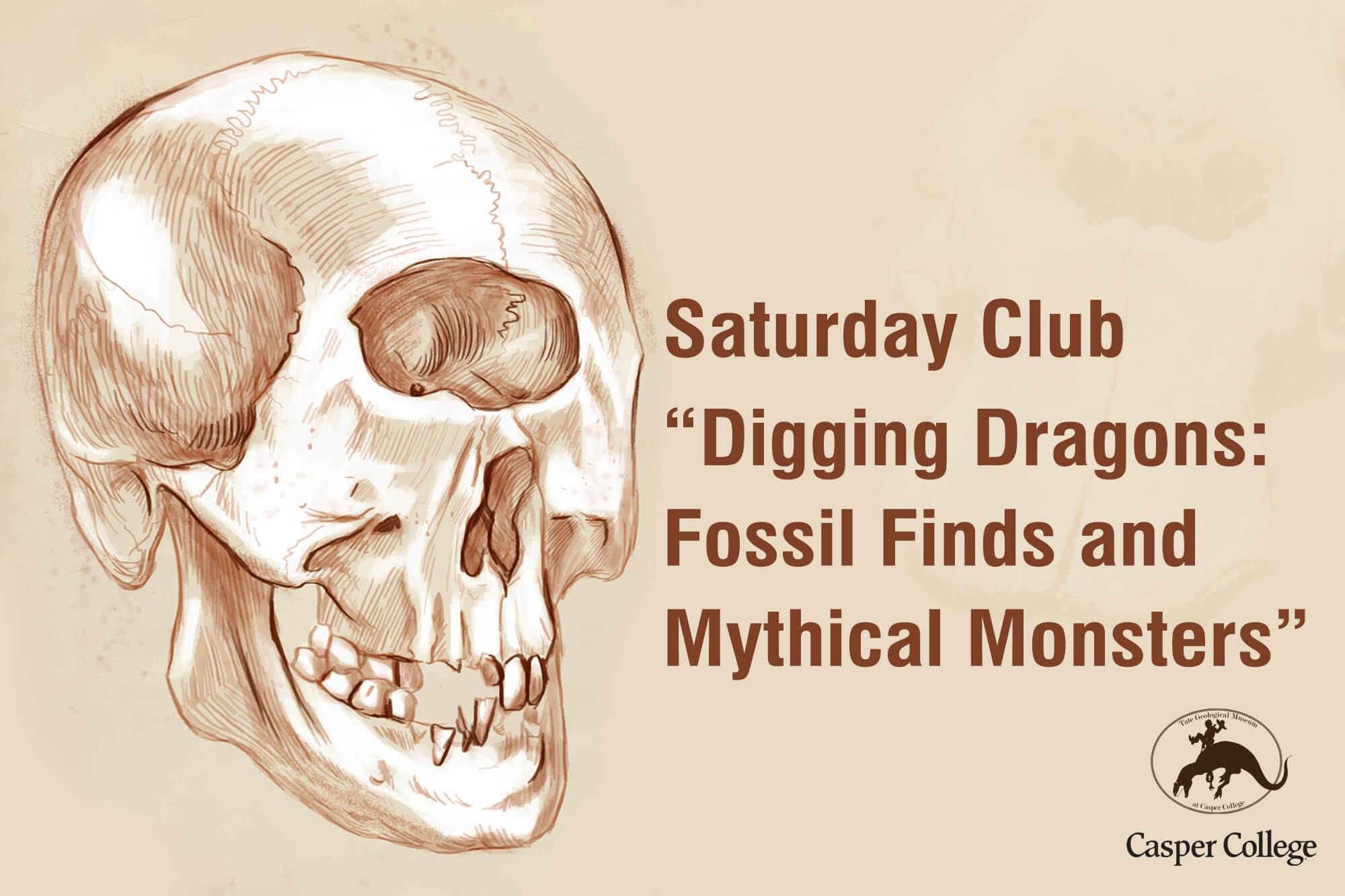 "Digging Dragons: Fossil Finds and Mythical Monsters" is the topic for the February edition of Saturday Club at the Tate Geological Museum on Feb. 4, at 10:30 a.m.
According to Russell Hawley, Tate Geological Museum educational specialist, participants will explore the possibility that fossils found by the Greeks and other ancient peoples inspired tales of dragons and other mythical beasts. Were the cyclops and the griffin merely the products of human imagination, or did they have some basis in fact?
"Since ancient times, people have been fascinated by dragons, griffins, and monsters like Bigfoot and the Yeti. In the 19th century, the science of paleontology revealed that there actually had been giant monsters living on earth in the past, including dinosaurs, mammoths, and giant apes," said Hawley.
Students will also learn how to make their own plaster casts of modern animal footprints, … "just in case they ever stumble across a Bigfoot track in the woods!" Hawley exclaimed.
Saturday Club is free and open to children ages 7-14. The Tate Geological Museum is located on the southern end of the Casper College campus; look for the life-sized T.rex bronze near the Tate or call the museum at 307-268-2447.
Subscribe
If you enjoyed this story, receive more just like it: