November Saturday Club looks at fossil snakes and other reptiles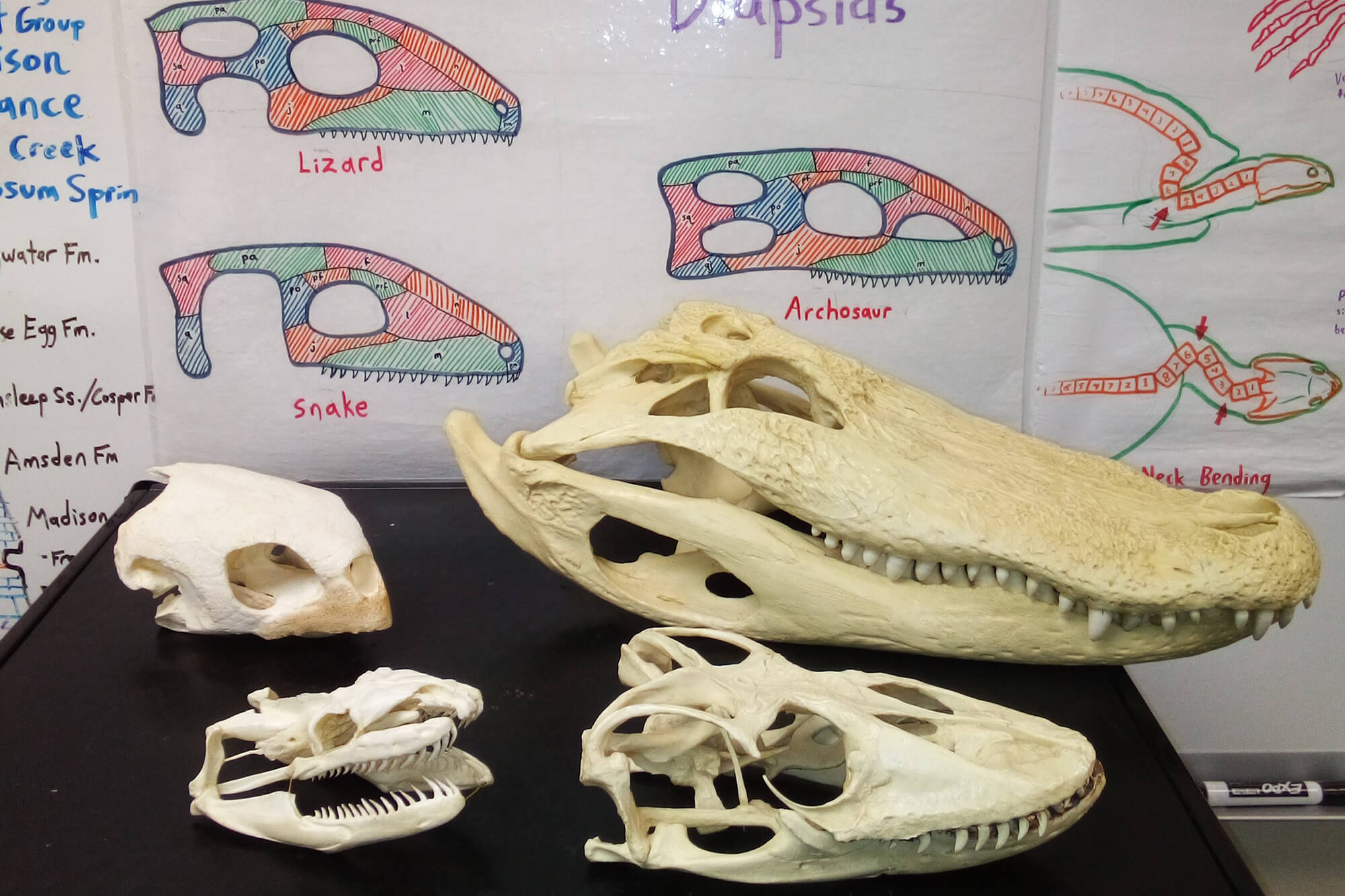 Fossil snakes and other reptiles are the topics for the November edition of the Tate Geological Museum's Saturday Club on Saturday, Nov. 5, from 10:30-11:30 a.m.
Participants will learn about the differences between reptiles and mammals. According to Russell Hawley, Tate Geological Museum education specialist, mammals and reptiles have a series of openings in the bones of the skull called fenestrae. "Mammals have a particular pattern of fenestrae that are not found in any reptile, so even if all you have is a fossil skull, you can still tell if a fossil creature is a reptile or whether it's closer to the lineage that gave rise to mammals," said Hawley.
Within the category of reptiles, there are several major groups, including turtles, lizards, snakes, crocodiles, and the tuatara. "Each of these groups has its own distinct pattern of fenestrae," noted Hawley. Students will look at some actual reptile skulls and learn how to classify each one in its proper group by looking at its fenestrae.
Following this activity, participants will head outside to measure the lengths of some prehistoric reptiles on the sidewalk to see how big those reptiles were. Finally, everyone will build turtles and make twirly snakes.
Saturday Club is free and open to children ages 7-14. The Tate Geological Museum is located on the southern end of the Casper College campus; look for the life-sized T.rex bronze near the Tate or call the museum at 307-268-2447.
Subscribe
If you enjoyed this story, receive more just like it: