Holocaust survivor's stories class topic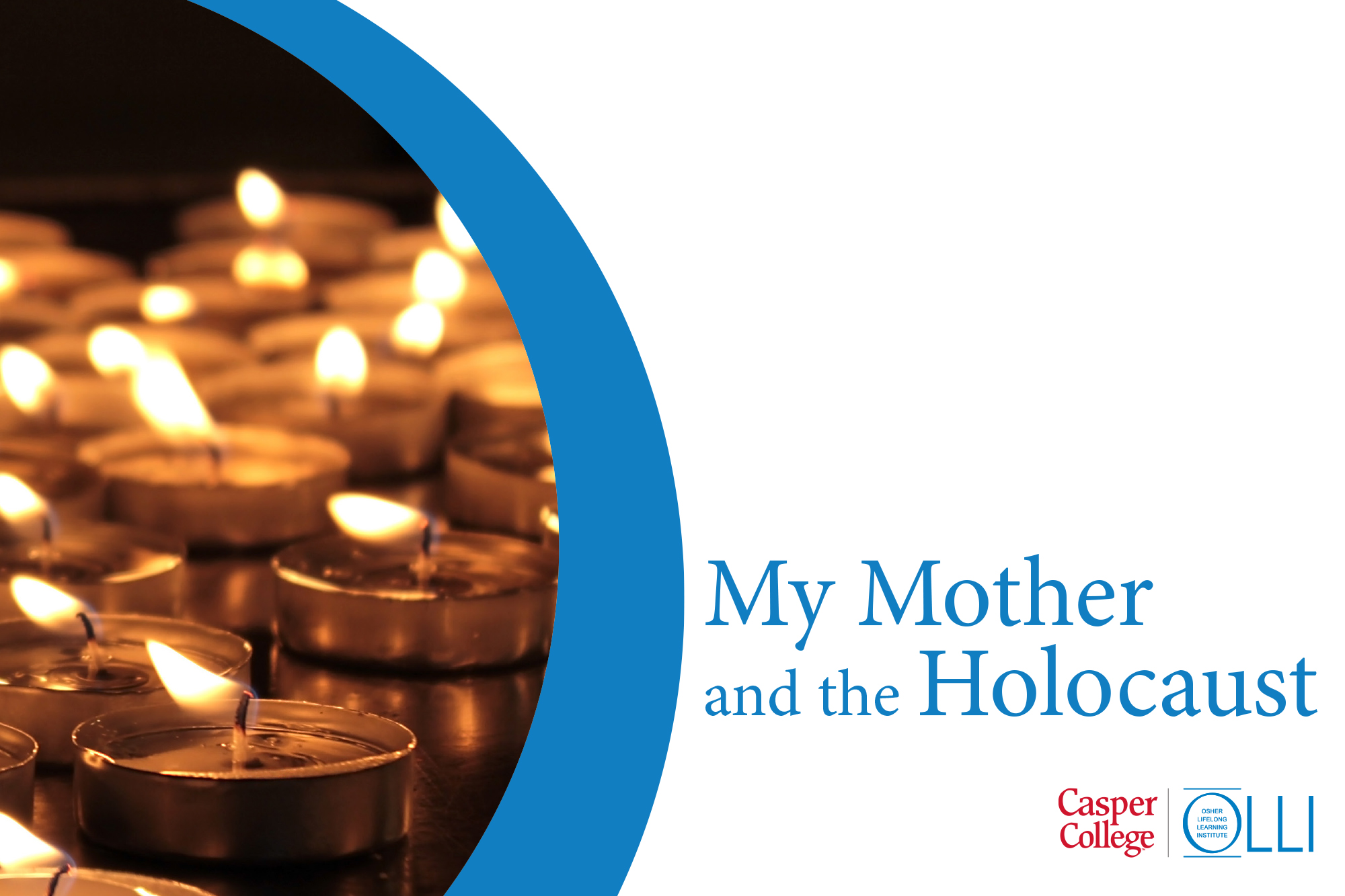 My Mother and the Holocaust is being presented via Zoom to the Casper community at no charge on Thursday, Oct. 6, from 1-3 p.m. through the Osher Lifelong Learning Institute, OLLI, at Casper College.
The class will explore the stories of Felicia Bornstein Lubliner, who wrote about her internment in Polish ghettos and two Nazi concentration camps, Auschwitz and Gross-Rosen. Her powerful stories have been published by her son, Irv Lubliner, an emeritus Southern Oregon University professor and nationwide OLLI instructor who hopes to teach OLLIs in every state.
Irv Lubliner will share excerpts from his book "Only Hope: A Survivor's Stories of the Holocaust" and shed light on his mother's experience and indomitable spirit. He will present on his mother's experience and indomitable spirit. Lubliner will also share his memories as a child of Holocaust survivors and the process of bringing the book to fruition.
Questions and discussions during and after the Zoom presentation are encouraged. "By offering this class to the public with no OLLI membership required, we hope to raise awareness of the OLLI program across Casper and the state," said Kat Bohr-Buresh, OLLI coordinator at Casper College.
To participate in this special Zoom event. "My Mother and the Holocaust," go to here and type in the passcode 120161.
Subscribe
If you enjoyed this story, receive more just like it: