'A Sissy in Wyoming' comes to Casper College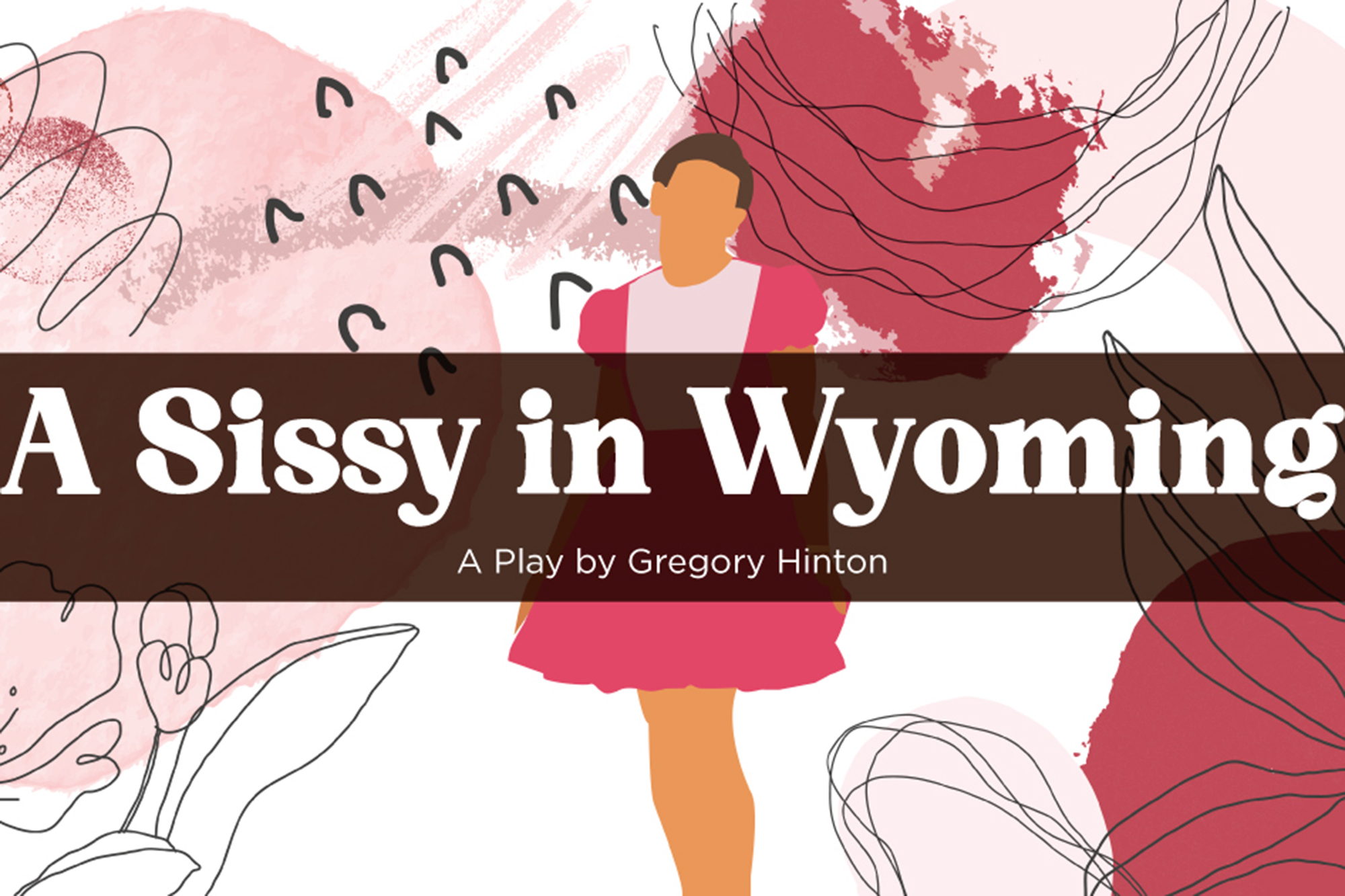 "A Sissy in Wyoming," a Playwright's Reading, will come to Casper College on Saturday, Oct. 8, at 6 p.m. in the Thomas H. Empey Studio Theatre. The reading is free, open to the public, and hosted by the Casper College Diversity and Inclusion Committee.
Written by Gregory Hinton, "A Sissy in Wyoming" is drawn from Sissy and his wife Vickie Goodwin's words and works, and the oral history of Vickie, author and activist, for the American Heritage Center at the University of Wyoming.
The play debuted as part of The Nicolaysen Art Museum's public programming for the acclaimed 2021 exhibit "The Fabric of His Life — The Story of Larry' Sissy' Goodwin."
"Sissy Goodwin was a longtime Douglas resident, a Casper College technology instructor, and an Air Force veteran. As a father, he knew the importance of setting a good example for his children and standing up for what he believed in," said Paul Flesher, director of the American Heritage Center. "Sissy was a cross-dresser for many decades and often posed the question why society accepted women wearing jeans but not men wearing dresses."
"'A Sissy in Wyoming' is a triumph of will, a cry for courage, and a remarkable Cowboy State love story spanning 50 years," noted Hinton. A producer of the national education initiative, Out West, Hinton co-founded "Out West in the Rockies" with the AHC in 2015 as a regional LGBTQ archive of the American West.
"I am so excited to be working with Gregory Hinton and the AHC to travel Wyoming with my husband's story," said Vickie Goodwin.
A Q&A discussion about the themes of "A Sissy in Wyoming" with Hinton, Vickie Goodwin, and local moderators will follow the reading.
The Empey Studio Theatre is located in the Gertrude Krampert Center for Theatre and Dance on the Casper College campus. Attendees are asked to enter through the south entrance of the building.
Funding for "A Sissy in Wyoming" comes from the AHC, Wyoming Humanities, the Wyoming Cultural Trust Fund, the Wyoming Arts Council, and the Wyoming State Historical Society. The tour is timed to coincide with National LGBTQ History Month in October.
Subscribe
If you enjoyed this story, receive more just like it: