September wildlife to discuss 'Provinces of the Sea'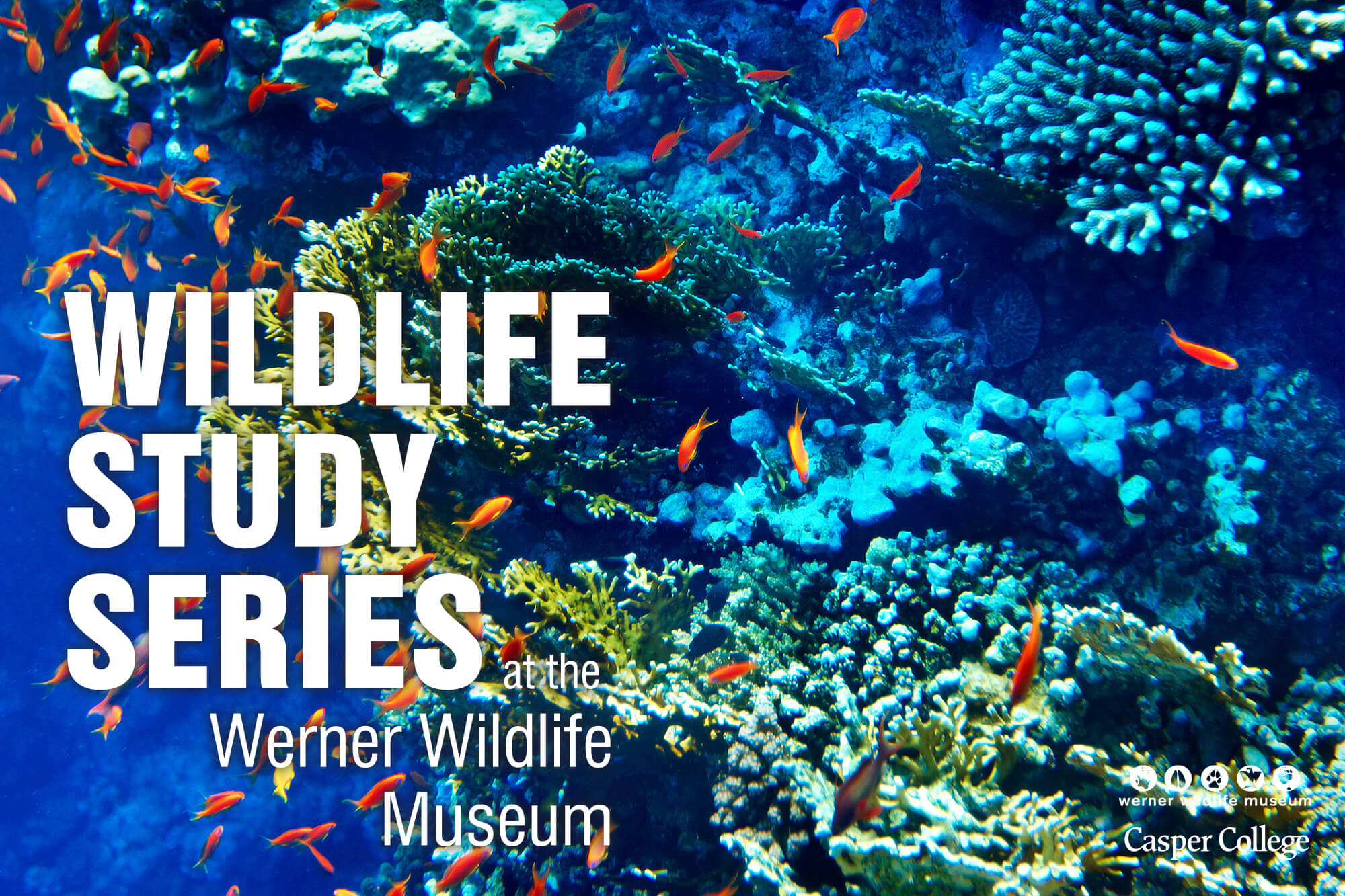 Tate Geological Museum Education Specialist Russell Hawley will be the guest speaker for the September edition of the Werner Wildlife Museum's Wildlife Study Series on Thursday, Sept. 15.
Attendees will discover how the oceans of the world are divided into zones and habitats and how the oceans' many residents have adapted to living in the water. According to Hawley, the seas cover nearly three-quarters of the globe and are home to countless species of fishes, mollusks, arthropods, and marine mammals.
"These animals are not scattered indiscriminately through the water like raisins in a plum cake. Each one has its own particular range in terms of latitude, water depth, and proximity to the shore, depending on its preferences in temperature, pressure, salinity, and many other factors," Hawley said.
In his position at the Tate Geological Museum, Hawley gives tours and produces artwork for museum displays. He also contributes a paleontology question and answer column to the museum's newsletter. Hawley has worked at the museum since 1997 and has been digging up fossils in Wyoming since 1990. He illustrated "Islands in the Cosmos: the Evolution of Life on Land" by paleontologist Dale Russell, Ph.D. His one-man art show, "A Thousand Unnamed Worlds," was on display for a year at the Wyoming State Museum in Cheyenne.
The Werner Wildlife Study Series programs begin at 7 p.m. and are family-friendly, free, and open to the public. Programs take place on the third Thursday of each month in the Africa-Arctic Room in the museum. For more information, call 307-235-2108 or email indiahayford@caspercollege.edu.
The Werner Wildlife Museum, located off the Casper College campus at 405 E. 15th Street, is free and open from 10 a.m. to 4 p.m., Monday through Friday.
Subscribe
If you enjoyed this story, receive more just like it: