For the second year, Lady T-Birds rated Top 20 for Academic Performance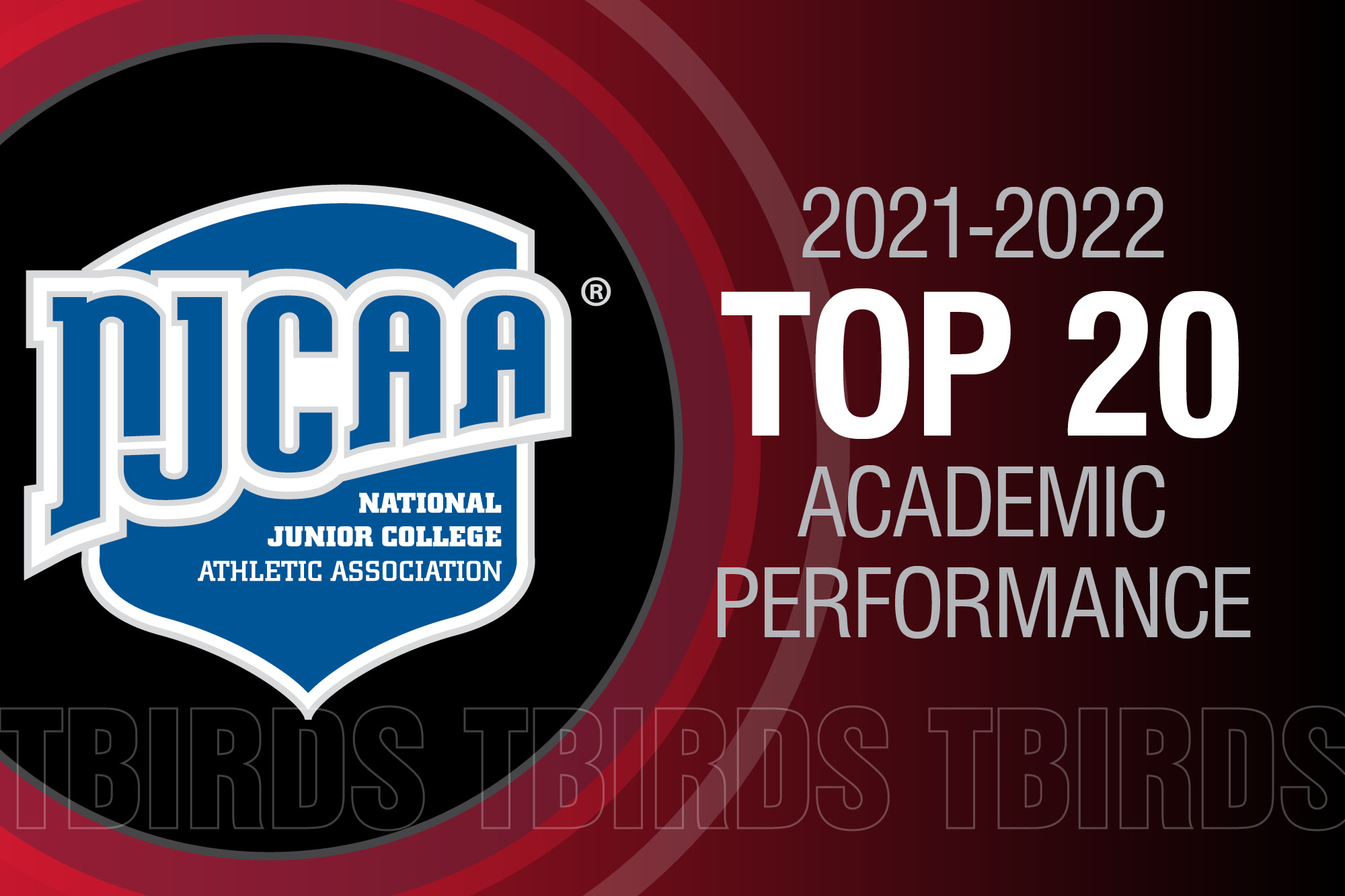 For the second year in a row, the Casper College Lady T-Birds basketball team has finished in the top 20 of the 2021-2022 Women's Basketball Academic Team of the Year rankings by the National Junior College Athletic Association. The women's team finished the year at number 16 with a combined 3.49 GPA. Last year the team was ranked number 18 with a combined 3.43 GPA.
The NJCAA also recognized eight players for their academic performance during the 2021-2022 school year at Casper College. "I want to congratulate the eight individuals who earned NJCAA Academic honors and our team. We had 12 players earn GPAs higher than 3.0., said Dwight Gunnare, women's head basketball coach.
Freshmen Mariona Cos-Morales, Matadepera, Barcelona, Spain and Celina Arnlund, Stockholm, were named to the second team. Sophomores named to the second team were Kate Robertson, Casper; Joseana Vaz, Praia, Cape Verde; and Esperanza Belen Morales-Lopez, Pego, Alicante, Spain. To be named to the NJCAA All-Academic Second Team requires a GPA between 3.80 and 3.99.
Named to the third team for achieving a GPA between 3.60 and 3.79 were freshmen Mesa Butler, Harlowtown, Montana; Sandra Frau-Garcia, Pego, Alicante Spain; and Joslin Igo, Douglas, Wyoming.
"I really respect their ability to succeed both academically and athletically," said Gunnare. "This requires a high level of commitment and excellent time management skills," he added. Gunnare also recognized the Casper College faculty for … "their outstanding efforts working with our student-athletes and for understanding the challenges they encounter."
Subscribe
If you enjoyed this story, receive more just like it: