Music of the Masters celebrates Ralph Vaughan Williams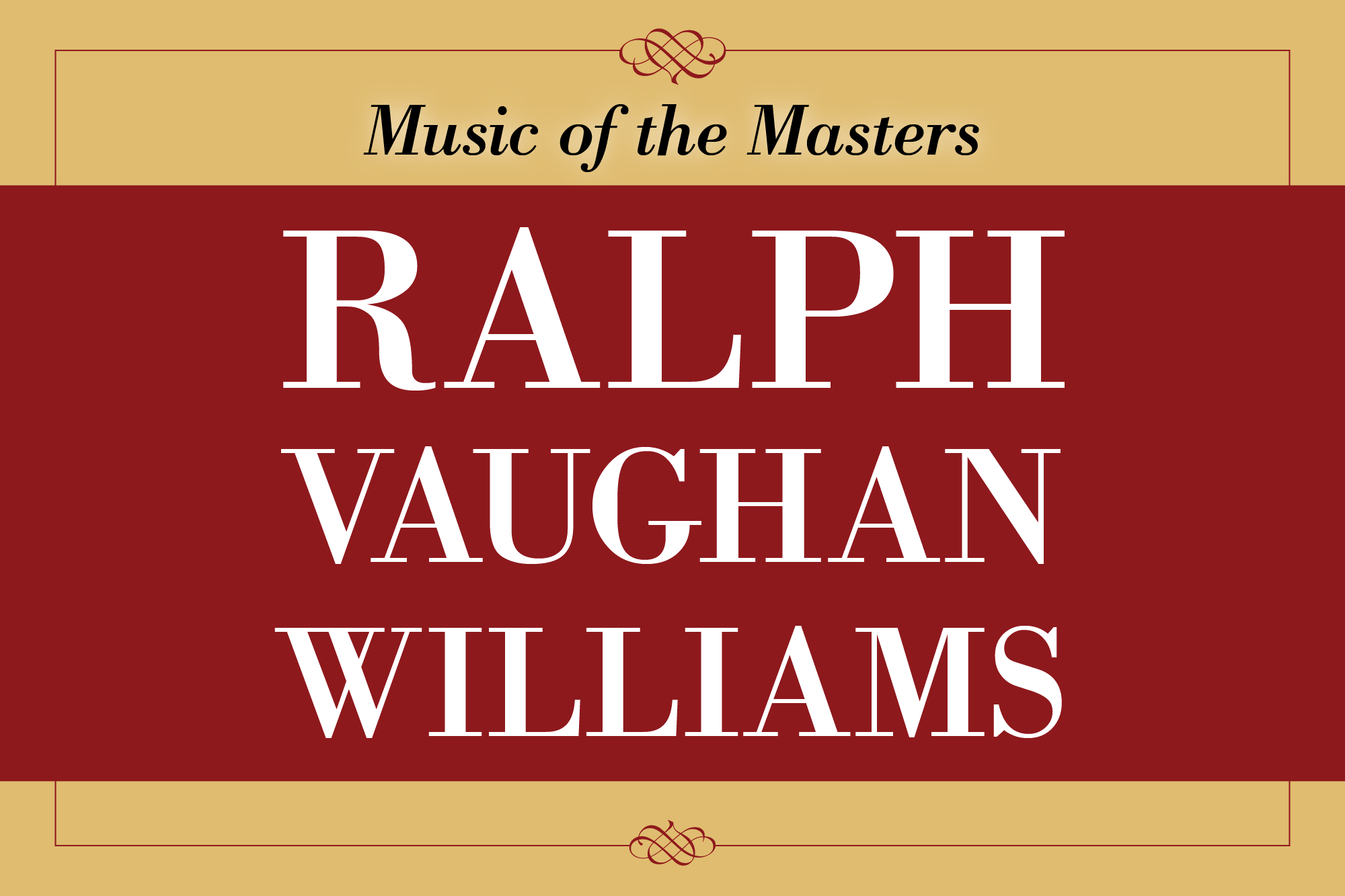 The 2022 Music of the Masters concert will celebrate the works of British composer Ralph Vaughn Williams Sunday, May 1, at 3 p.m. with a pre-concert lecture at 2 p.m.
This year's concert will bring together the talents of the Casper College Chamber Singers and Collegiate Chorale as the Festival Choir and the Casper College Chamber Orchestra as the Festival Orchestra. Joining these groups will be members of the Wyoming Choral Arts Ensemble.
Two of Vaughn William's most well-known and larger works to be performed are "The Lark Ascending" for solo violin and orchestra and "Dona nobis pacem," a cantata for chorus, soloists, and full orchestra. "Both works are substantial in instrumentation and scope, so we've enlisted several friends to perform with us, including several full-time and adjunct music faculty members, both mixed choirs, and several members of the Wyoming Choral Arts Ensemble," said Zachary Vreeman, DMA.
The music of Vaughn Williams was chosen as this year's theme in honor of the composer's 150th birthday. "Vaughan Williams was a beloved English composer who, with Gustav Holst, is largely responsible for what we think of as distinctly British music," noted Vreeman.
Vaughan Williams composed a large body of serious concert music, including nine symphonies, numerous single-movement orchestral works, cantatas and other choral-orchestral works, and even several celebrated art song cycles.
According to Vreeman, the concert will be rounded out with " … a few other works that help showcase Vaughan Williams and those closest to him, including an orchestral suite by Holst, his lifelong friend and collaborator, and a pair of 'chansons' by one of his most influential teachers, Maurice Ravel.
The choirs are under the direction of Vreeman, while the orchestra is under the direction of Jennifer Cowell-DePaolo, violinist. Ana Merchant will provide the violin solo during "The Lark Ascending," while soprano Veronica Turner and baritone Cameron Fehring will sing solos during "Dona nobis pacem."
The concert and pre-concert lecture are free and open to the public and will occur in Wheeler Concert Hall, located in the Music Building on the Casper College campus.
Subscribe
If you enjoyed this story, receive more just like it: