Funds sought to name CC Practice Arena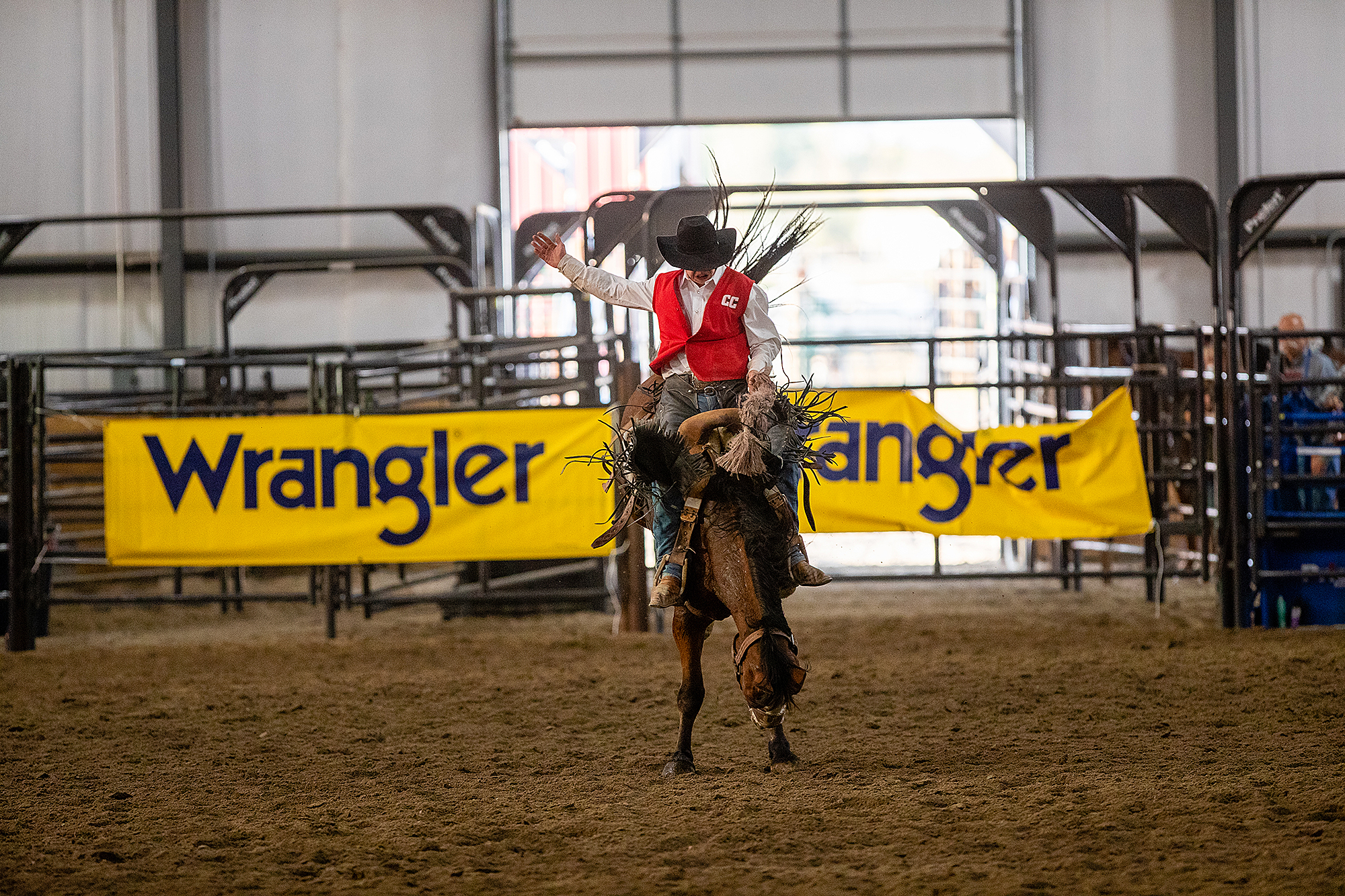 (Casper College Photo/Cory Garvin)
The Friends of Tom Parker are seeking donations for naming the Casper College Practice Arena the Tom Parker Practice Arena in honor of late head rodeo coach Tom Parker.
"Tom was such a force in rodeo for Casper College and the state," said Jerry Hawkes, dean of the Casper College School of Science. "It seems reasonable, then, to name our rodeo practice arena after Tom," he added.
Parker began his career at Casper College Aug. 20, 1990. The new position allowed Parker to return to his passion for rodeo. In addition to coaching the rodeo team, he also taught agriculture courses at the college.
Parker was active in the rodeo community, serving nine years as the National Intercollegiate Rodeo Association faculty director for the Central Rocky Mountain Region. He was also a board member for the Wyoming High School Rodeo Association and a Gold Card member of the Pro Rodeo Cowboys Association. Parker helped by acting as a pro-official for high school, amateur, and pro rodeo events.
In an interview with Savanna Simmons with TriState Livestock News shortly after Parker's death, Casper College assistant rodeo coach Jhett Johnson said: "Tom did everything for this (Casper College) rodeo program, 27 years. There have been two coaches, Tom and Dale Stiles; that's pretty impressive. He's the one who has held it all together, hauling stock in and out and doing whatever needed to be done."
During Parker's tenure as head coach, the women's team qualified three times to represent CC at the CNFR. The men's team took the regional title in 2011. He retired from full-time teaching in 2013 and continued as the head rodeo coach until his death March 15, 2017, from cancer.
For more information or to donate, contact the Casper College Foundation at 307-268-2256.
Subscribe
If you enjoyed this story, receive more just like it: