Cameron Moore receives Brady Award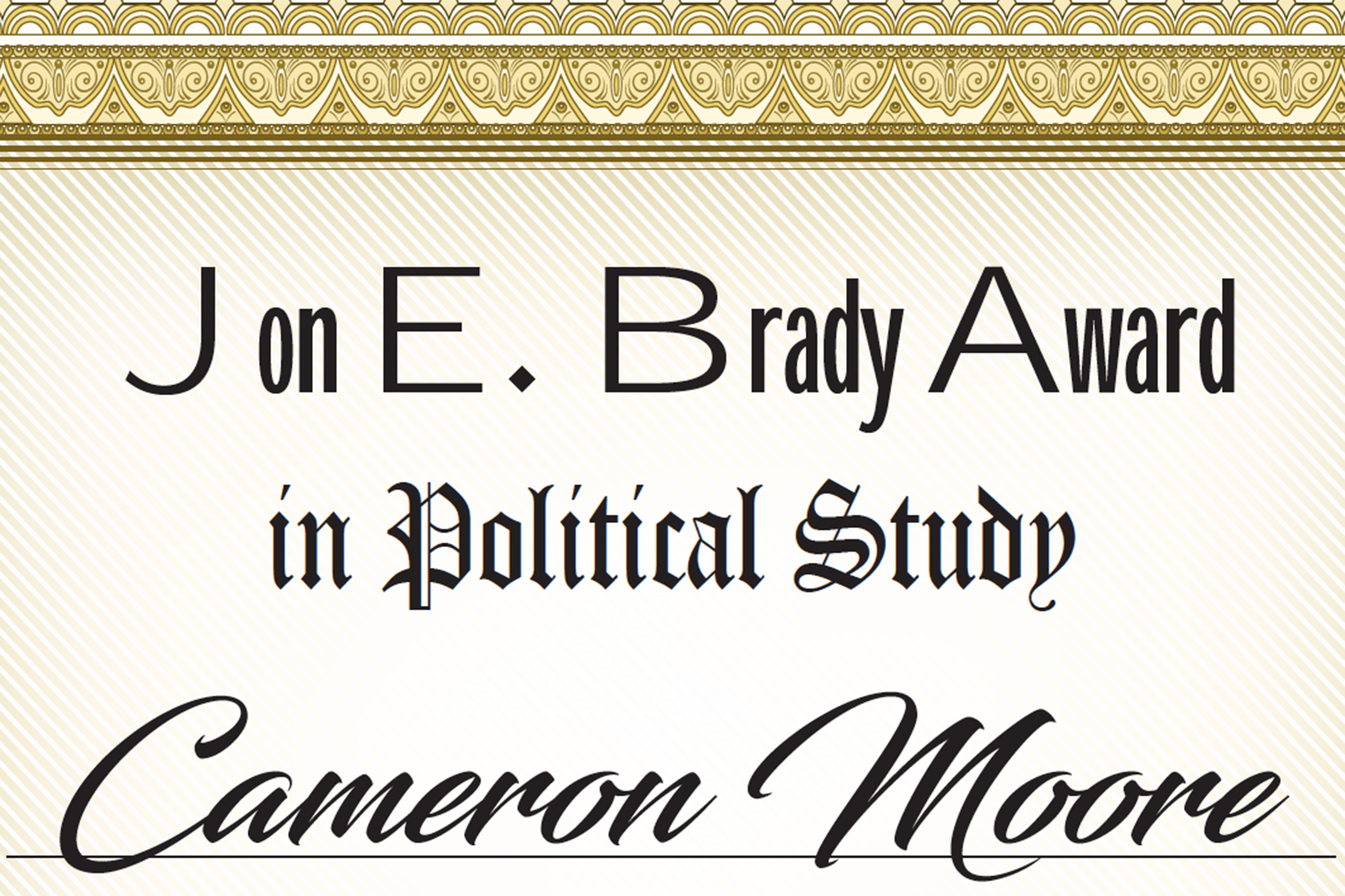 Cameron Moore was recently selected as the 2022 recipient of the Jon E. Brady Award in Political Study at Casper College, where he is a political science major.
Smith, who is from Casper, and a graduate of Kelly Walsh High School, is the 21st recipient of the annual award, according to Erich Frankland, political science instructor.
Some comments from reference letters on Moore note "his enthusiasm and approach to the study of political science are refreshing and inspiring;" "passionate about learning;" "genuinely intrigued by the perspectives of others;" "he is intelligent, engaged in learning, and eager to discuss the workings of the world;" "genuinely kind spirit and ambition to help others;" "truly exceptional student who will go far in life;" and "always interested in learning more."
As he completes his CC degree, Cameron is interning in the Casper offices of U.S. Senator John Barrasso," said Frankland. Frankland noted that Moore is interested in pursuing a career in the government, such as the U.S. State Department or an internationally focused nongovernmental organization that focuses on promoting democracy and human rights.
Following his anticipated graduation in May 2022, Moore is transferring to the University of Wyoming this fall.
Past award recipients include Landree Adams and Emma Rogers, 2019; Stacey Smith, 2020; and Rachelle Trujillo, 2021. The award is named after Jon Brady, instructor emeritus of political science at Casper College.
Subscribe
If you enjoyed this story, receive more just like it: