'A Celebration of Wild Horses' topic for April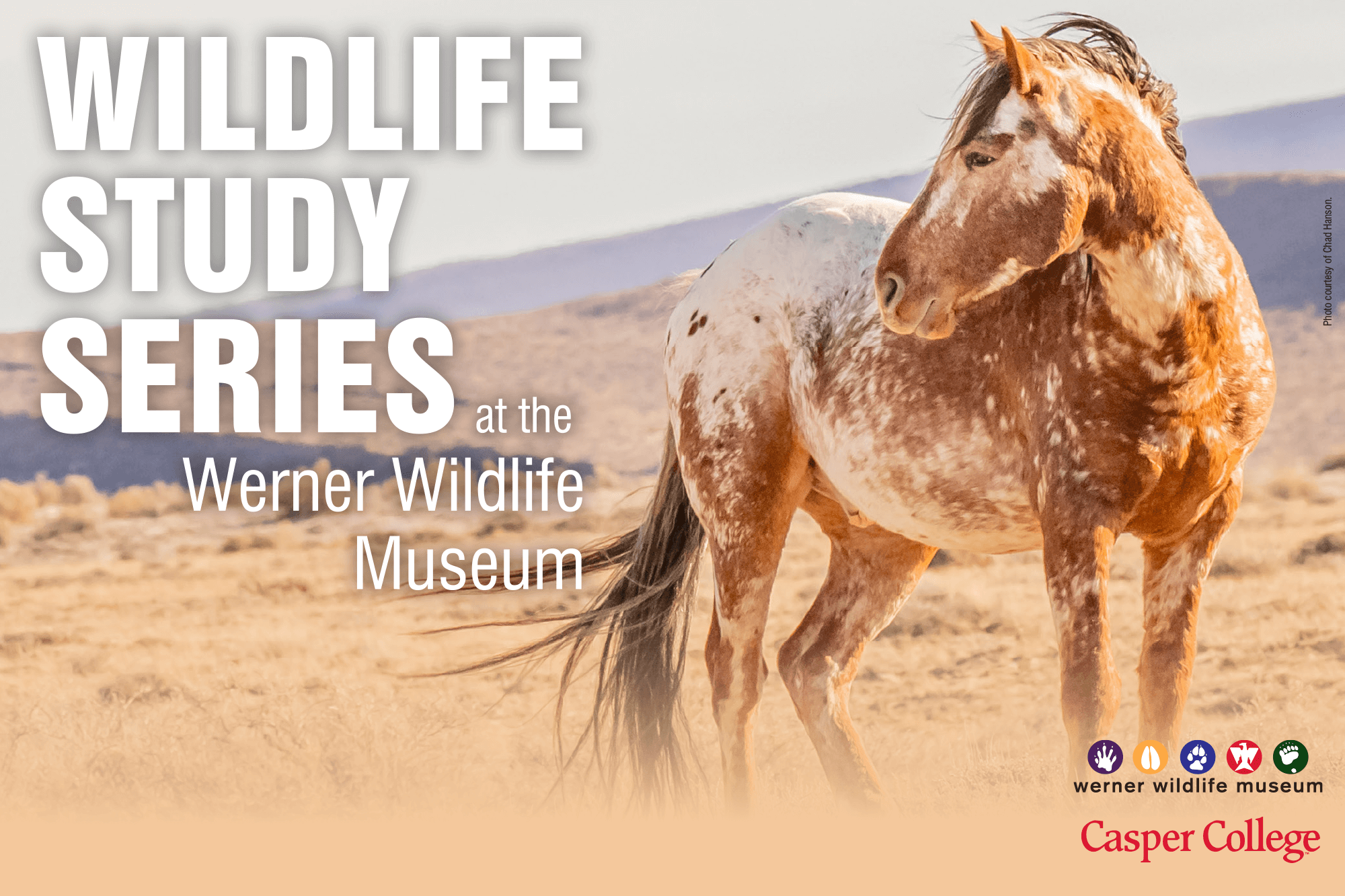 "A Celebration of Wild Horses" is the April Wildlife Study Series topic at the Werner Wildlife Museum.
Thursday, April 21, at 7 p.m., Chad Hanson will talk about the implication of the Wild and Free-Roaming Horse and Burro Act and the natural and cultural history of wild horses in the West. Participants will view a series of color slides and an overview of wild horse management practices.
Hanson serves as chair of the Department of Social and Cultural Studies at Casper College. In addition, he conducts research on education and social change. His nonfiction titles include "Swimming with Trout" and "Trout Streams of the Heart." He is also the author of two collections of poems: "Patches of Light" and "This Human Shape." Hanson served as editor of the book "In Search of Self: Exploring Student Identity Development." His recent awards include the Meadowhawk Prize in poetry and a Creative Writing Fellowship from the Wyoming Arts Council, made possible through funding from the National Endowment for the Arts.
The Wildlife Study Series programs are family-friendly, free, and open to the public. Programs take place on the third Thursday of each month. For more information, call 307-235-2108 or email indiahayford@caspercollege.edu.
The Werner Wildlife Museum, located off the Casper College campus at 405 E. 15th Street, is free and open from 10 a.m. to 4 p.m. Monday through Friday.
Subscribe
If you enjoyed this story, receive more just like it: