Dr. Jan Pol star of 'The Incredible Dr. Pol' confirmed as 2022 Doornbos speaker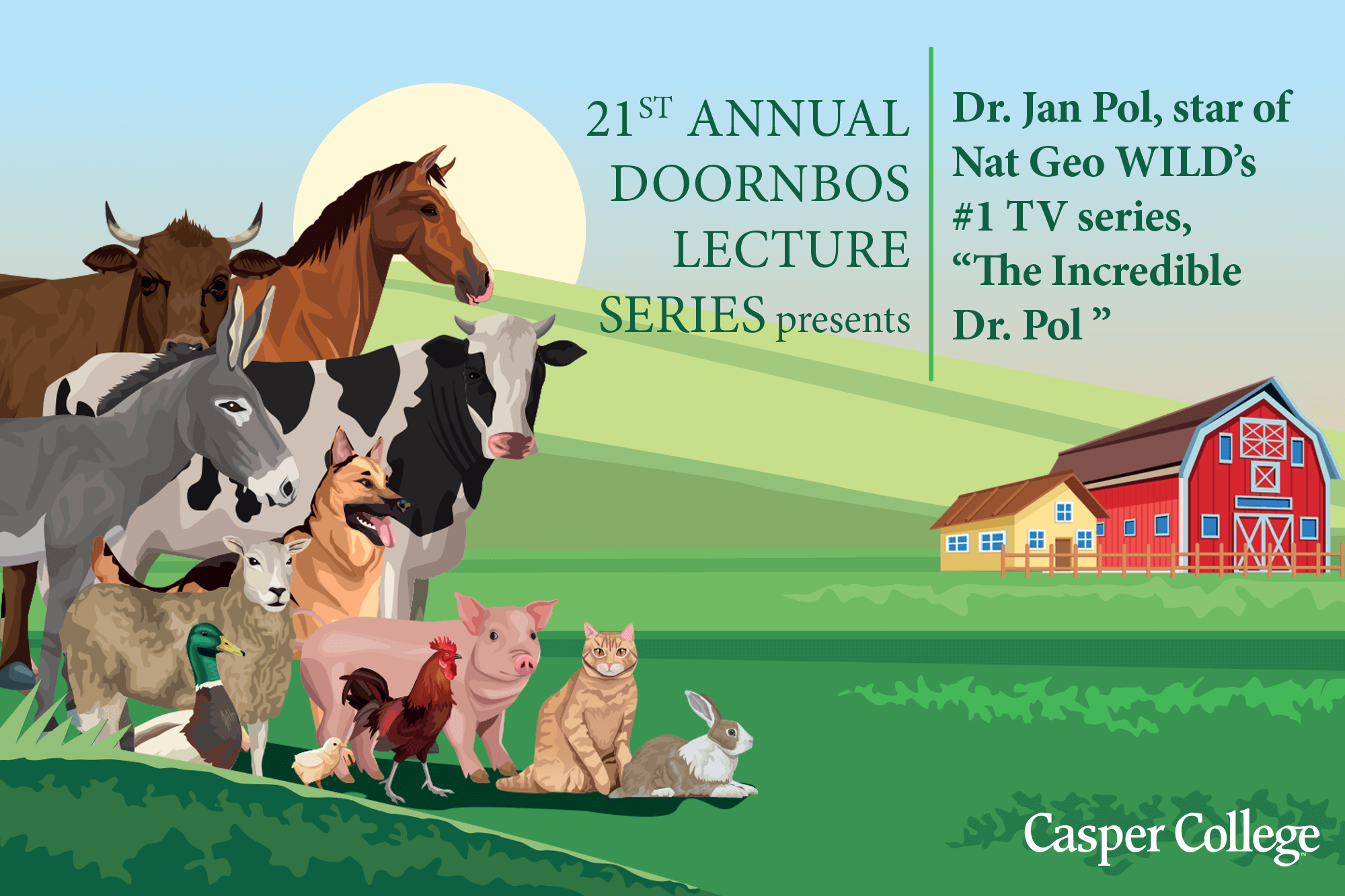 Dr. Jan (Yan) Pol, star of Nat Geo WILD's #1 television series, "The Incredible Dr. Pol," will present the 21st Annual Doornbos Lecture Series Monday, Feb. 28 at 6 p.m.
"The Incredible Dr. Pol" is now airing in its 20th season on Nat Geo WILD, with all previous seasons available on Disney+. Viewers of the hit reality show travel across rural Michigan with veterinarian Pol, as he and his team of vets care for large and small creatures. 2021 marked a special milestone for Dr. Pol — his 50th anniversary in veterinary medicine.
"In this business, it is totally unpredictable what you're going to get, day-to-day. Animals don't wait to get sick, and they don't take appointments. So, some days you're gonna go in, and there's gonna be nothing going on. And other days, you're gonna go in, and you can't run fast enough," said Dr. Pol.
Dr. Pol is an expert in large farm animals and a true farmer's friend. He works passionately to ensure that the diminishing population of family farmers remains in business. He also plays an integral role in keeping farmers' livestock healthy and their businesses profitable.
Born and raised in the Netherlands, Dr. Pol has been treating pets and livestock in rural Michigan since the 1970s. Dr. Pol and his wife Diane started their animal clinic, Pol Veterinary Services, in Weidman, Michigan, in 1981. The business continued to grow, and they, along with their staff, have treated hundreds of thousands of animal patients since opening their doors. Dr. Pol's patients have ranged from 2600-pound horses to white mice and everything in between.
In addition to the popular TV series, Dr. Pol is the author of the bestselling memoir, "Never Turn Your Back on an Angus Cow: My Life as a Country Vet," which is said to be reminiscent of the popular "All Creatures Great and Small" series of books by James Herriot.
Dr. Pol's presentation will take place in the "Swede" Erickson Thunderbird Gym on the Casper College campus. Tickets are $10 per person and can be purchased here.
Follow Dr. Pol at:
Facebook: @TheDrPolOfficial & @DrPolPets
Twitter: @DrPol
Instagram: @thedrpol & @drpolpets
Website: www.thedrpol.com
YouTube: www.YouTube.com/DrPol
Subscribe
If you enjoyed this story, receive more just like it: