Heath Goodall, master storyteller to present at Sign Fest 2022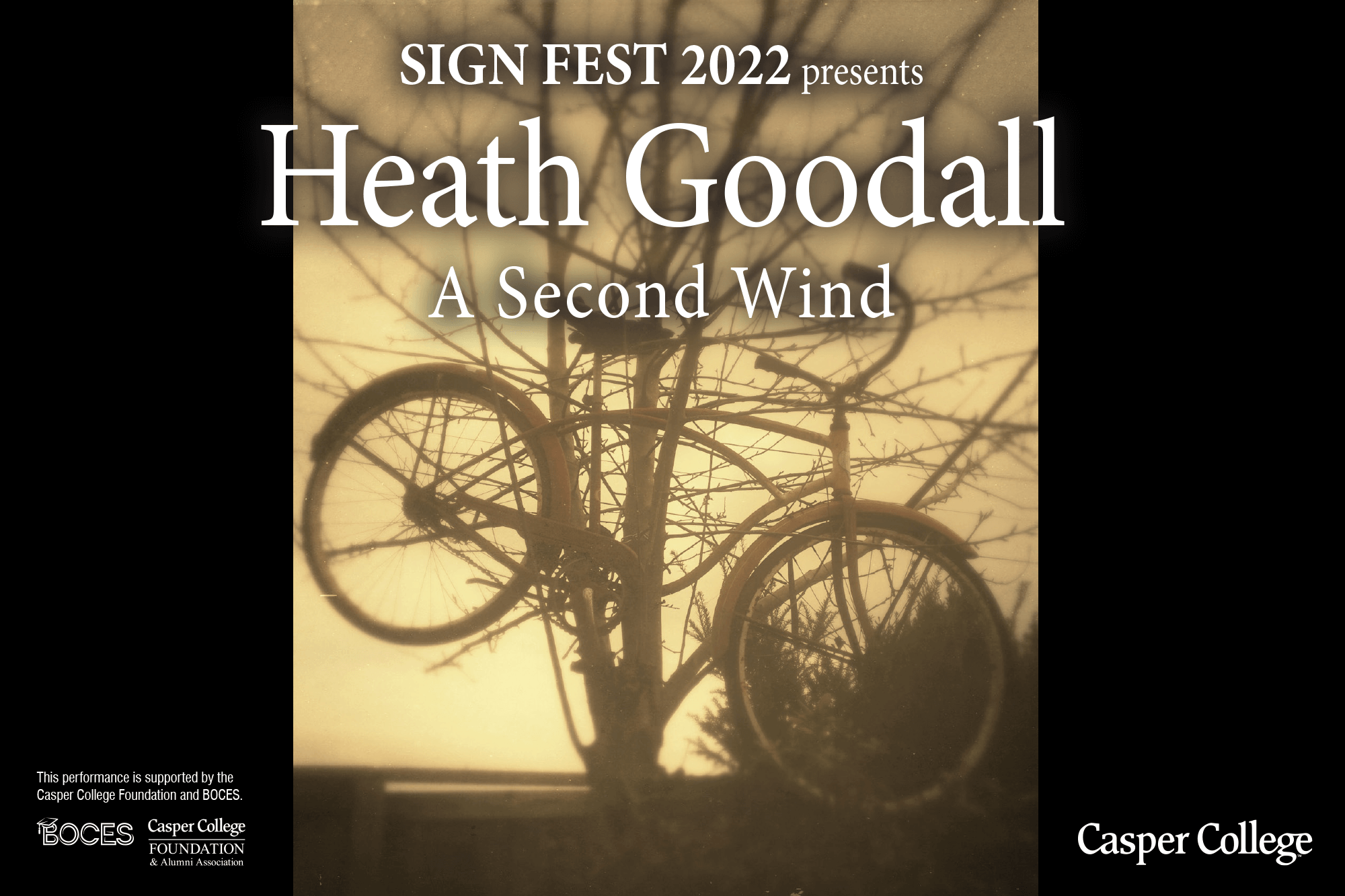 Master storyteller Heath Goodall will present a sign language performance titled "A Second Wind" during the Sixth Annual Sign Fest at Casper College Feb. 23-26.
According to Gail Schenfisch, ASL instructor, the four-day event will provide students and the community with opportunities to experience American Sign Language, its culture and rich diversity.
Goodall's performance will take place in the Wheeler Concert Hall Friday, Feb. 25 at 6:30 p.m. The free event is open to the general public. Goodall, an ASL lecturer from Indiana University in Bloomington, Indiana, is not only a master storyteller but also a performer, actor, and ASL poet. According to Schenfisch, Goodall's performance will feature an evening of visual tales presented in ASL.
The following day, working sign language interpreters and students of American Sign Language from college programs around the state will participate in a seven-hour interpreting workshop presented by Goodall. The event is sponsored by the Wyoming Registry of Interpreters for the Deaf.
Sign Fest 2022 features programming for approximately 210 students enrolled in ASL classes at Casper College, Kelly Walsh High School, and Dean Morgan Middle School. Students participate in workshops led by local Casper deaf community members and featured guest speakers Goodall and David Call. "Students come to this event with all different levels of experience in the language. Some have been studying for three weeks and some for four semesters," said Schenfisch. "Through signing activities, games, or formal presentations, students are engaged in the language learning from deaf professionals," she added.
"A Second Wind" is free to attend and made possible through grants from the Casper College Foundation board and the Board of Cooperative Educational Services. An American Sign Language interpreter will be provided for hearing guests.
The Wheeler Concert Hall is located in the Music Building on the Casper College campus.
Subscribe
If you enjoyed this story, receive more just like it: