David Call featured artist at Sign Fest 2022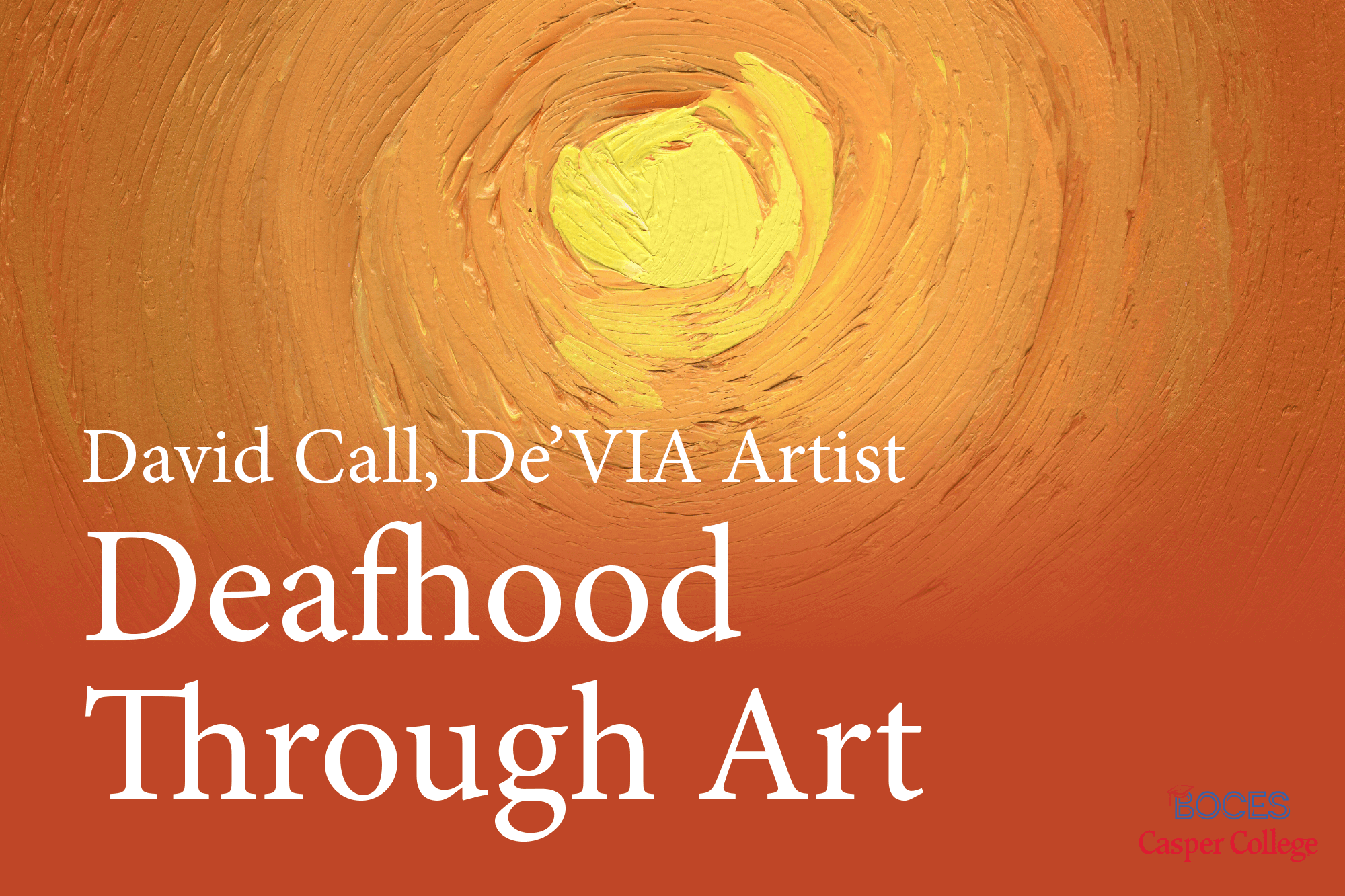 De´VIA artist David Call is the featured artist for the Sixth Annual Sign Fest Feb. 23-26.
Call will have two events open to the general public. He will present "Deafhood Through Art" Wednesday, Feb. 23, from 6:30-7:30 p.m. in the Walter H. Nolte Gateway Center, Room 225. During the hour-long presentation, Call will share how his art has been a way of communication, a way of sharing his imagination, a passion, a method of truth-telling, and a tool for activism. "David's journey as a deaf person and a self-taught artist has been documented through his many linocut images," noted Gail Schenfisch, ASL instructor at Casper College.
Friday, Feb. 25, from 8 a.m. to noon, Call will offer a linocut make-and-take workshop. "Participants will be provided tools and supplies to replicate one of David's selected linocuts," Schenfisch said. All materials and equipment will be provided free of charge through a generous grant from the Board of Cooperative Educational Services for this event. Space is limited, and pre-registration is required for the event by emailing Schenfisch at gschenfisch@caspercollege.edu.
Sign Fest 2022 features programming for approximately 210 students enrolled in ASL classes at Casper College, Kelly Walsh High School, and Dean Morgan Middle School. Students participate in workshops led by local Casper deaf community members and featured guest speakers Call and Heath Goodall. "Students come to this event with all different levels of experience in the language. Some have been studying for three weeks and some for four semesters," said Schenfisch. "Through signing activities, games, or formal presentations, students are engaged in the language learning from deaf professionals," she added.
Both of Call's events are free and made possible through grants from the Casper College Foundation board and the Board of Cooperative Educational Services. An American Sign Language interpreter will be provided for hearing guests.
Subscribe
If you enjoyed this story, receive more just like it: