Addressing a global pandemic Grosz Lecture Series topic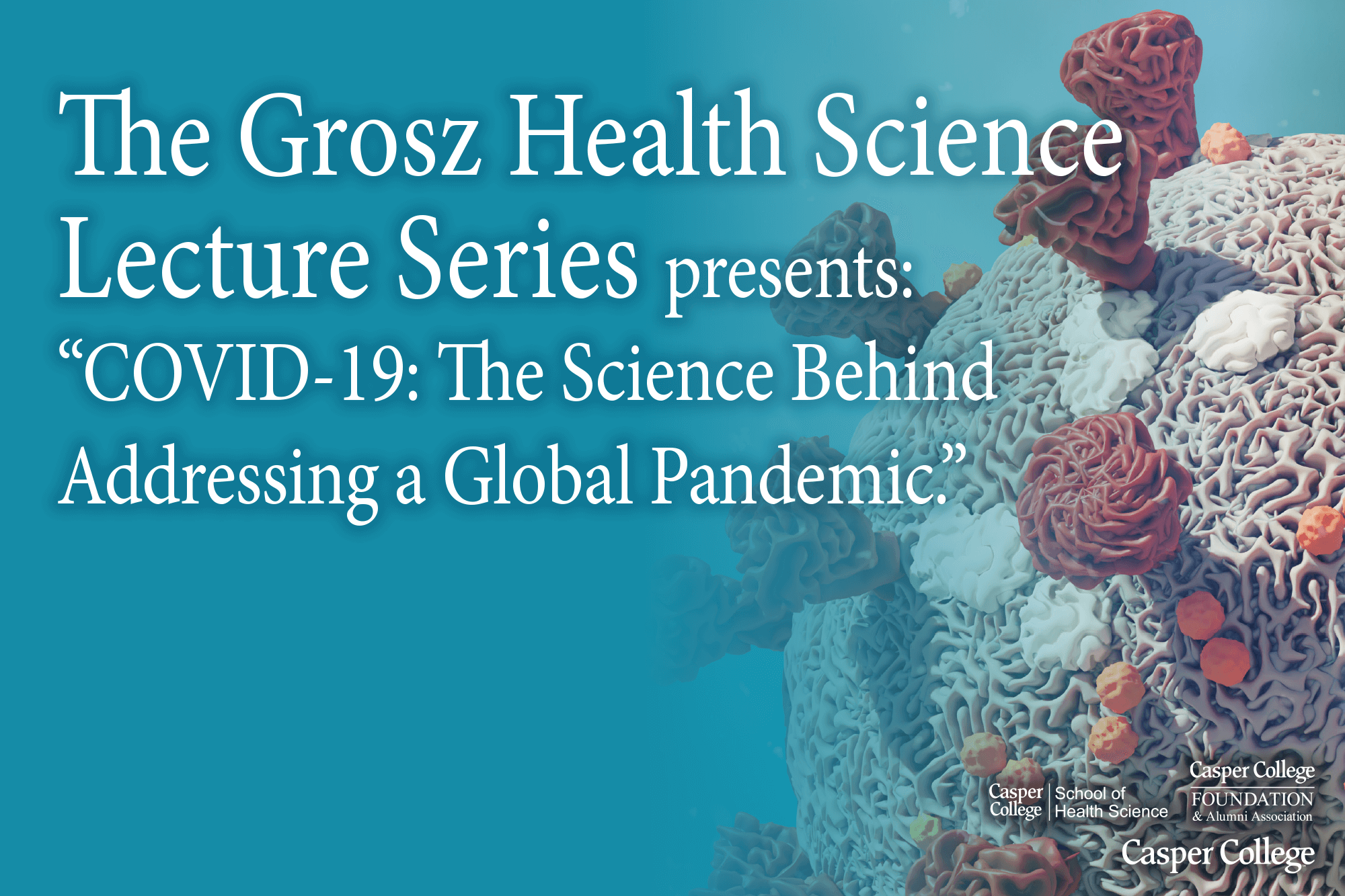 This story has been updated. Follow this link to see the video of this presentation.
"COVID-19: The Science Behind Addressing a Global Pandemic" is the topic for the 2022 Grosz Health Science Lecture Series Friday, Feb. 18.
Presented by Benjamin Noren, Ph.D. and co-founder of CellDrop Biosciences Inc., the talk will take place at two times; 1 and 6 p.m.
According to Jeff McCarty, dean for the Casper College School of Health Science, Noren will give an overview of what we know about the history of the flu, COVID-19 and variants; the technology developed to address COVID-19 such as testing and vaccines; and what people should understand about the science to make critical assessments going forward.
CellDrop Biosciences Inc. is a spinout company from the University of Wyoming. CellDrop Biosciences Inc. is part of a $354,000 grant to develop sensitive and extremely fast antigen tests for COVID-19 that will produce results in under three minutes.
Both of Noren's presentations will take place in the Wheeler Concert Hall in the Music Building located on the Casper College campus. The 2022 Grosz Health Science Lecture Series is made possible through Carl and Georgina Grosz's generosity through the Casper College Foundation.
For more information, contact Jeff McCarty at 307-268-2495 or jeffrey.mccarty@caspercollege.edu.
Subscribe
If you enjoyed this story, receive more just like it: