Help CC Basketball 'Can the Mustangs'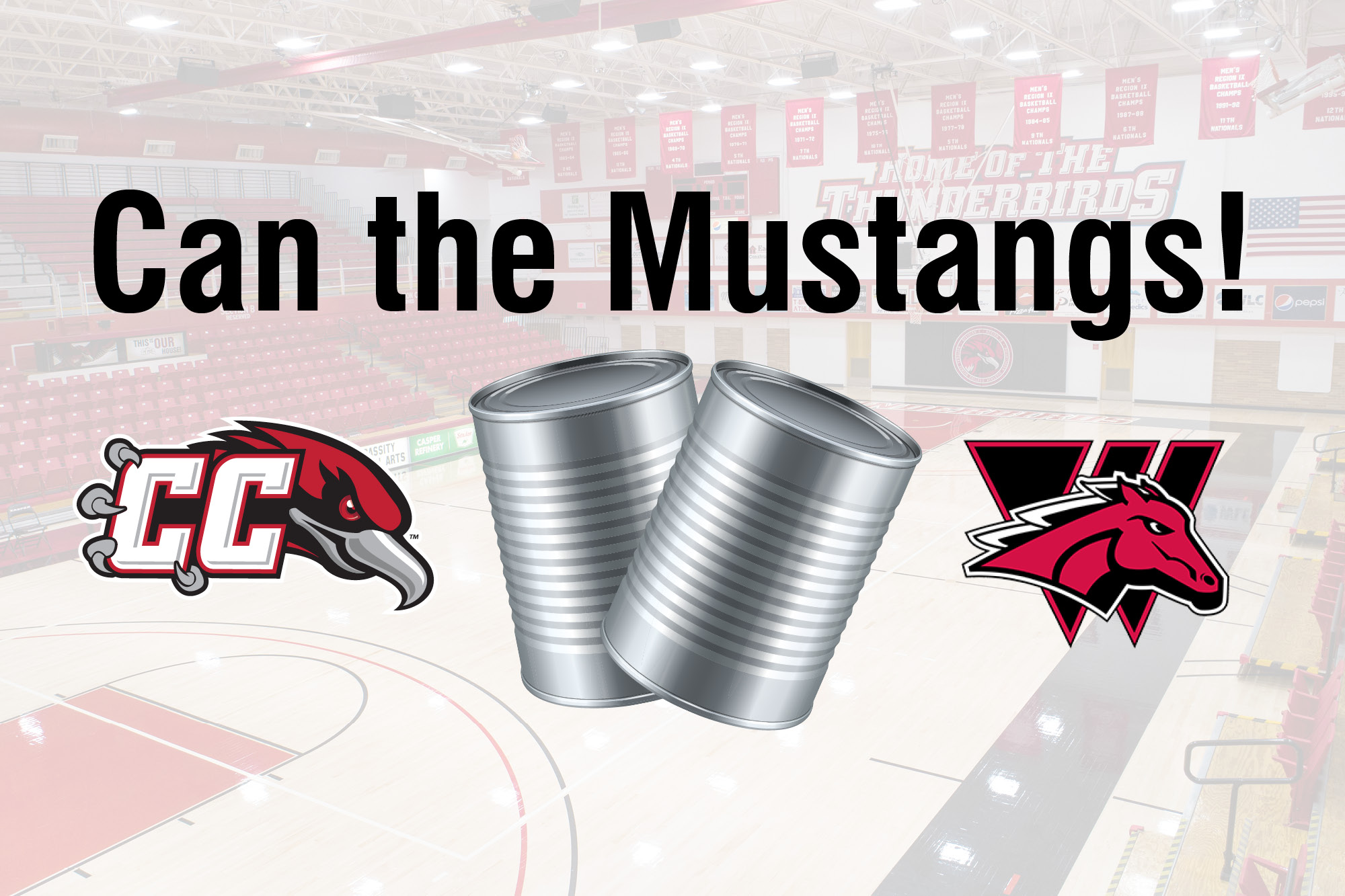 Casper College fans of the men's and women's basketball teams are invited to help both teams "Can the Mustangs" Wednesday, Feb. 2, at the "Swede" Erickson Thunderbird Gym.
Fans of the teams are asked to donate canned goods to combat food insecurity for Casper College students.
The T-Birds will face Western Wyoming Community College's men's and women's Mustang teams in a double-header, with the women tipping off at 5:30 and the men at 7:30 p.m. Both schools are having a friendly competition to see which school can raise the most canned goods to help food-insecure students at each campus.
"After the game, we'll count the number of cans and anxiously await the results when we travel to Rock Springs Feb. 19 to play the Mustangs on their home court to see what they're community raised," said Paul Marble, Casper College athletic director.
Donated canned goods can be brought to the games Feb. 2 or dropped off during the day at the gym.
All donated goods from Casper will go to the Casper College Student Senate Food Pantry, created to combat food insecurity among Casper College's student population.
Tickets are $5 per person, and the cost covers admission to both games. The "Swede" Erickson Thunderbird Gymnasium is located on the Casper College campus.
Subscribe
If you enjoyed this story, receive more just like it: