Gallery hosts work by local artist Pepple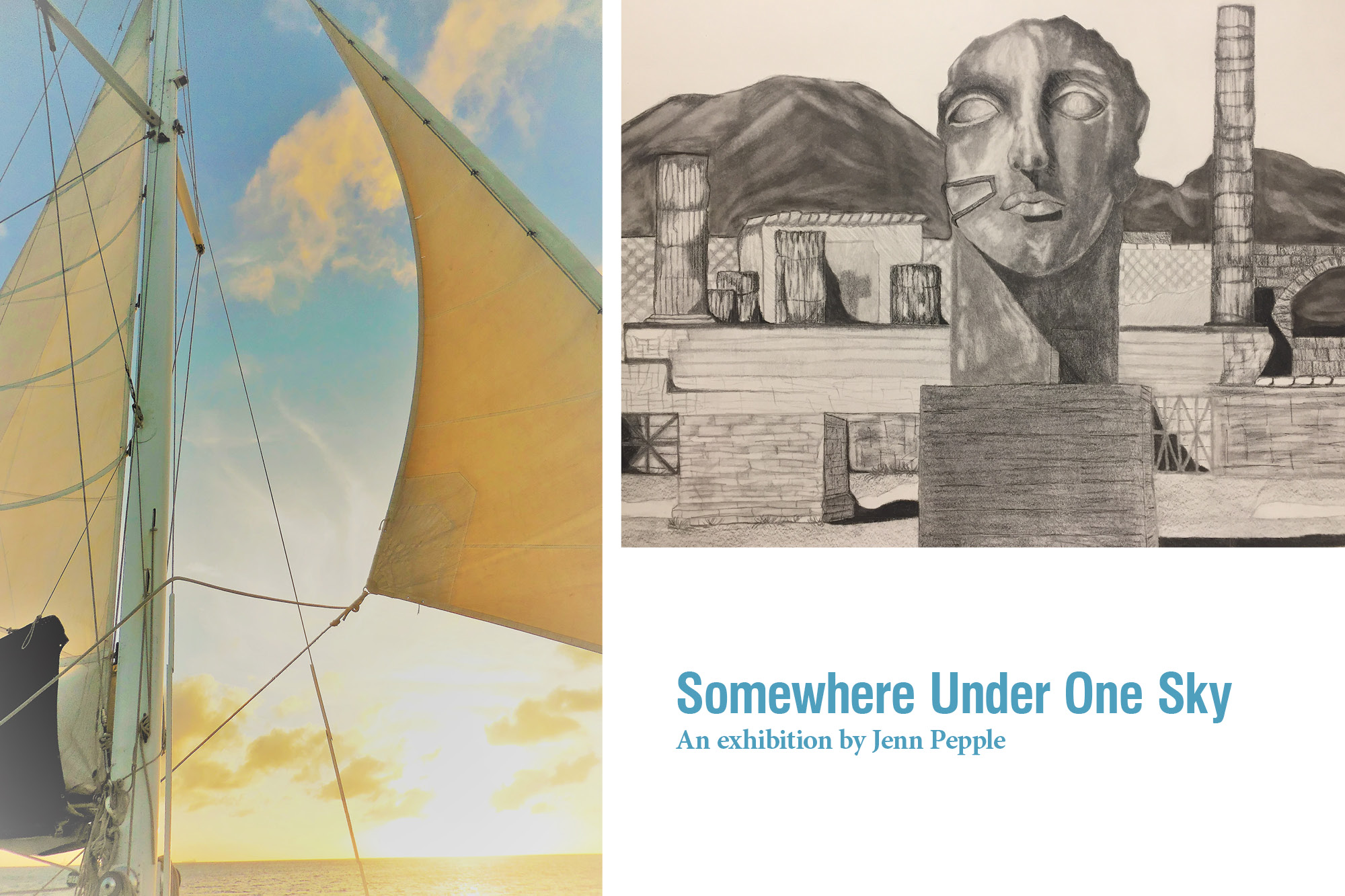 "Somewhere Under One Sky," the works of local artist Jennifer Pepple, are on display at the Mildred Zahradnicek Gallery now through Friday, Feb. 25.
Pepple's current artistic work includes drawings, photographic, sculptural, and other creative elements: travel-inspired works from domestic and international journeys.
For Pepple, drawing has always been her primary art medium, and the drawings chosen for the exhibit feature what Pepple describes as "various places or travel aspects." On the photography side, Pepple's exhibit contains images from around the world. "Along with creating an appreciation for the world, my goal with these photos is to show that it is possible to capture amazing images even if you don't have formal training or expensive equipment," she noted.
Pepple's newest art form is ceramics. Shortly after she began taking ceramic classes, she ".. became hooked on the medium and sense of community. Whether by design, glaze color selection or just happenstance, I have been able to create a different form of art which helps me express my love of travel and reminisce through the pieces," Pepple said. Ceramics has allowed her to find balance " … by embracing the imperfections and the wabi-sabi aesthetic. This approach is quite different from drawing, where I strive for precision," Pepple said.
"While I enjoy living in Wyoming, I also appreciate all of our opportunities to explore the world. I am excited to share these experiences," said Pepple.
The Mildred Zahradnicek Gallery is open 9 a.m.-4 p.m. Monday-Thursday and is located in the Music Building on the Casper College campus.
Subscribe
If you enjoyed this story, receive more just like it: