Casper College Sim Center reaccredited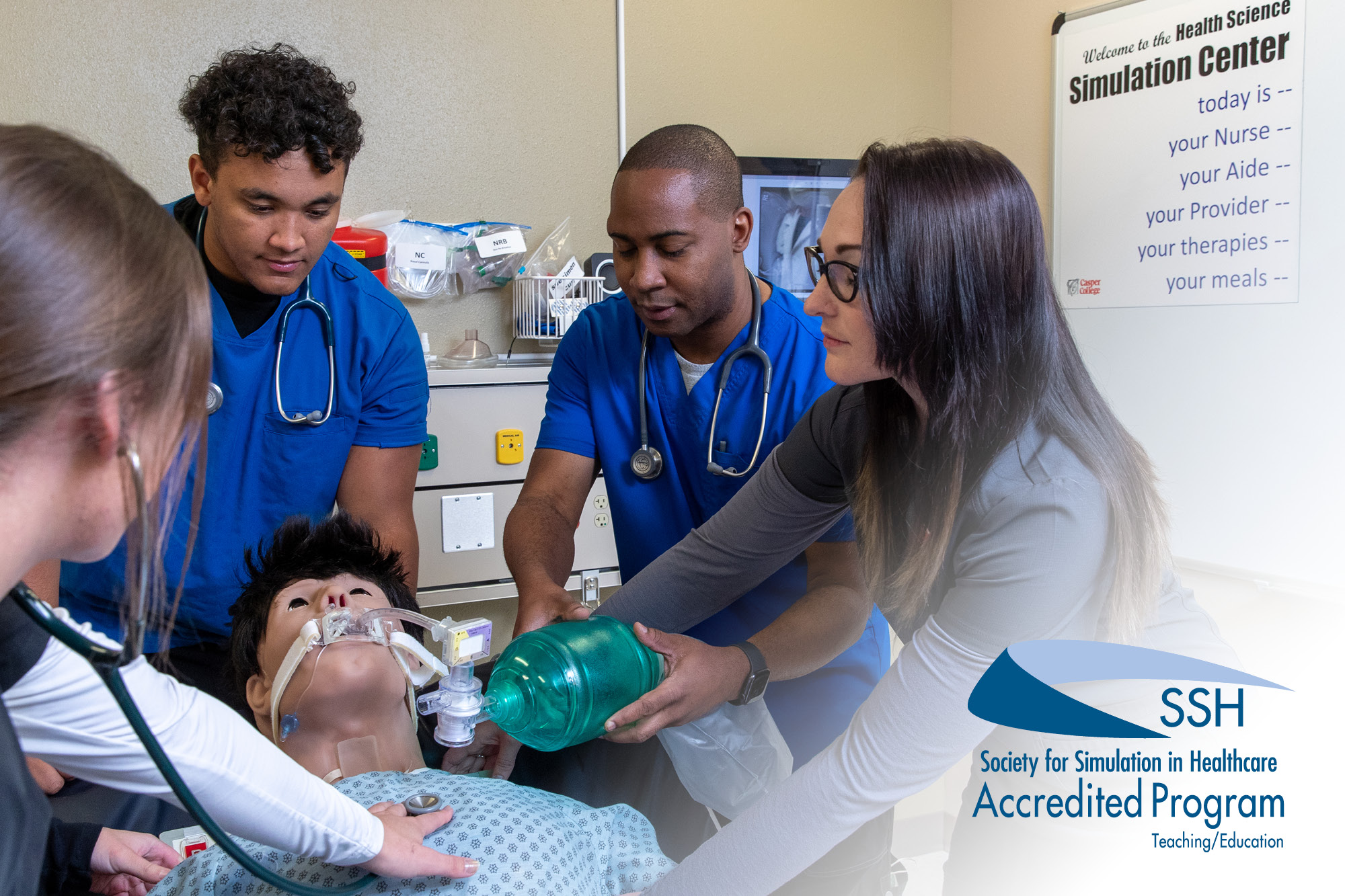 The Casper College Health Science Simulation Center has been reaccredited by the Society for Simulation in Healthcare. The reaccreditation is valid through Dec. 31, 2026.
"This reaccreditation represents a lot of dedicated work on the part of several people at Casper College," said Jeff McCarty, dean for the Casper College School of Health Science. "Marianne Madariaga, who serves as our simulation director, and our great staff did a wonderful job preparing for reaccreditation. This would not have happened without their efforts," he added.
In its review of the Health Science Simulation Center, the society noted that the center had strong and active participation and commitment by adjunct faculty within the program. The report also noted that both Casper College instructors and staff " … work collaboratively in an iterative fashion to flesh out activity details and resolve logistical and technical issues to prepare for an activity. The director, as well as all others, have been trained with appropriate simulation pedagogy to assure high-quality design and delivery."
The Health Science Simulation Center contains four labs typically set up as hospital rooms. These rooms can also be re-configured to other types of health care settings for students in all other Casper College health science programs.
Simulation is an effective way to train health care students and helps them prepare for the complexity of modern health care by creating real-world scenarios in a controlled environment without risk to patients.
The state-of-the-art facility at Casper College is outfitted with modern medical equipment and high-fidelity human patient simulators. High-definition audiovisual recording gear provides for an in-depth review of learning experiences for instructors and students.
Subscribe
If you enjoyed this story, receive more just like it: