Open house set for student curated works and 'Chase the Wind' show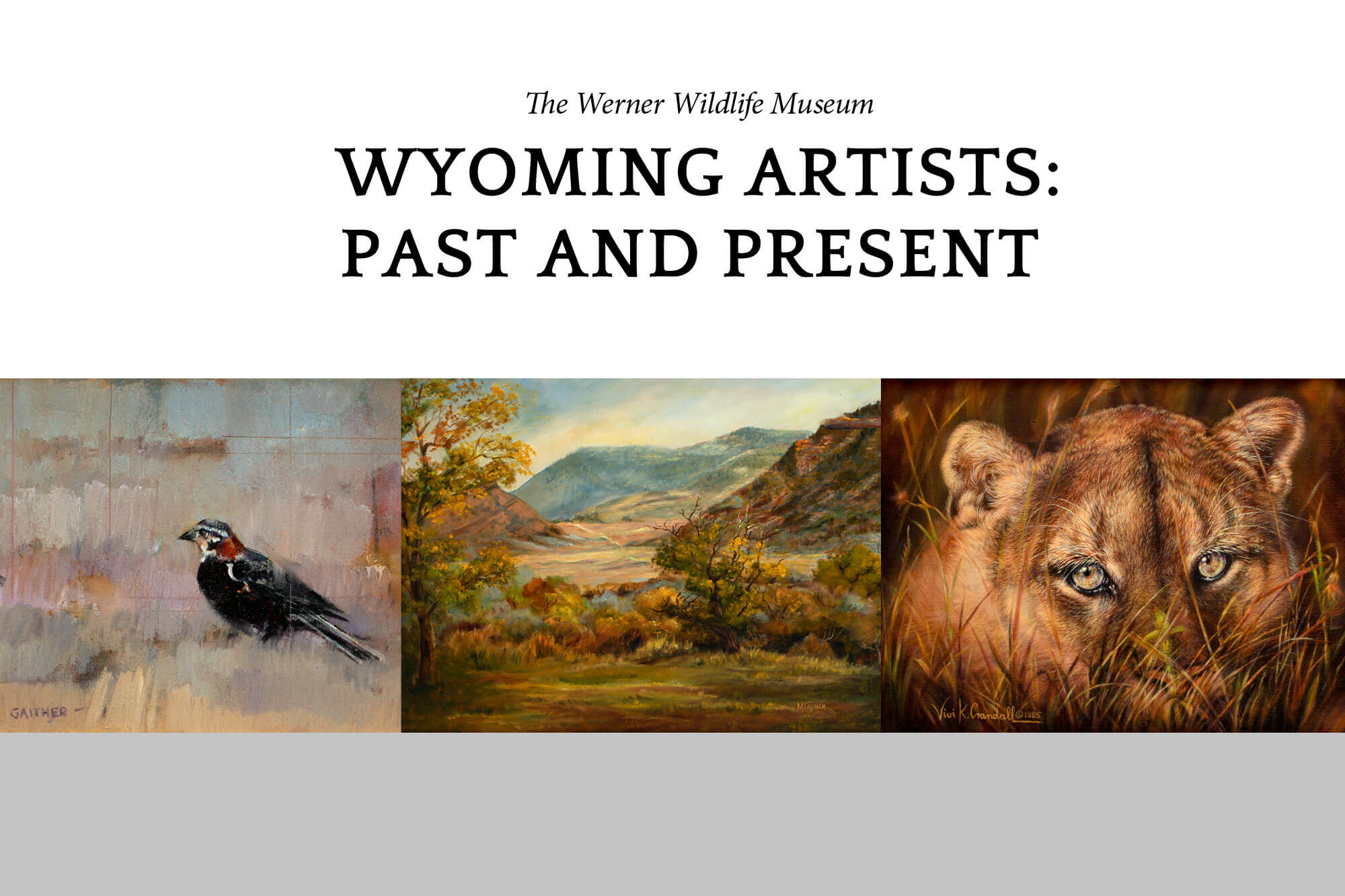 An open house for an exhibit featuring artwork held by the Casper College Foundation and the annual autumn juried fine arts and crafts show will take place Thursday, Dec. 9, from 4-7 p.m. at the Werner Wildlife Museum. The exhibit was curated by the students of the Museum Studies class at Casper College.
"Utilizing a landscape oil painting recently donated to the foundation fine art collection as inspiration, the students selected art from the collection and researched artist biographies," said Valerie Innella Maiers, Ph.D., Museum Studies instructor.
The students worked with the Werner Wildlife Museum staff and the college's public relations department as part of the learning experience. The total experience allowed actual applications of new learning in museum exhibition design, the creation of knowledge through museum signage, and the preparation of art for museum visitor experience," noted Innella Maiers.
The exhibition, titled "Wyoming Artists: Past and Present," features paintings from Rupert Conrad, Vivi Crandall, Marge Crouch, Jim Gaither, Jean Goedicke, and Paul Plagwitz.
In addition to the curated exhibit, the Werner's "Chase the Wind" fine art show, featuring media from ceramics to paintings, will also debut. Working with Eileen Lemm, museum assistant, the students also selected pieces for "Chase the Wind," according to Innella Maiers.
"Chase the Wind" features works from Nicole Fox, Sophie Fox, Cheryl Grapes, Bernardino Madsen, Mike Olson, Carla Realing, Barbara Rogers, and Ken Vroman.
The family-friendly event will feature activities, music, and much more, including a night sky observation with Andrew Young, Ph.D. physics instructor beginning at 5 p.m., weather permitting.
The open house is free and open to all. The Werner Wildlife Museum is located off the Casper College campus at 405 E. 15th Street.
Subscribe
If you enjoyed this story, receive more just like it: