Casper College's Jose Alvarez Esquivel named Coca-Cola Global Leader of Promise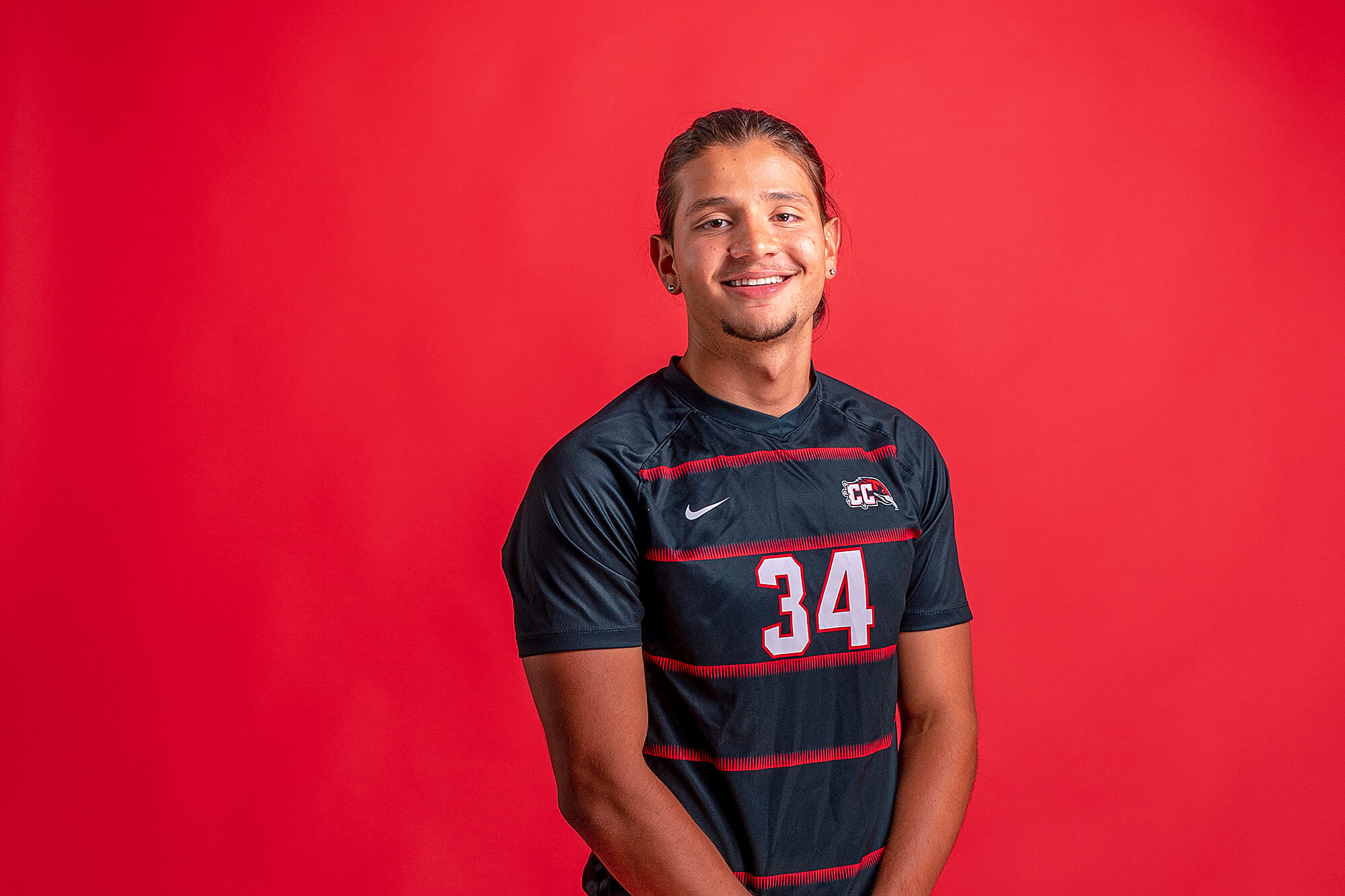 Casper College sophomore and men's soccer player Jose Alvarez Esquivel is one of seven international Phi-Theta Kappa members named a 2021 Coca-Cola Global Leaders of Promise Scholar. Alvarez Esquivel received a $1,000 scholarship.
"Phi Theta Kappa Leaders of Promise Scholars are selected based on outstanding academic achievement and demonstrated leadership potential. This year's recipients were selected by a panel of independent judges," said Lynn Tincher, president and CEO of the Phi Theta Kappa Honor Society.
Alverez Esquivel is from Santiago De Cali, Colombia. Ben McArthur recruited him to play on Casper College's new men's soccer program for the 2020-21 season. He returned to CC for his second year and played in the defender position.
The Coca-Cola Leaders of Promise Scholarship Program helps new PTK members defray educational expenses while enrolled in associate degree programs. Scholars are encouraged to assume leadership roles by participating in society programs and are selected based on scholastic achievement, community service, and leadership potential. More than 900 applications were received.
According to PTK, funds provided by the Coca-Cola Scholars Foundation aid college completion and give students the opportunity to engage in society programs and develop leadership skills to become future leaders in their communities. "Research shows that Phi Theta Kappa members are four times more likely to complete a college degree than their peers," said Dr. Monica Marlowe, executive director of the Phi Theta Kappa Foundation. "The Leaders of Promise Scholarships recognize students for what they have achieved already and assure that financial need isn't an obstacle to achieving their academic goals."
Subscribe
If you enjoyed this story, receive more just like it: