Clay Arts Vegas International on display at Goodstein Art Gallery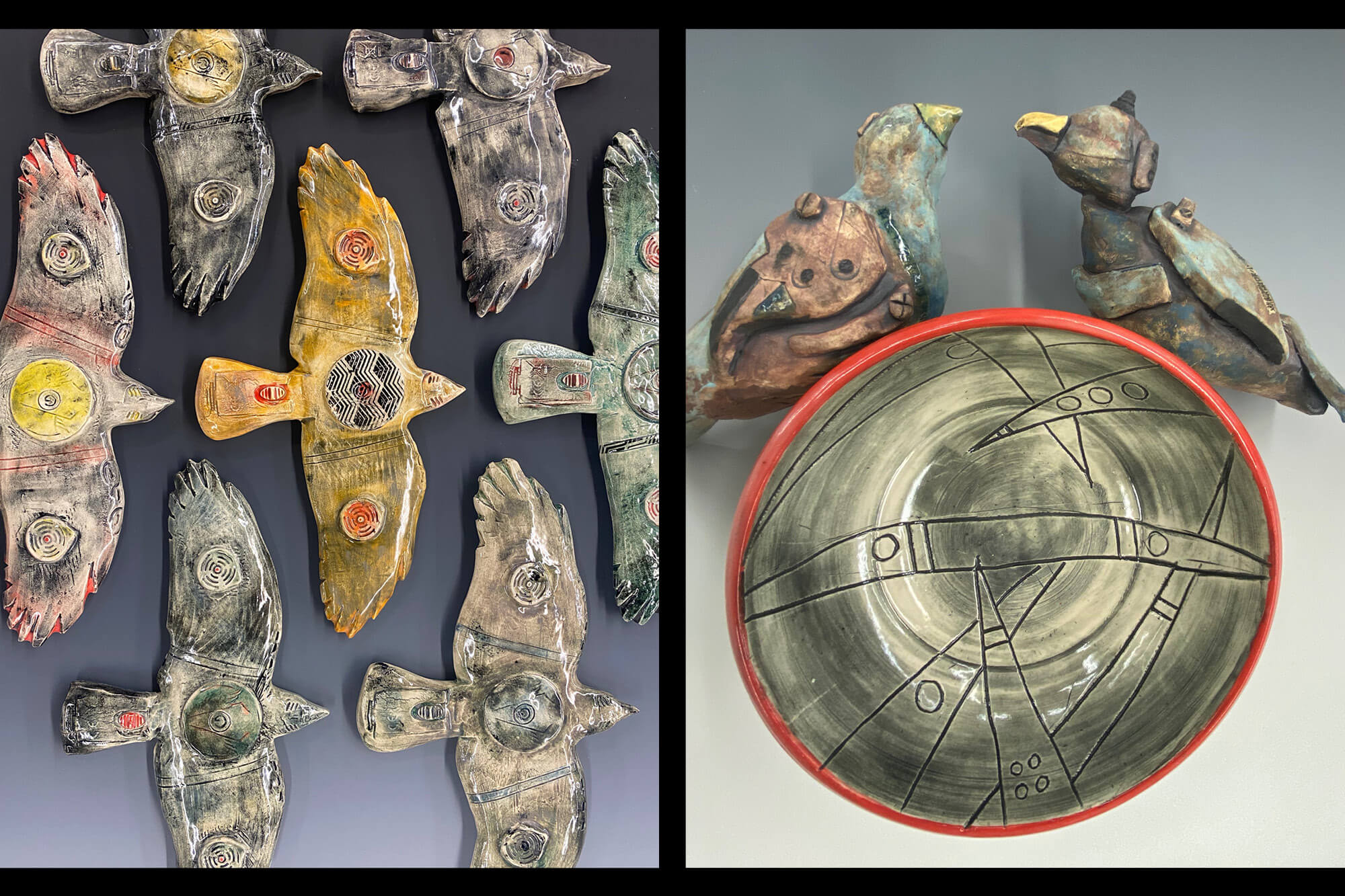 A unique and compelling exhibit of clay art is now on display at the Goodstein Art Gallery through Thursday, Nov. 11.
The exhibit, "Clay Arts Vegas International Collaborative Ceramics Exhibition," is a collaboration of international and American artists and Clay Arts Vegas students. "We started this show because we feel that building a communality is very important. One of the things that we understood was our community is not the people who live in our ZIP code but all the artists across the globe who have come to do workshops with us or shared their work in our juried shows," said Peter Jakubowski, co-owner of Clay Arts Vegas.
According to Jakubowski, artists were paired together because he and Clay Arts Vegas co-owner Thomas Bumblauskas "… feel that sometimes visual artists lose themselves in their own work." By pairing artists who they felt complimented each other and who have demonstrated a level of excellence, the two hoped "… this project would push them to new heights," Jakubowski said.
Casper ceramicist and Casper College ceramics instructor Mike Olson was asked to provide art for the display. He was paired with another ceramicist, Barbara Lennox. "We worked together via email for several months brainstorming," said Olson. The two came up with a project titled "Robot Birds." "Barbara made two sculptural steampunk-style birds and sent them to me to decorate and finish fire, and I made crow drones for her to decorate and fire," Olson noted. All the pieces that Olson and Lennox created are displayed together in the show.
"The exhibit shows how amazing things can happen when people with different backgrounds come to work together," said Jakubowski. "We told the artists who they would be working with, but how they would work or the subject of their work was all up to them."
"Clay Arts Vegas International Collaborative Ceramics Exhibition" is free and open to the public. The Goodstein Art Gallery is open 9 a.m.-4 p.m. in the Goodstein Arts Center located on the Casper College campus.
Subscribe
If you enjoyed this story, receive more just like it: