Artist Rachel Stiff to give artist's talk Sept. 27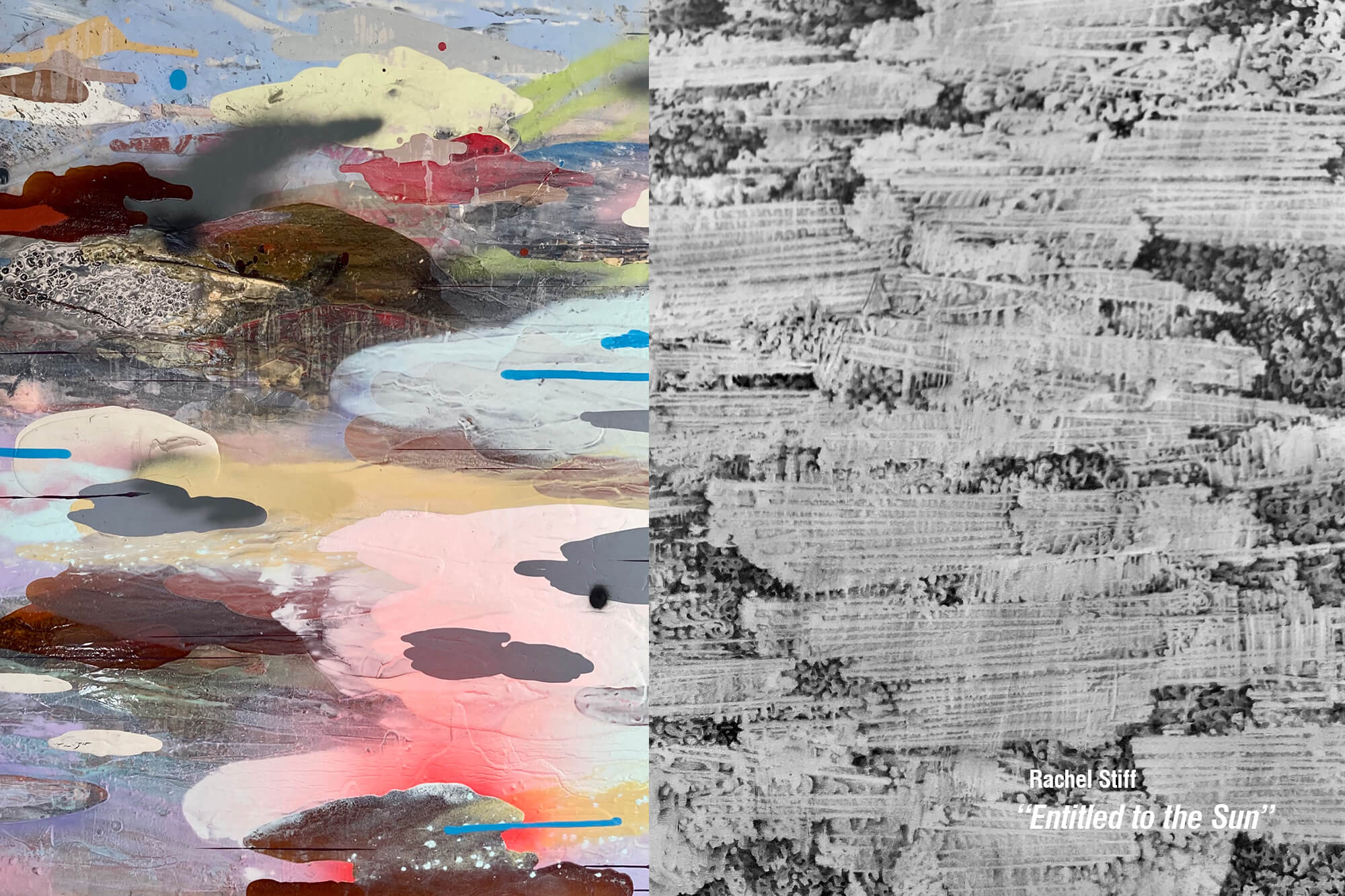 Artist Rachel Stiff will present an artist's talk on Monday, Sept. 27, at noon in the Wheeler Concert Hall. Stiff's works have been on display at the Goodstein Visual Arts Gallery.
According to Stiff, the foundation of her work is based on space. "Space is what interests me most. The West has a lot to offer, and through painting, I frame the modern West," she said. "From the outskirts of town, one can examine the composition of a city and its relationship with surrounding landforms. There are endless variations of color and light, depending on exact location and time of day," she added.
In addition to her mixed-media paintings, which are large landscapes, Stiff also works with graphite to create graphite drawings using a technique called frottage. "Graphite is a dark matter. The pushing, pulling, and scraping of pencil develop the page. My obsession with building spaces is to watch them expand and collapse while being made. … At times the forms feel suspended with little gravity," Stiff said.
Both the exhibit and the artist's talk are free and open to the public. The Goodstein Visual Arts Gallery is open Monday through Thursday from 9 a.m. to 4 p.m. The gallery is located in the Goodstein Visual Arts Center, and Wheeler Concert Hall is located in the Music Building, both on the Casper College campus.
Subscribe
If you enjoyed this story, receive more just like it: