Lady T-Birds rated Top 20 for academic performance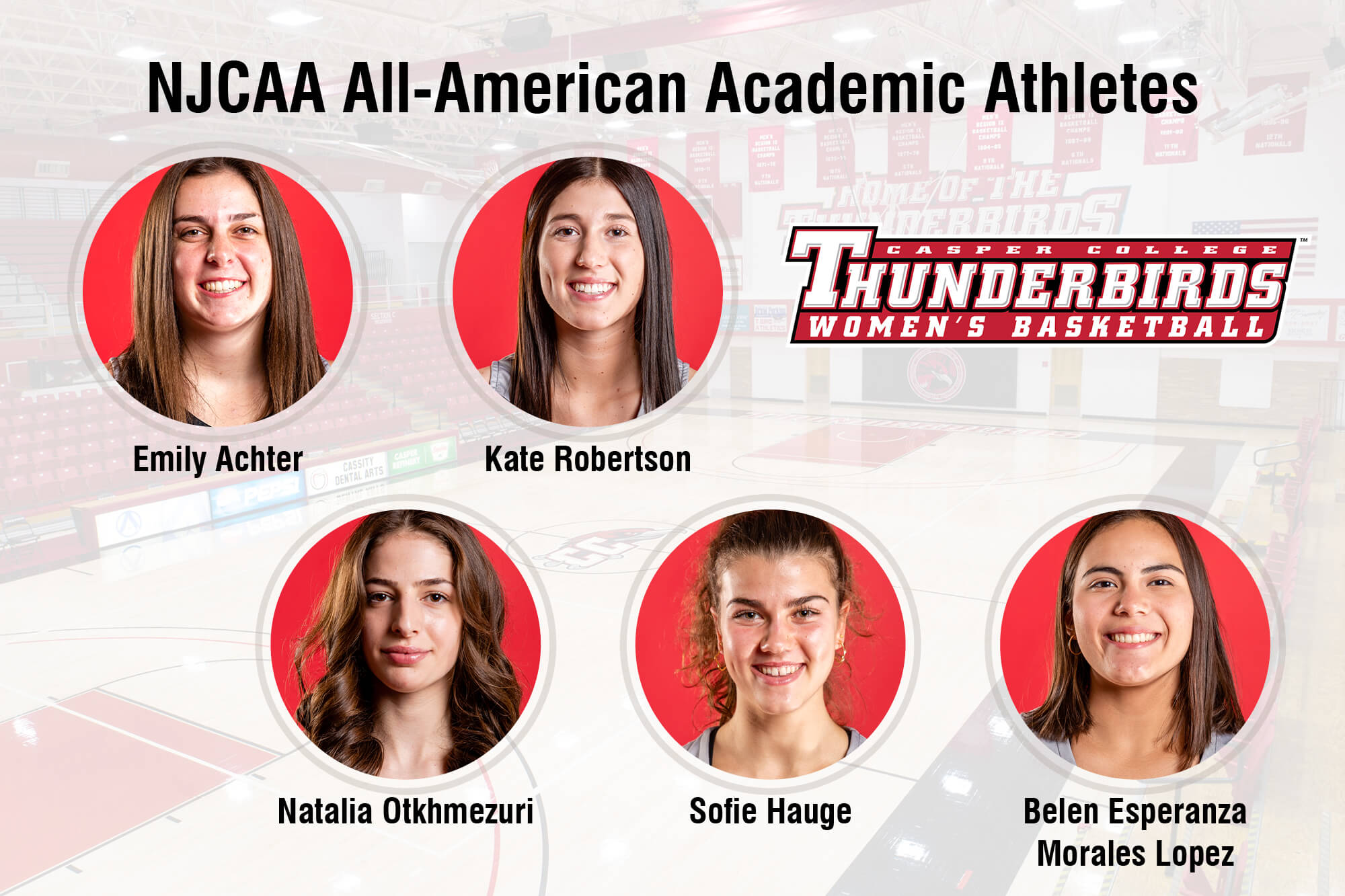 The Casper College Lady T-Birds basketball team has finished in the top 20 of the 2020-2021 Women's Basketball Academic Team of the Year rankings by the National Junior College Athletic Association. The women's team finished the year at number 18 with a combined 3.43 GPA.
The NJCAA also recognized five players for their academic performance during the 2020-2021 school year at Casper College.
Sophomore Emily Achter, Melbourne, Australia, and freshman Kate Robertson, Casper, were named to the NJCAA All-Academic First Team for their 4.0 GPA.
Sophomore Natalia Otkhmezuri, Tbilisi, Georgia, and freshmen Sofie Hauge, Vaerloese, Denmark, and Belen Esperanza Morales Lopez, Pego, Alicante, Spain, were recognized with the NJCAA All-Academic Second Team for a GPA of 3.8-3.99.
Women's Head Basketball Coach Dwight Gunnare believes that it is a great accomplishment for the Casper College Women's Basketball program. "I am so proud of our teams the past four seasons. These teams exemplify the term student-athletes, with students being first. They have done a tremendous job of taking care of business in the classroom. I would also like to congratulate the individual ladies who made the NJCAA first and second-team All-American Academic Teams," he said.
Subscribe
If you enjoyed this story, receive more just like it: