CC marketing program joins HubSpot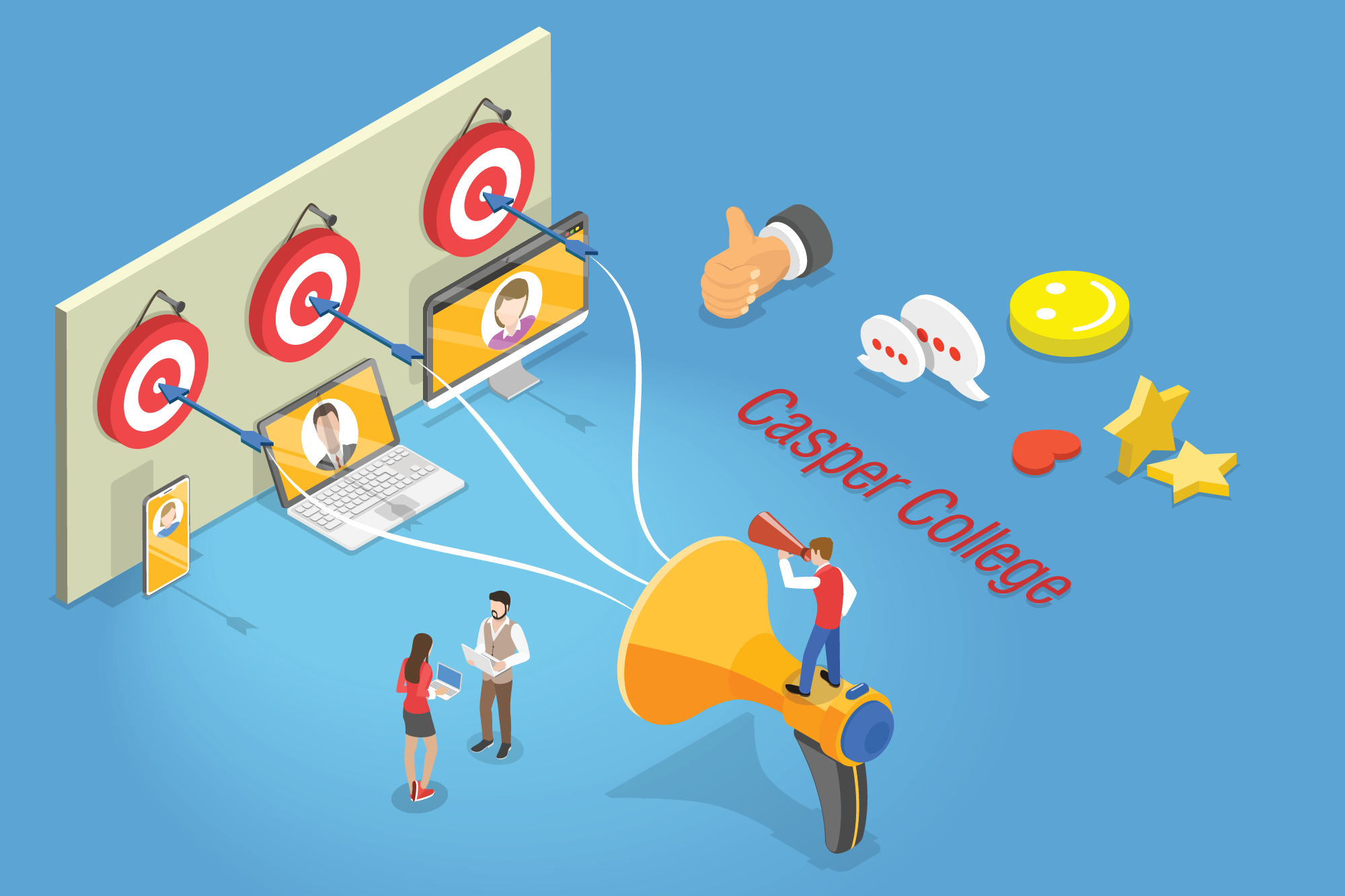 The Casper College marketing program is now a member of the HubSpot Education Partner Program. The partnership will give Casper College marketing majors real, hands-on experience to create and run a marketing campaign.
"I am thrilled that Casper College students now have access to these award-winning technologies, whether they're just learning the foundations of sales and marketing or are taking the class to improve their sales and marketing skills," said Ginny Garner, hospitality and marketing instructor.
Students will be offered the opportunity to earn certifications throughout the marketing classes offered at the college beginning in fall 2021 with MKT 1010, Sales and Customer Relationship Management. According to Garner, because Casper College is now a Partner in Education school with HubSpot, CC students will have access to an online customer relationship management program with "fantastic training" and free marketing certifications, which is very important for industry today.
Students will be able to leverage Hubspot's products to create websites and actual active marketing campaigns, including inbound, search engine optimization, email, display, etc. The program will also provide real-time analytics from the free programs to monetize their business or organizations that they work for or partner with as a service-learning project. "While students can learn how to use the paid product tools, as well, they cannot monetize using these products," said Garner. "With HubSpot Academy, students will be fully prepared with the skills they will need in the workplace," noted Garner.
Casper College offers both a degree and certificate in marketing, and all classes are offered either on campus, over the lunch hour, or online. To register or for more information, contact Garner at 307-268-2600 or ggarner@caspercollege.edu, or Rachel Wright, academic assistant at 307-268-2494 or rwright@caspercollege.edu.
Subscribe
If you enjoyed this story, receive more just like it: