Folk and outsider artist Kopp's works at Zahradnicek Gallery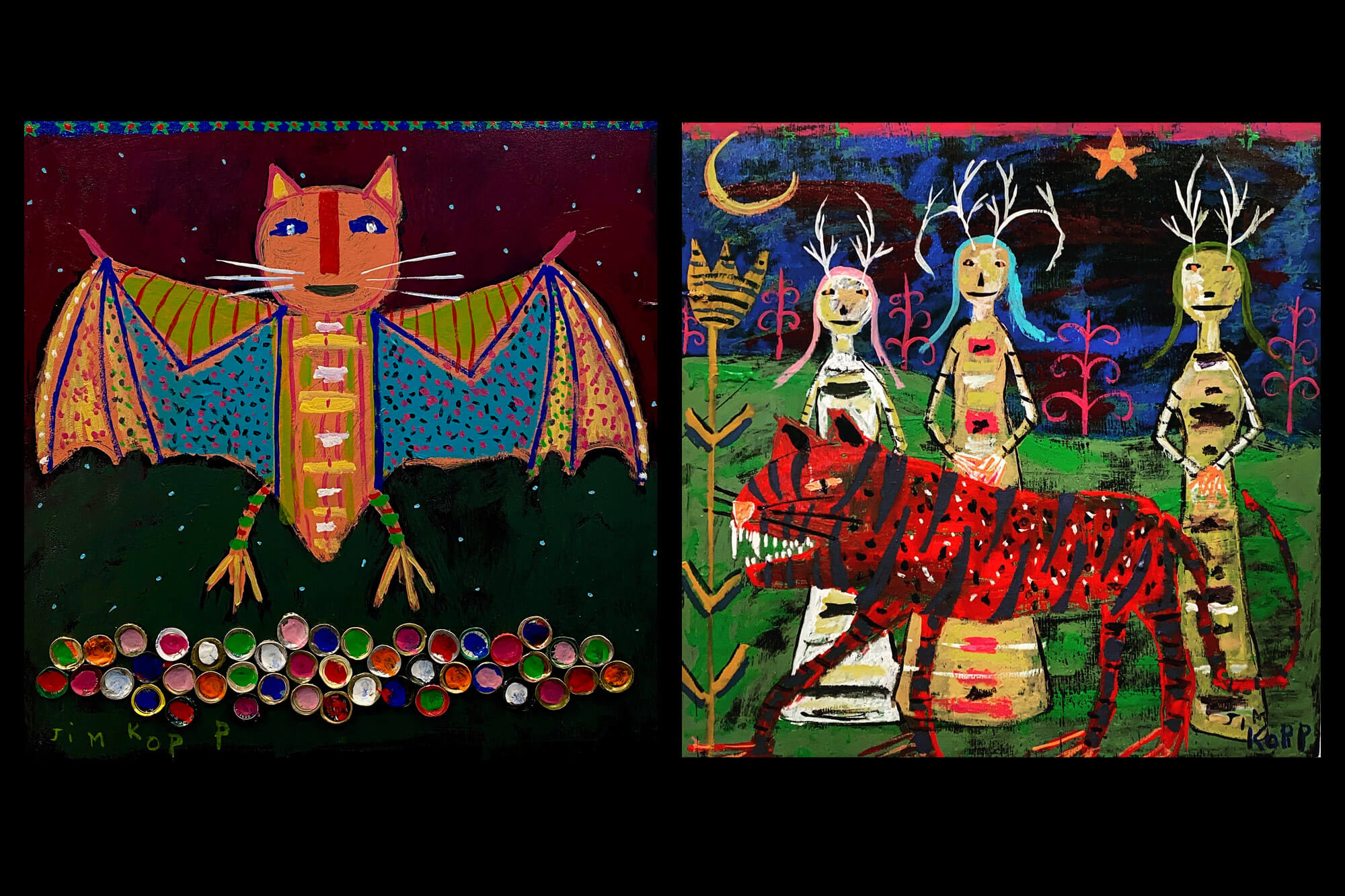 The bright and colorful works of artist Jim Kopp, as well as folk and outsider art he has collected, are now on display in a show titled "Intuitive Lineage: Paintings and Collected Works." The show is currently on display at the Mildred Zahradnicek Gallery now through Thursday, Sept. 16.
Kopp, who lives in Casper, will also present an artist's talk in the Wheeler Concert Hall Wednesday, Sept. 15 at noon titled "Outsider Art."
The show will feature "paintings by myself as well as artwork created by fellow artists that fall in the folk/outsider genre," said Kopp. "Under a larger umbrella, this genre is known as self-taught art. Several artists in this collection have degrees in art, (but) choose to work in the folk-art tradition," Kopp noted.
According to Kopp, the artists whose work is being shown range geographically from the Rocky Mountain region, the Southeast, Southwest, Canada, and England. "These artists, like myself, work in an intuitive style where feeling and creativity is king, while technical skill is more of an afterthought — (it is) much more important to 'get it out by any means necessary' and move on to the next idea," he said.
Visitors to the gallery will find that some of the conceptual themes that both he and the other artists incorporate in their artwork "consist of religious motifs, memory painting, pop art, life experiences, mundane observations, the animal world, and even art for art's sake, to name a few."
The exhibit and artist's talk are free and open to the public. The Mildred Zahradnicek Gallery is open 9 a.m.-4 p.m. Monday-Thursday and is in the Music Building along with the Wheeler Concert Hall. The Music Building is located on the Casper College campus.
Subscribe
If you enjoyed this story, receive more just like it: