Two Lady T-Birds named All-Americans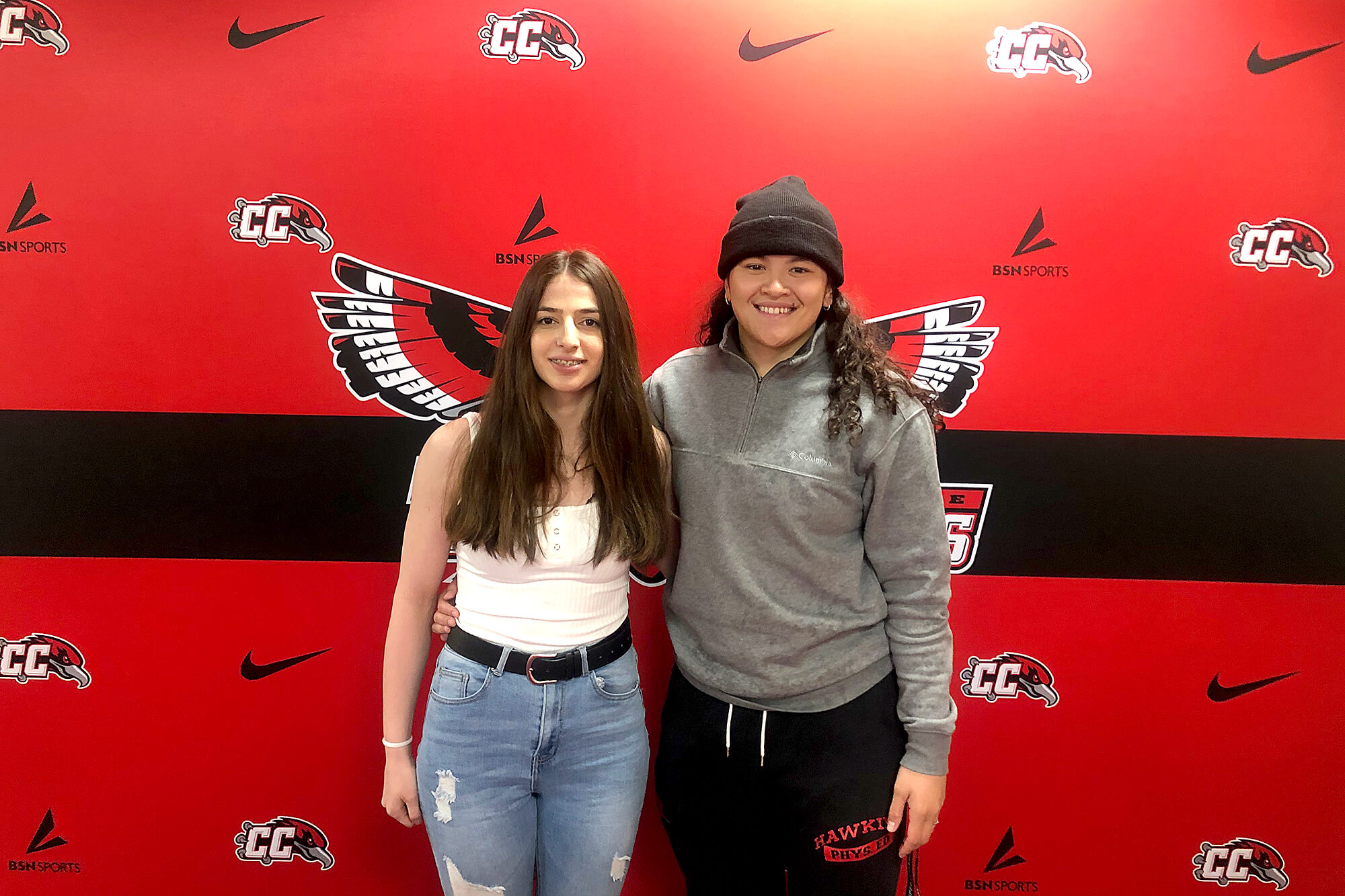 Kobe King-Hawea (Ha-we-a) was named to the NJCAA's Division I Women's Basketball First Team All-Americans, and Natalia Otkhmezuri (Ota-ka-missouri) was named to the second team.
According to Dwight Gunnare, head coach for the Thunderbirds, each All-American team is composed of 10 players. "So, for Casper College to have two players recognized as one of the top 20 players of Division I junior college basketball is incredible," he noted.
During her time as a T-Bird, the Australian averaged 15.5 points, 6.5 rebounds, and had an 80.4% free-throw completion rate per game. Last fall, King-Hawea, who played both guard and forward positions for the Birds, signed her letter of intent to play basketball for the University of Texas Longhorns.
King-Hawea was also named to the prestigious All-Americans list last year when she played her freshman year at Gillette College. When the athletics programs at Gillette were cut, King-Hawea was quickly snapped up by the Lady T-Birds.
Otkhmezuri, who just signed her letter of intent to play for the Southern Utah University Thunderbirds, is both a strong offensive and defensive player. She was ranked the fourth-best in NJCAA Division I this year for her 3-point shooting skills.
Otkhmezuri came to Casper College from the country of Georgia. A guard on the team, she shot 80.5% from the free-throw line, averaged 14.7 points per game, and shot 50.8% on the court.
King-Hawea is the first Lady T-Bird to be named a First-Team All-American since Dianne L'Ami (1995-96). Otkhmezuri joins four other T-Birds to be named a Second-Team All-American. The others include Lori Ives (1996-97), Tiffany Scott (2001-02), Juliana Paunovic (2009-10), and Rosalie Cutri (2011-12).
"I would like to congratulate Kobe and Natalia on being selected to the first and second All-American teams, respectively," said Gunnare. "They both are very deserving of this recognition because of their talents, work ethic, and team-first attitudes."
During their time at Casper College, both King-Hawea and Otkhmezuri helped the T-Birds to a first-ever 20 wins in a row for a season. At the end of the season, the team was ranked No. 3 in the country and went to the NJCAA Championship Tournament. Receiving a bye, the team played in the second round. At the tournament, the eighth-seeded Birds fell to the ninth-seeded Three Rivers Raiders.
Subscribe
If you enjoyed this story, receive more just like it: