Star goalie Gaytan commits to Auburn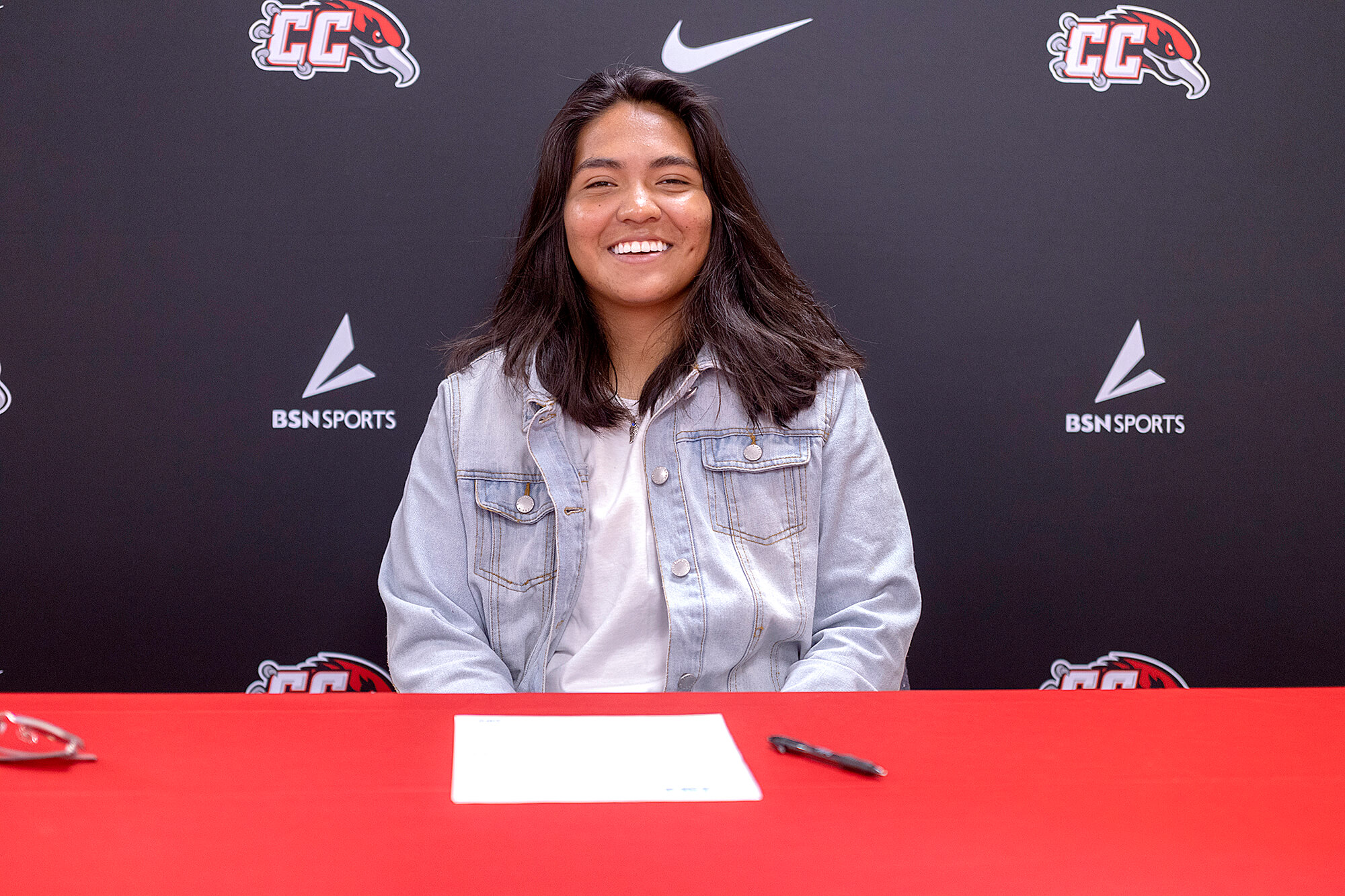 Casper College Women's Soccer sophomore goalie Karla Gaytan, Worland, Wyoming, signed today to continue playing soccer at Division II Auburn University.
Gaytan came to the newly formed Thunderbird squad when Sheridan College dropped its athletics program. "We got lucky with Karla! She was playing at Sheridan College her first year. Then when the programs closed, she came to us," said assistant coach Jocelyn Norcross. "Yes, we were very lucky to get her and so appreciative to the head coach from Sheridan calling us. Not only does Karla excel on the pitch, but she is also a 4.0 student-athlete," added head coach Ammon Bennett.
During her career as a Lady Thunderbird, Gaytan started 12 of 13 games and only allowed 0.63 goals while completing 70 saves. "Karla is a natural leader and one of the hardest workers on the team," noted Bennett. "She will be greatly missed; Auburn is definitely getting a good one."
Gaytan is known as a dedicated athlete and student. "Karla is either in the gym, on the field or in the classroom," said Norcross, adding, "she embodies what we love to see in a student-athlete: great person, great student, and a great athlete. I'm excited for her to go onto the next level. Auburn is lucky to have her."
After a win this past Tuesday, May 11, the first-year Lady T-Birds are ranked No. 18 in the country with an overall record of 7-2-4.
The DII Auburn Warhawks went 1-5 during the 2020-2021 season under first-year head coach Julianne Herrity. Auburn, located in Montgomery, Alabama, plays in the Gulf South Conference.
Subscribe
If you enjoyed this story, receive more just like it: