No. 7 T-Birds host Region IX Soccer Tournament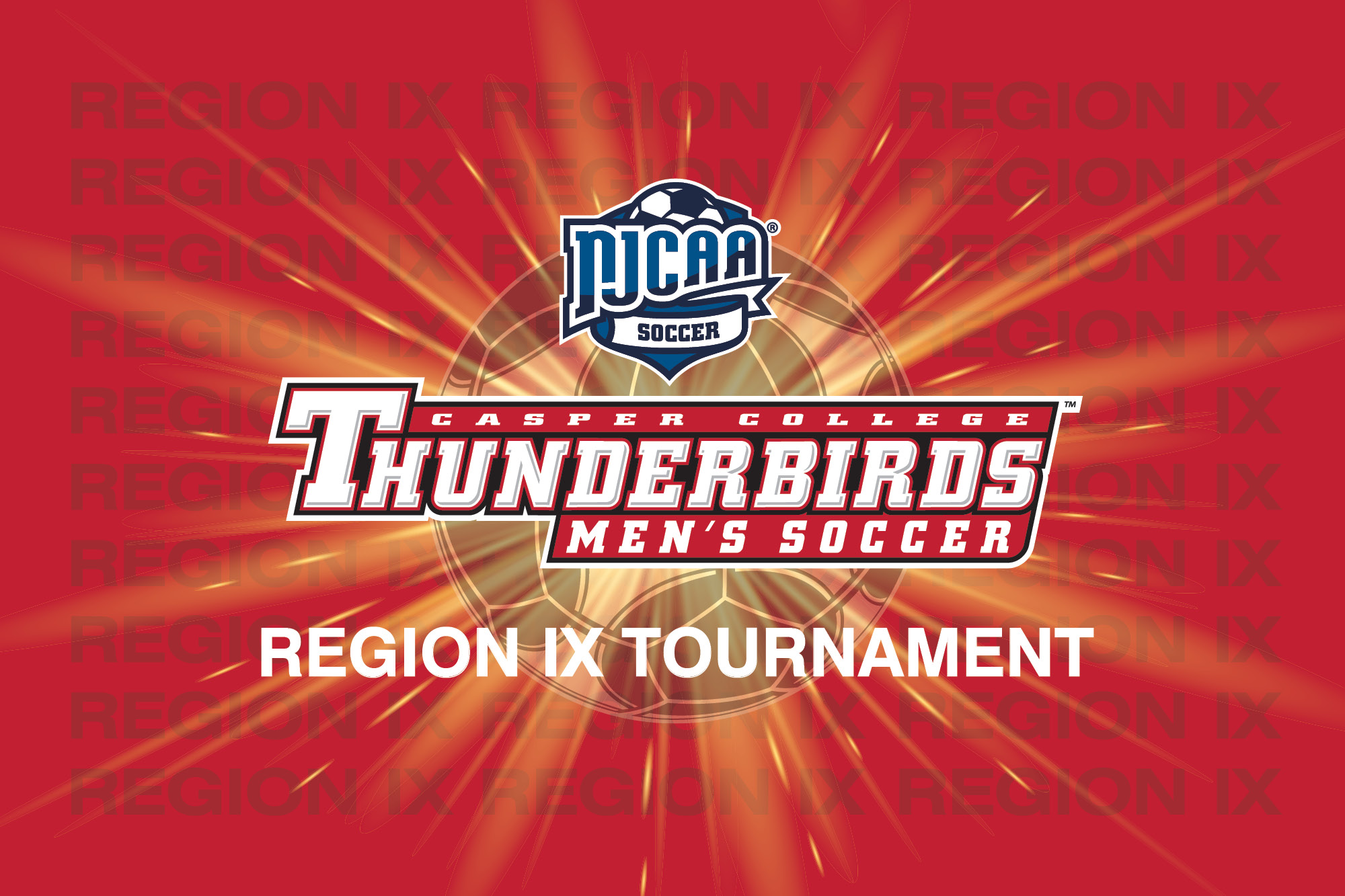 Thanks to a win last Saturday against the Central Wyoming Rustlers Soccer team 5-0, the Casper College Thunderbirds Soccer team (11-1-0) will host the Region IX Soccer Tournament Monday-Tuesday, May 24-25. That win lifted the Birds' national ranking to No. 7.
"We know that we will have to be ready to play from the opening whistle to get a chance for a win on Monday. Our players are excited and proud of the success we have had thus far, but they know the job is not done," said Ben McArthur, head coach.
Three other teams will compete in the tournament. The Otero Junior College Rattlers from LaJunta (7-3-1) ended their season with a 3-1 win against the Northwest College Trappers. Another school from Colorado, the Trinidad State Junior College Trojans (6-3-0), clinched a place in the tournament with their win over the Western Community College Cougars 1-0.
The other team playing in the tournament will be the Golden Eagles of Laramie County Community College. The Golden Eagles (6-2-2) overtook the Northeastern Junior College Plainsmen 2-0 to compete in the tournament.
"All three of the teams that are joining us here in Casper for the semifinals and finals are really good," McArthur noted. "All season, we have been taking it one game at a time, and that is what we will continue to do. "The growth of our team since August 2020 has been fun to watch. The maturity level of our players has increased dramatically, and they have been a fun group to coach," he said.
Monday's games will feature the Thunderbirds vs. the Rattlers at noon and the Trojans vs. the Golden Eagles at 2:30 p.m. The winners of those two games will then compete in the final on Tuesday at 3 p.m. That winner will then go on to the NJCAA DI Men's Soccer Championship June 5-10 in Wichita, Kansas.
The teams will play games on Monday and Tuesday will be played on Casper College's Murane Field, located on College Drive, just west of campus. There is no charge to attend the games. For those unable to attend, the Thunderbird's games will be live-streamed at youtube.com/caspercollegeathletics.
Subscribe
If you enjoyed this story, receive more just like it: