Cheyenne competitors sign to debate for Casper College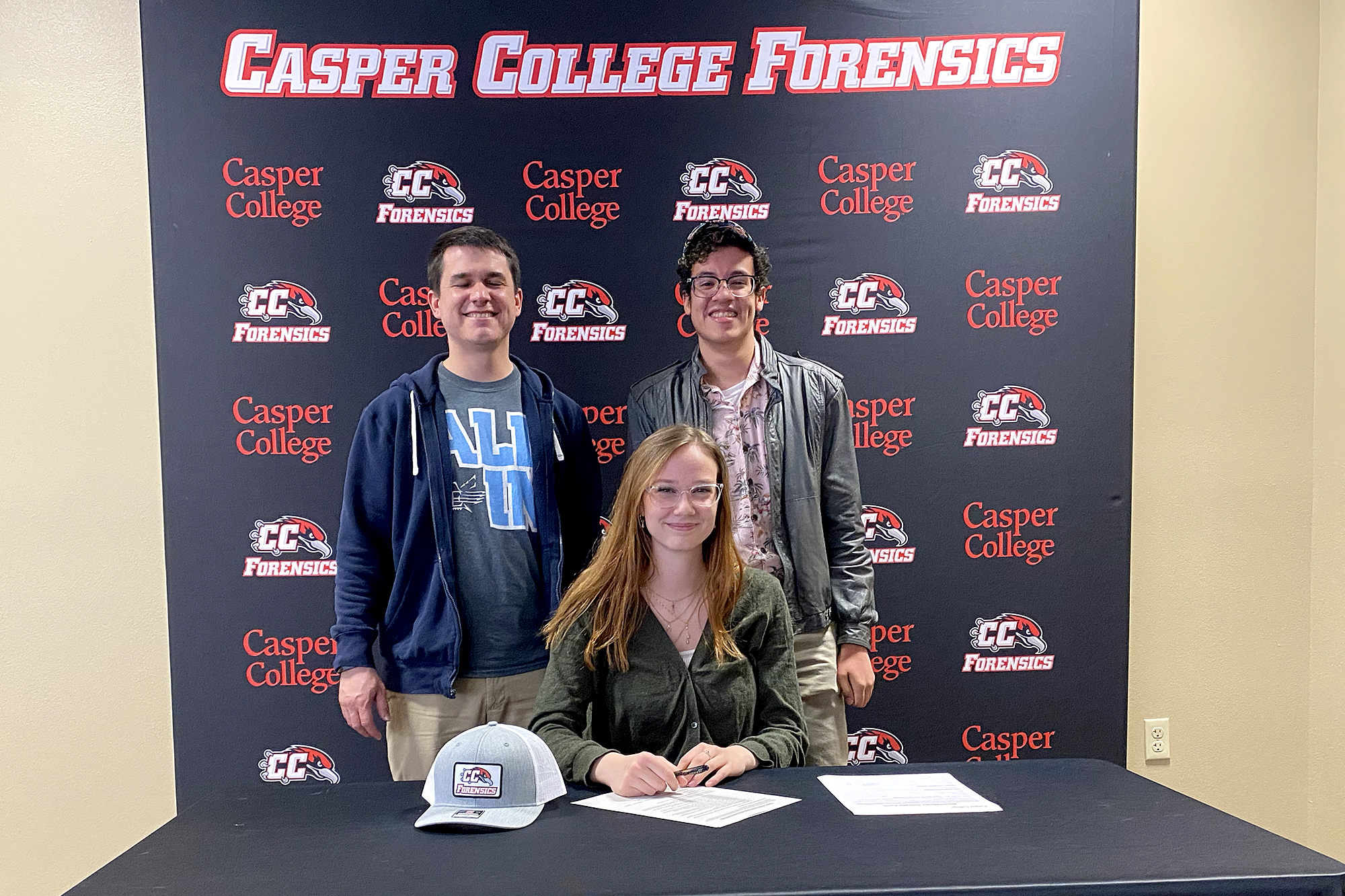 Ready to compete for Casper College! Pictured (l-r) Marcus Viney, Cheyenne East High School director of forensics, Emma Rudell, and Jayden Roccaforte.
(Courtesy photo)
Two seniors from Cheyenne East High School have committed to compete on the Casper College Debate team for the 2021-2022 season.
The two, Emma Rudell and Jayden Roccaforte, just placed sixth in the nation in duo interpretation at the National Individual Events Tournament of Champions. This year's tournament was held May 6-9 in Lincoln, Nebraska, and featured " … the nation's best and brightest students … in oral interpretation and public address." "Over 200 duos from around the country were entered, and they finished sixth," noted Douglas Hall, communication instructor and director of forensics at Casper College.
According to Hall, the two are also two-time state champions of the NIETC event. Of the two, Roccaforte is the reigning National Champion in Prose Interpretation at the National Speech and Debate Association National Tournament. "To have these two competitors sign to attend and compete for Casper College this fall is very exciting," he said.
Rudell plans to major in criminal justice at Casper College. She is the daughter of Jodi and James Rudell III. Roccaforte will major in communication and is the son of Dionne and Nicholas Roccaforte.
The Casper College Forensics team recently took a gold medal in debate sweepstakes. The team also took a silver medal in individual events sweepstakes and the overall sweepstakes at the 2021 Phi Rho Phi National Forensics Tournament.
Subscribe
If you enjoyed this story, receive more just like it: