Volleyball players named to All-Region team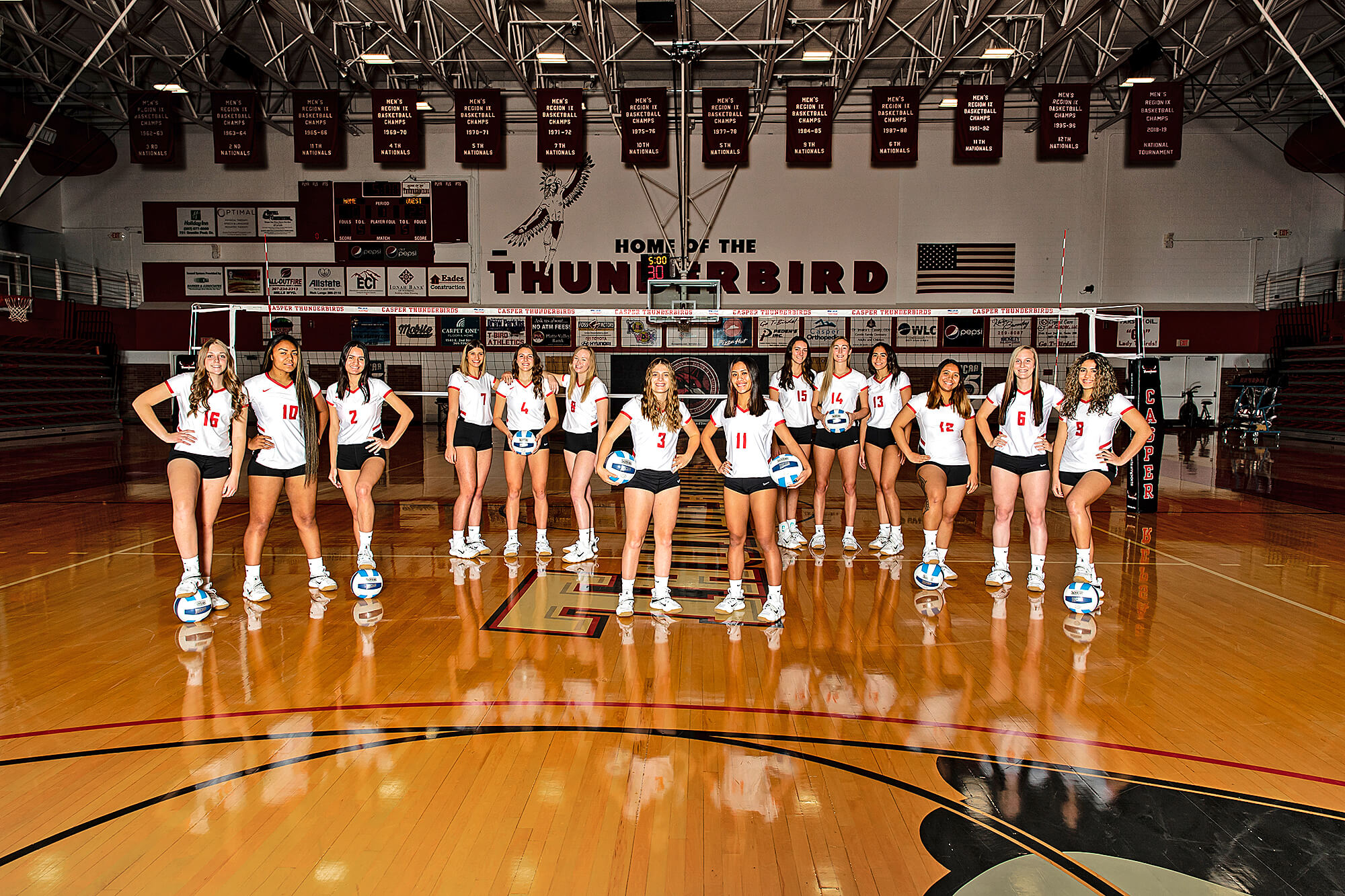 Four players from the Casper College Lady Thunderbirds Volleyball team have been named to the 2020-2021 North All-Region IX team, and two also received individual honors.
Those named to the North All-Region team are sophomores Jana Gilic, a 6'1" middle hitter from Trstenik, Serbia, and Olivia Muir, a 5'11" outside hitter from Smoot, Wyoming. Freshmen named to the team are Kamille Nate, a 5'10" setter from Cokeville, Wyoming, and Jada Suguturaga, a 6'1" middle hitter from South Jordan, Utah.
Both Nate and Gilic were recognized individually, with Nate named the Setter of the Year and Freshman of the Year. Gilic was named the Player of the Year.
"I am very proud of these ladies and the recognitions that they received," said Head Coach Angel Sharman. "These four ladies had great work ethic and determination throughout the season. They represented the region well with their play and energy. For these four to be successful, it takes a team effort in the sport of volleyball," she added.
The Lady T-Birds finished the regular season as the No. 1 seed in the Region IX Volleyball Tournament recently held at the "Swede" Erickson Thunderbird Gym. The team finished the season 16-12 overall, 12-7 in region play.
Subscribe
If you enjoyed this story, receive more just like it: