Three sophomores, one freshman named to All-Region team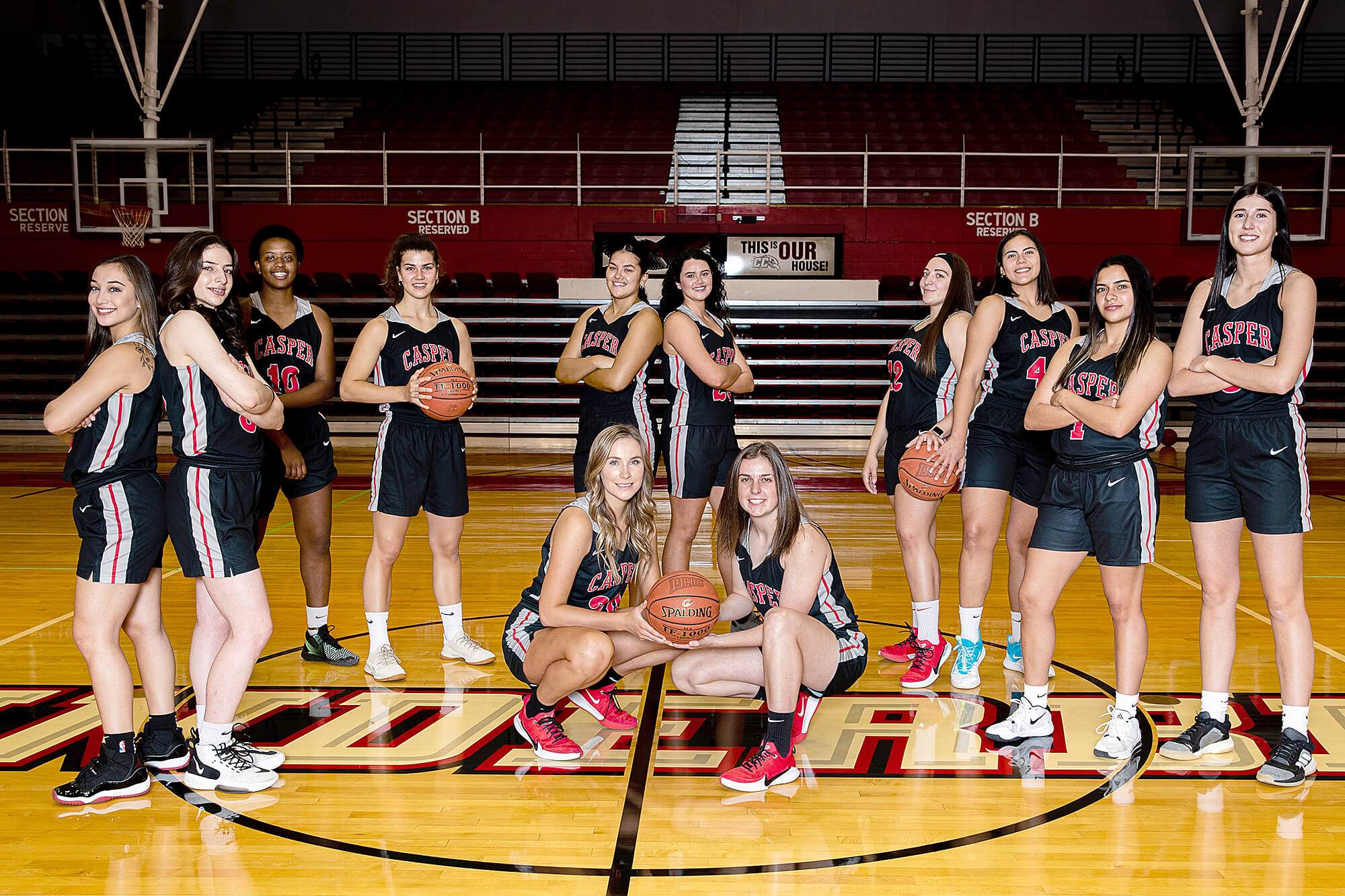 Players from the Casper College Lady Thunderbirds basketball team have been named to the 2020-2021 North All-Region IX team and the All-Defensive team.
Those named to the North All-Region team include sophomores Kobe King-Hawea, a 5'11" guard and forward from Point Cook, Australia; Natalia Otkhmezuri, a 5'8" guard from Tbilisi, Georgia; and Kammie Ragsdale, a 6'0" guard and forward from Pine Bluffs, Wyoming.
Named to the North All-Region IX Defensive team was freshman Joseana Vaz, a 6'0" guard and forward from Praia, Cape Verde.
The Lady T-Birds finished the regular season ranked third in the nation and 20-0 overall, 10-0 in the Sub-Region IX North. The team is also the Region IX North champions. In the two years the sophomores have played at Casper College, the team has won 35 consecutive games.
"I am super proud of these players for being selected to the All-Region team and the All-Region Defensive team. It is a testament to their hard work and skill level. There are many very good players in our region, and to be recognized as one of the best is truly an honor," said Head Coach Dwight Gunnare.
The four will continue play in the Region IX Tournament with the rest of the team starting Thursday, April 8 at 12:30 p.m. when they play against Northeastern Junior College (7-9) in La Junta, Colorado.
Subscribe
If you enjoyed this story, receive more just like it: