'Seeking Justice in a Diverse America' topic of 2021 film festival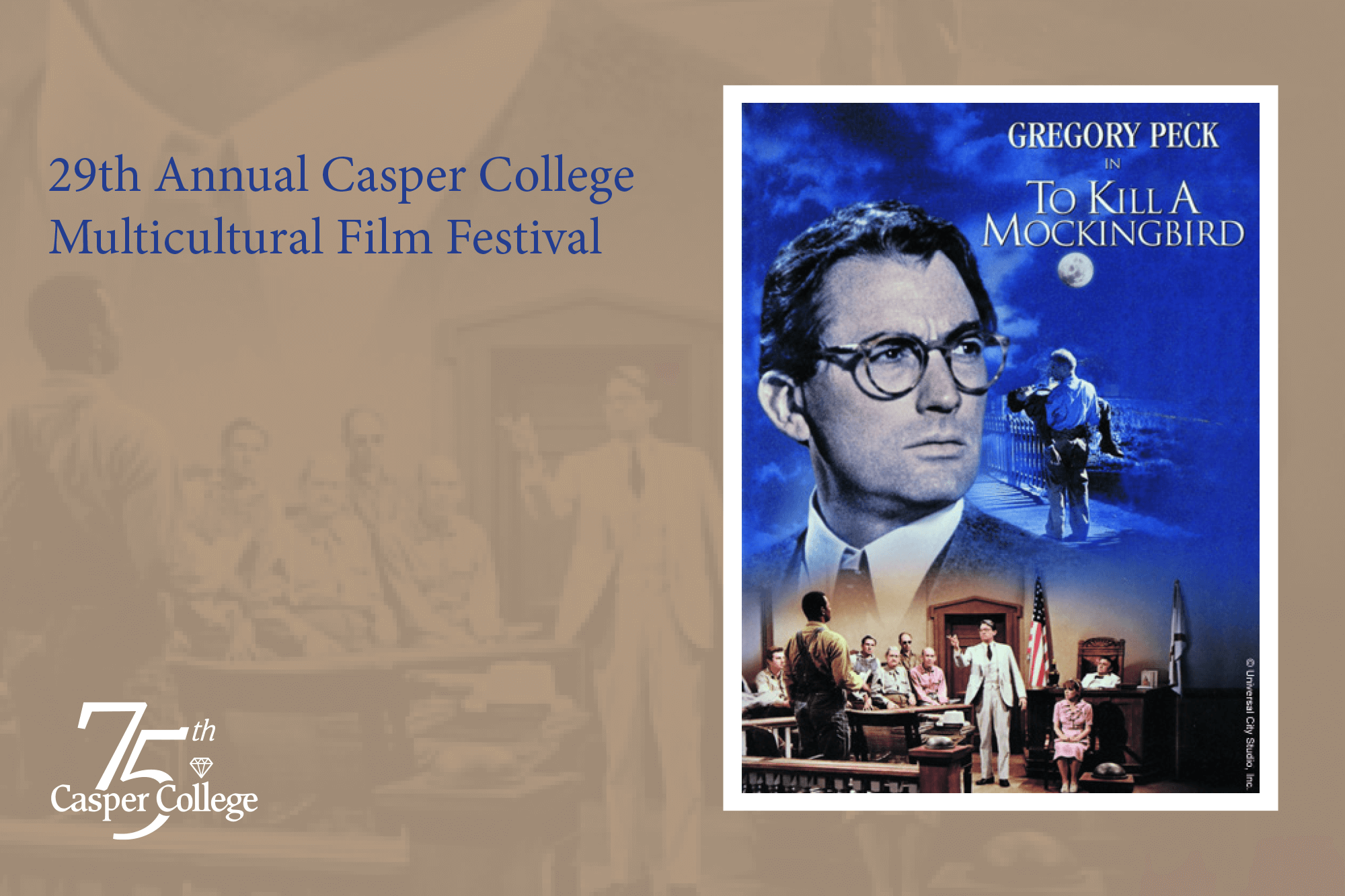 Two films will be screened for this year's 30th Annual Casper College Multicultural Film Festival. The first film, "To Kill a Mockingbird," will be shown Friday, April 16 at 7 p.m.
"Historical and recent events revolving around the uneven, and even hostile, treatment of Americans in our justice system based on distinctions of race, color, ethnicity, class, religion, etc., make the theme for this year's film festival especially poignant," noted Erich Frankland.
"To Kill a Mockingbird" is considered a classic and stars Gregory Peck in the title role of Atticus Finch. Based on Harper Lee's 1960 Pulitzer Prize-winning novel of the same name, the film was nominated for eight Academy Awards, taking home three for Best Actor for Peck and Best Screenplay based on material from another medium, and Best Cinematography for black and white film.
Amanda Nelson, director of the Casper College Paralegal Studies Program, will lead the post-film discussion for "To Kill a Mockingbird."
The film will be shown in the Wheeler Auditorium, Room 103, in the Wold Physical Science Center on the Casper College campus.
The Casper College Multicultural Film Festival is free and open to the public. The film festival is sponsored by the Casper College School of Social and Behavioral Sciences, Casper College, and the Casper College Foundation.
For more information, contact Frankland, film festival director and chair of the department of political science, history, and international studies at 307-268-2490 or efrankland@caspercollege.edu.
Subscribe
If you enjoyed this story, receive more just like it: