'Just Mercy' second film set for 2021 film festival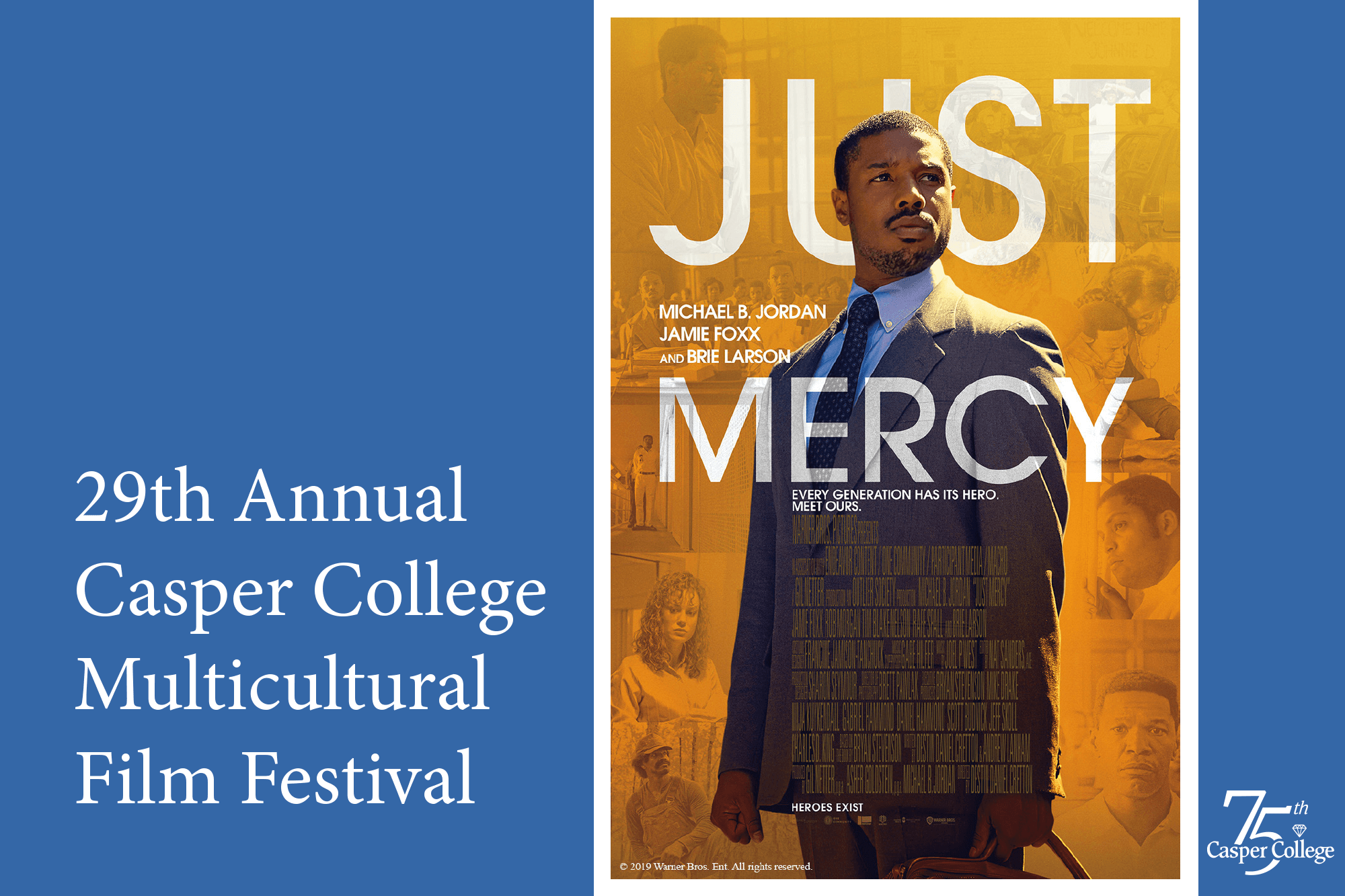 The second of two films for this year's 30th Annual Casper College Multicultural Film Festival, "Just Mercy," will be shown Friday, April 30 at 7 p.m.
The film ties in with the festival theme "Seeking Justice in a Diverse America." Both "Just Mercy" and the first festival film "To Kill a Mockingbird" were released on December 25. "Just Mercy" in 2019 and "To Kill a Mockingbird" in 1962.
"Given the decades-long gap between these films' productions, the pressing question of have things changed looms large. The notion of justice rests on such principles as fairness, equitability, equal access, social morality, and others," said Erich Frankland. "The dilemmas that citizens and residents face obtaining justice in our legal system are definitely important topics for conversation," Frankland added.
"Just Mercy" is based on the nonfiction book "Just Mercy: A Story of Justice and Redemption" by American lawyer Bryan Stevenson. Stevenson, played by Michael B. Jordan, is also a social justice activist and the founder and executive director of Equal Justice Initiative.
In part, the film tells the story of Walter McMillian, played by Jamie Foxx, who has been wrongly convicted of the murder of a white woman and is on death row. Stevenson looks over the evidence that led to the conviction of McMillian and decides to appeal McMillian's case, eventually appealing to the Supreme Court of Alabama.
Chad Hanson, chair of the Casper College Department of Social and Cultural Studies, will lead the post-film discussion for "Just Mercy."
The film will be shown in the Wheeler Auditorium, Room 103, in the Wold Physical Science Center on the Casper College campus.
The Casper College Multicultural Film Festival is free and open to the public. The film festival is sponsored by the Casper College School of Social and Behavioral Sciences, Casper College, and the Casper College Foundation.
For more information, contact Frankland, film festival director and chair of the Casper College Department of Political Science, History, and International Studies at 307-268-2490 or efrankland@caspercollege.edu.
Subscribe
If you enjoyed this story, receive more just like it: