'Holocaust Remembrance Day' 2021 to feature Ellen Kennedy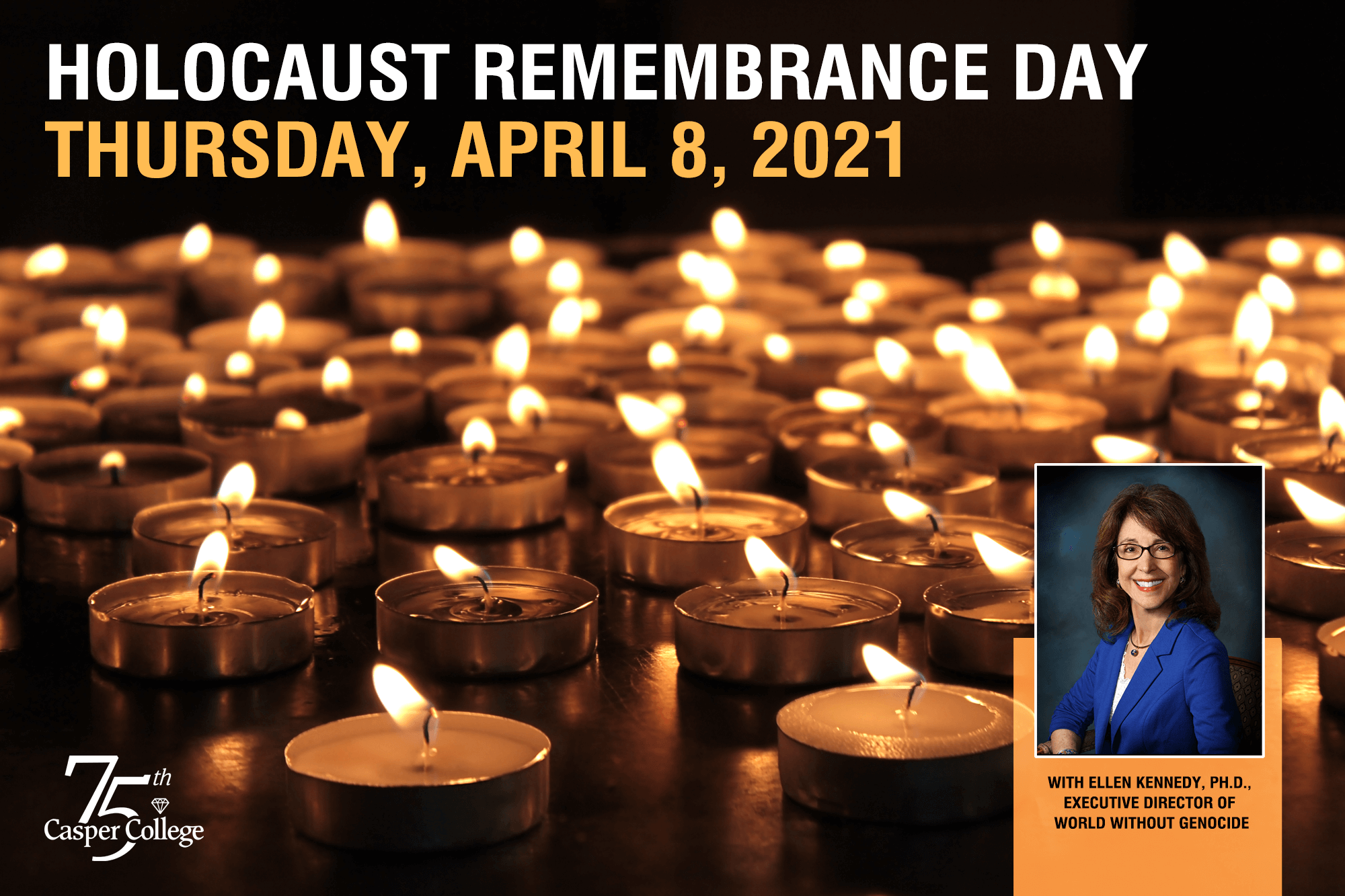 Ellen J. Kennedy, Ph.D., founder and executive director of World Without Genocide, will be the featured speaker during "Holocaust Remembrance Day" 2021 at Casper College.
The day's events will all take place on the third floor of the Casper College Student Union and University of Wyoming at Casper building. All events are free and open to all.
The T-Bird Nest will host the all-day Casper College student posters display on the Holocaust from 8 a.m. to 5 p.m.
The first talk, "The Resurgence of the Holocaust Denial Movement," will be presented by Tanis Lovercheck-Saunders, Ph.D., Casper College history instructor at 10 a.m. The talk will take place in the T-Bird Nest. According to Erich Frankland, political science instructor and event organizer, Lovercheck-Saunders frequently speaks, researches, and publishes on the radical right, white supremacy, women's history and rights, Russian history, and other topics.
Kennedy will give two presentations via Zoom in Room 322. Her first talk, "The Rise of Fascism and Xenophobia," will begin at 11 a.m. According to World Without Genocide, Kennedy will speak about the worldwide rise of nationalism and xenophobia today and the parallels to fascism in the 1930s; the virus of hate that is as deadly as COVID-19; and the factors that allow fear and violence to flourish. She will present strategies for protecting the human rights of vulnerable populations through education and action.
Kennedy's second talk, "Children of Genocide: The Holocaust, Cambodia, and Rwanda," will begin at noon. Kennedy's talk will highlight three young people's true stories, one from the Holocaust, one from Cambodia, and one from Rwanda. In addition to their stories, attendees will also learn about action steps to prevent genocide.
"Holocaust Remembrance Day" 2021 at Casper College is supported by funding from the Central Wyoming Board of Cooperative Educational Services, BOCES. For more information, contact Frankland at 307-268-2490 or efrankland@caspercollege.edu. The UU building is located on the Casper College campus.
Subscribe
If you enjoyed this story, receive more just like it: