Abby Hudman, 'President for a Day' at CC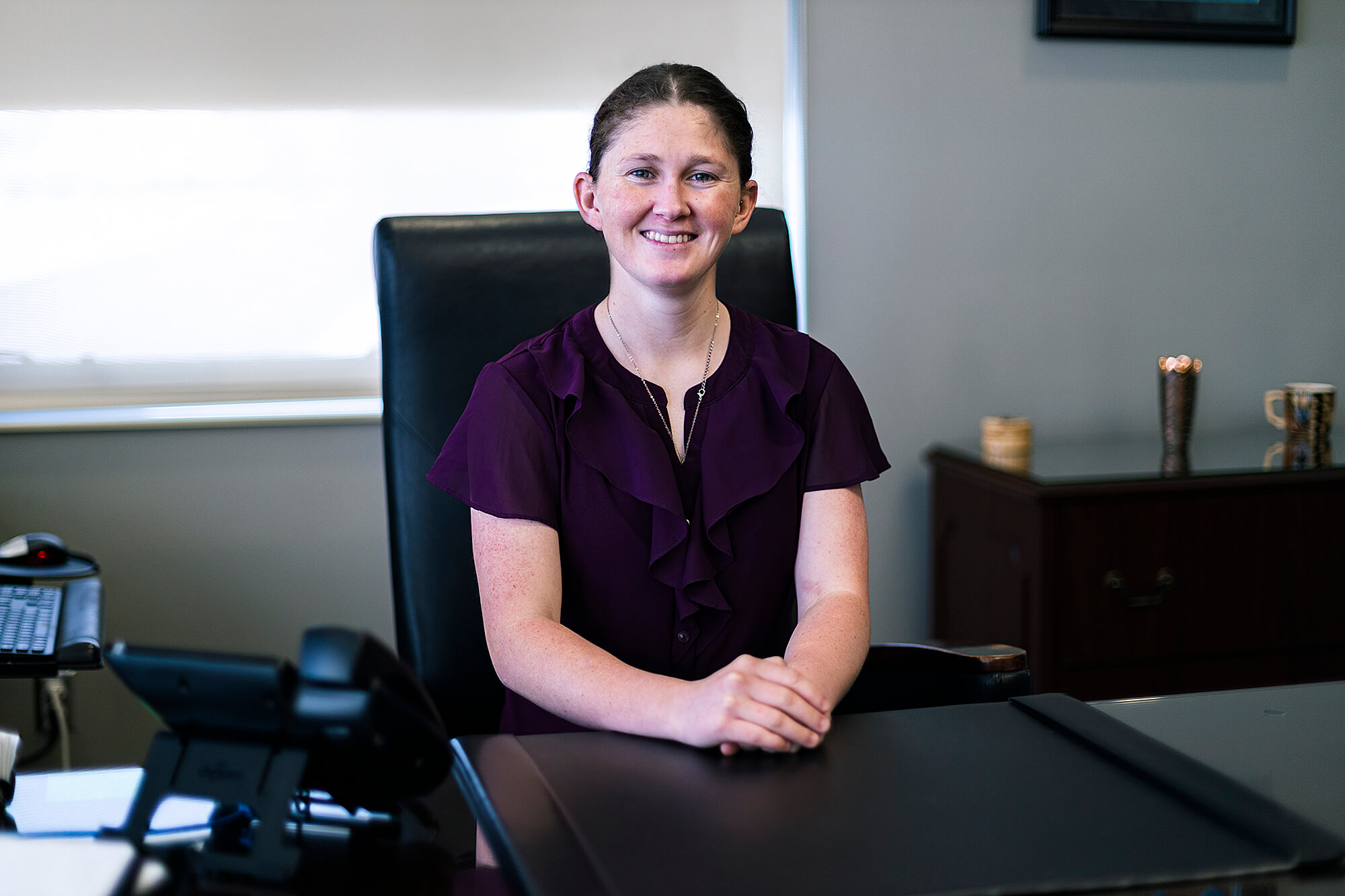 For a day, the fate of Casper College rested on the shoulders of Casper College student Abbygail "Abby" Hudman.
Well, not really, but Hudman did spend the day and evening attending meetings and visiting with vice presidents and trustees as "President for a Day." "This was a wonderful experience. I didn't realize how intricate everything is and how much students rely on vice presidents, directors, and others to make things run. As students, we don't see that," said Hudman.
Hudman's morning was filled with meetings, and she then joined the college's board of trustees for its work session, followed by dinner with the trustees. Her "reign" came to an end when the monthly board meeting wrapped up around 8 that night.
When asked what her favorite experience of the day was, Hudman said it was getting to work with the Vice President for Academic Affairs, Brandon Kosine. "He gave me some great life advice," she noted.
A graduate of Fremont High School in Plain City, Utah, Hudman grew up on the Giordano Farms, where her parents, Joe and Crystal, raise Angus cattle and grow an alfalfa mix crop. Hudman herself raises clubby calves, calves bred specifically for the show ring, and sells them to help pay for her education.
Hudman came to Casper College two years ago on a judging scholarship. "I made great connections and grew as a person even more than I thought I would," she said. So impressed by her experience on the CC Judging team that when she returns home to again co-direct the Better Bacon Bureau 4-H Club with her father, she plans to start and coach a 4-H livestock judging team and "head to nationals someday."
Hudman is set to graduate this May with a double major in general agriculture and animal science. In the fall, she will begin the next leg of her education at Utah State in Logan, where she hopes to eventually earn her doctorate in veterinary medicine. Her end goal is to work in a zoo. "Anything if animals are involved," she said.
Subscribe
If you enjoyed this story, receive more just like it: