Second soccer player to sign to DI school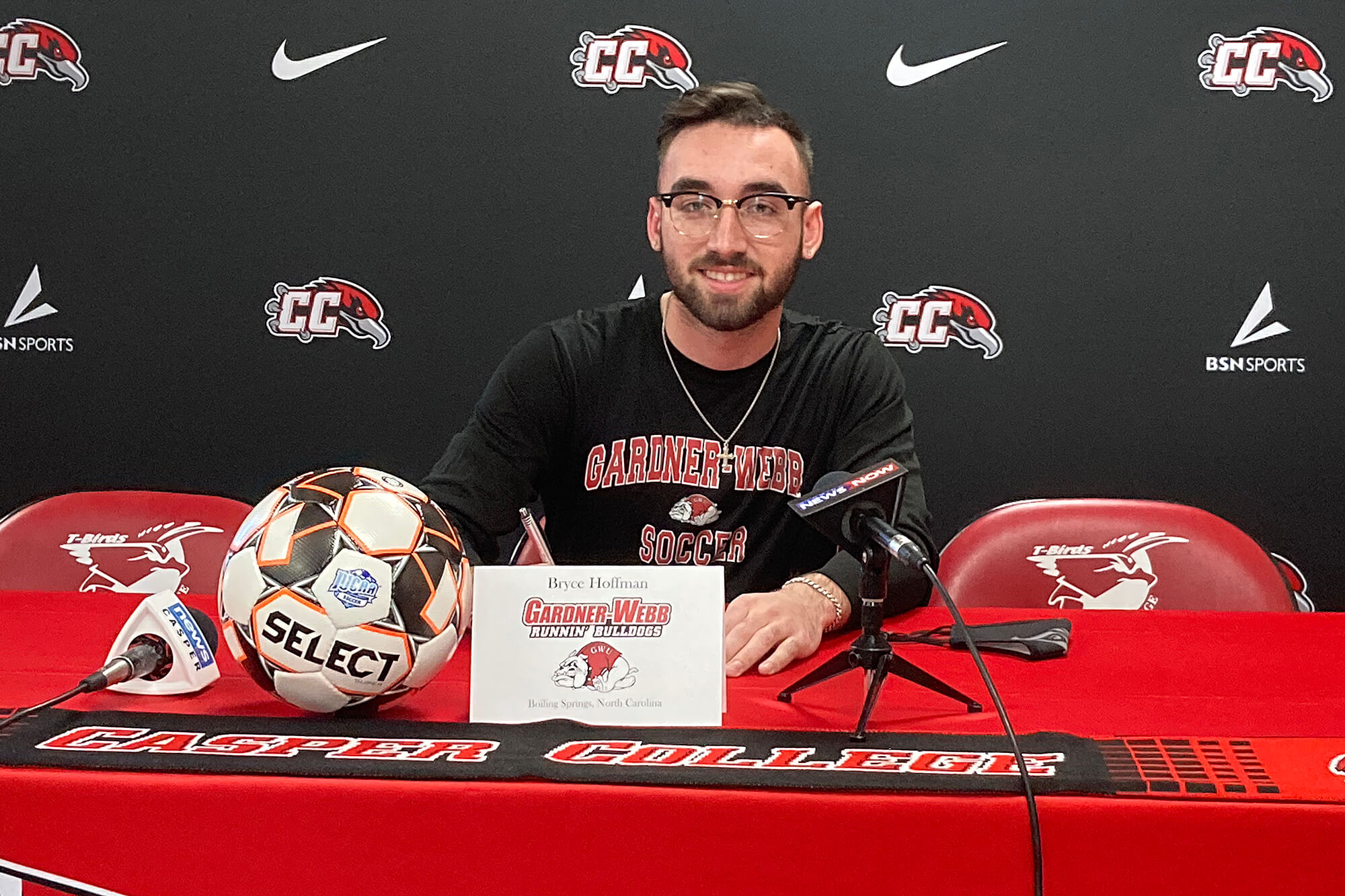 Casper College freshman Bryce Hoffman is the second player in the history of the CC Men's Soccer program to commit to play for a DI school.
Hoffman, Lake Jackson, Texas, will be heading to Division I Gardner-Webb University. The Bulldogs play in the Big South Conference. "Bryce has been a fantastic addition to our program this spring. As a D1 qualifier right now, he is going to get valuable experience playing at a high level to prepare him to play at Gardner-Webb. His work ethic is very high, and he wants to be coached, making him a great player. He has the desire to show improvement, and we look forward to working with him this spring," added Ben McArthur, head coach for the Casper College Thunderbirds Men's Soccer team.
According to McArthur, because the season has been uncertain due to COVID-19, he and Assistant Coach Adam Potter have been working to … "help our D1 qualifiers and a few sophomores contact coaches from across the country."
"He can play multiple positions, and we love that about his game. He has a solid soccer background coming out of Texas, which has put him in a position to pursue an NCAA D1 soccer opportunity. On top of being a great soccer player, he has been a good teammate and student. He is a high-character young man," said McArthur, adding, "Bryce is the second commit in the history of CC Men's Soccer, and we anticipate a few others in the coming weeks before our season starts April 2."
####
About Gardner-Webb University: Gardner-Webb University is located in Boiling Springs, North Carolina. The head coach for the team is Tony Setzer, who is entering his 33rd season and is the Runnin' Bulldogs' career leader in wins with 217. The Bulldogs play in the Big South Conference, which includes Campbell University, Charleston Southern University, Hampton University, High Point University, Longwood University, Presbyterian College, Radford University, UNC Asheville, USC Upstate, and Winthrop University.
Subscribe
If you enjoyed this story, receive more just like it: