Rodeo 2020-2021: Q and A: Meet Quincy Reynolds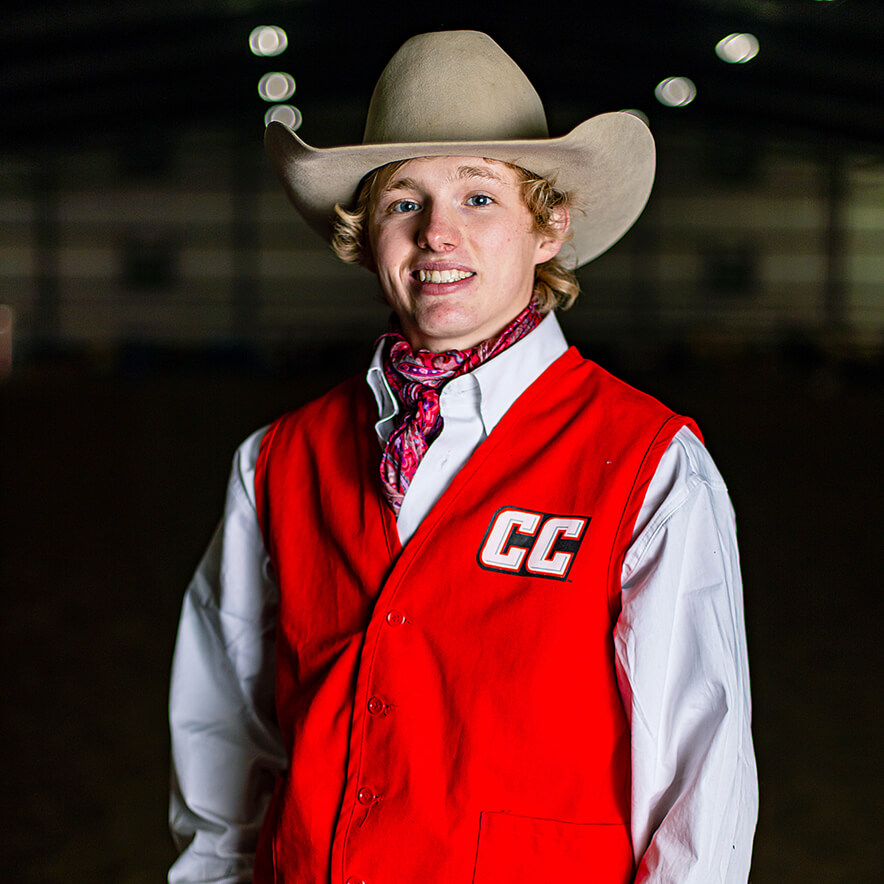 Quincy Reynolds is a sophomore on this year's Thunderbird Men's Rodeo team. He competes in team roping and tie down roping and comes to Casper College from Rozet, Wyoming.
Q: What is your major, and why did you choose it??
A: Pre-med because I want to help people.
Q: What are your athletic goals this year?
A: To make the college finals.
Q: What are your academic goals this year?
A: To get all As and Bs.
Q: Why did you come to Casper College?
A: Casper College has a great campus and a great environment in which to learn.
Q: Would you recommend Casper College to someone planning to go to college?
A: Yes.
Q: Following your graduation from Casper College, what are your plans for the next several years?
A: I want to find a good graduate school and then go on to medical school.
Q: Are you hoping to go pro eventually?
A: Possibly if time allows.
Q: What is your ultimate career goal?
A: To be a doctor and have an M.D. license.
Q: What is one thing that you would like readers to know about you?
A: I like history.
Q: What is a one-word description of yourself?
A: Reliable.
"Quincy is competitive and a hard worker. I believe that with his drive and determination, he will do well in competition," said Jhett Johnson, head rodeo coach.
Subscribe
If you enjoyed this story, receive more just like it: