Rodeo 2020-2021: Q and A: Makayla Seely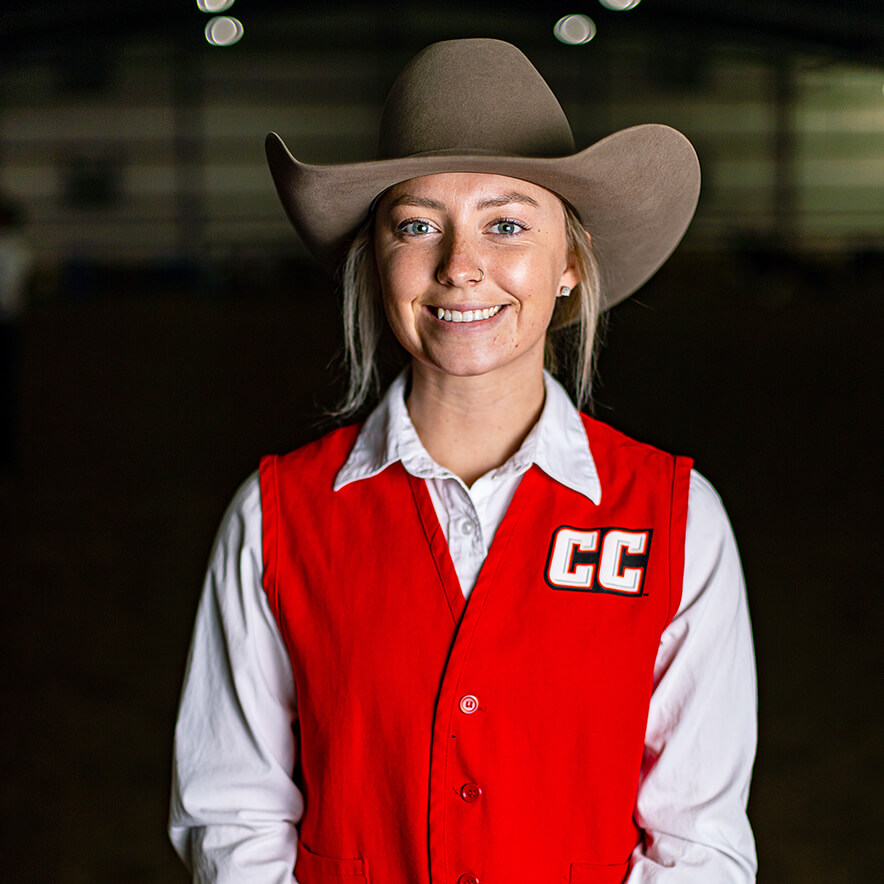 Makayla Seely is a junior on this year's Thunderbird Rodeo team. She competes in barrel racing and comes to Casper College from Riverton, Wyoming.
During her time at Casper, Seely represented Casper College in barrel racing at the 2019 College National Finals Rodeo.
Q: What is your major?
A: Health science.
Q: What are your athletic goals this year?
A: To be the National Intercollegiate Rodeo Association world champ.
Q: What are your academic goals this year?
A: To have a 3.2 GPA or better.
Q: Why did you come to Casper College, or what drew you to Casper College?
A: The rodeo team.
Q: What do you think of Casper College as a school?
A: Casper College is a very good school, and I love the junior college feel.
Q: Would you recommend Casper College to someone planning to go to college?
A: Yes.
Q: Following your graduation from Casper College, what are your plans for the next several years?
A: I plan to get a job and rodeo as much as possible.
Q: Are you hoping to go pro eventually?
A: Yes.
Q: What is your ultimate career goal?
A: To make a living at rodeo and train and sell barrel horses.
Q: What is a one-word description of yourself?
A: Driven.
"Makayla is very hardworking and competitive. With her horsepower and drive, she will do well in competition," said Jhett Johnson, head rodeo coach.
Subscribe
If you enjoyed this story, receive more just like it: