Basketball 2020-2021: Q and A: Meet Marija Bakic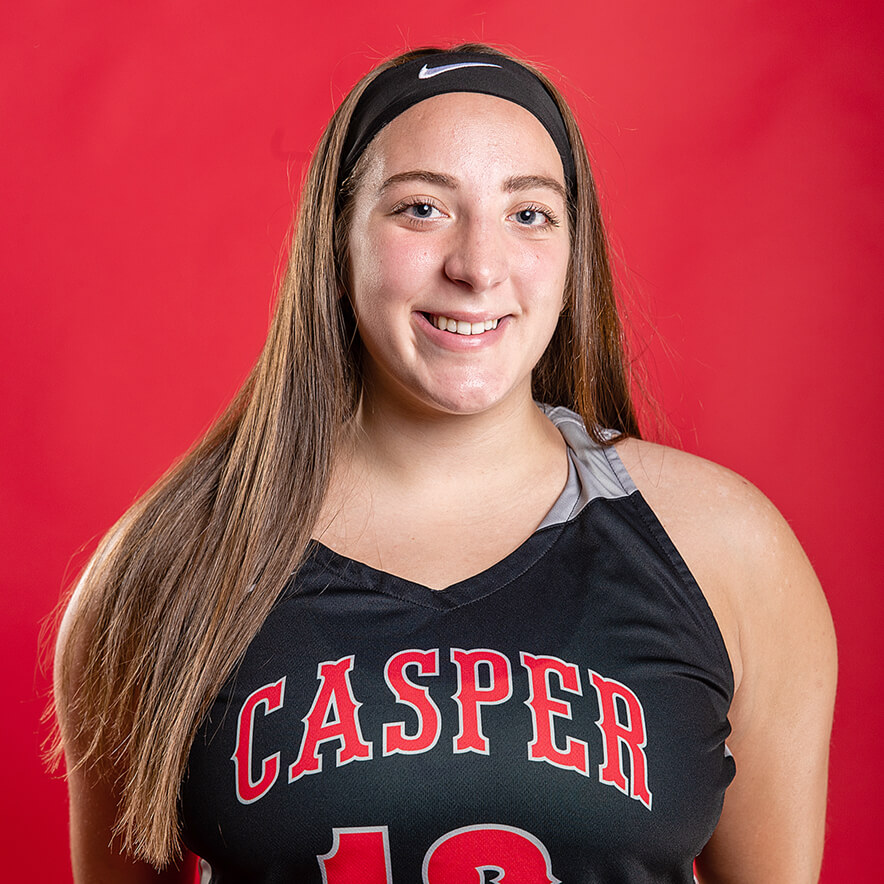 One of five sophomores on this year's Thunderbird Women's Basketball team, Marija Bakic is 5'9" and a guard and forward. She hails from Danilovgrad, Montenegro.
As a freshman, Bakic played in 31 games, had 31 steals, 169 rebounds, and scored 10.1 points per game for a total of 313 points.
Bakic's favorite food is pasta, and her favorite movie is "The Lord of the Rings." Her mentor is her aunt Mira, and her favorite sports figure is Drazen Petrovic, who was an international and NBA basketball player. When asked, Bakic said the one-word description of herself is " … determined. I really try to do everything at 100%, and if I want something, I'll make sure I get it."
Q: What is your major, and why did you choose it??
A: My major is political science, and I chose it because I always liked being involved with the community.
Q: What are your athletic goals this year?
A: My goals regarding athletics this year are winning Region IX and going to nationals.
Q: What are your academic goals this year?
A: My academic goal is to get my degree in political science with a GPA higher than 3.6.
Q: Why did you come to Casper College, or what drew you to Casper College?
A: I had a friend that played volleyball here, and the way she talked about Casper College drew me to coming here.
Q: What do you think of Casper College?
A: I'm amazed how every member of the staff is dedicated to their job and how they try to help you in any way.
Q: Would you recommend Casper College to someone planning to go to college, and if so, why?
A: I definitely would. I would recommend it because it's a great place to begin your college education.
Q: Following your graduation from Casper College, what are your plans for the next several years?
A: I would like to play at a university and get my bachelor's in political science and then hopefully play pro in Europe.
Q: Are you hoping to go pro eventually?
A: Yes, I am, and I would like to play in Turkey or Spain.
Q: What is your ultimate career goal?
A: I would like to be somebody that would take care of international athletes around Europe.
Q: What are one or two things that you would like readers to know about you that haven't been covered?
A: I absolutely love being involved in the community, and I love cooking.
"I have really enjoyed the opportunity to be Marija's coach. She is a skilled player and brings a lot of energy every day," said Dwight Gunnare, head women's basketball coach.
Subscribe
If you enjoyed this story, receive more just like it: