Basketball 2020-2021: Q and A: Meet Dathan Satchell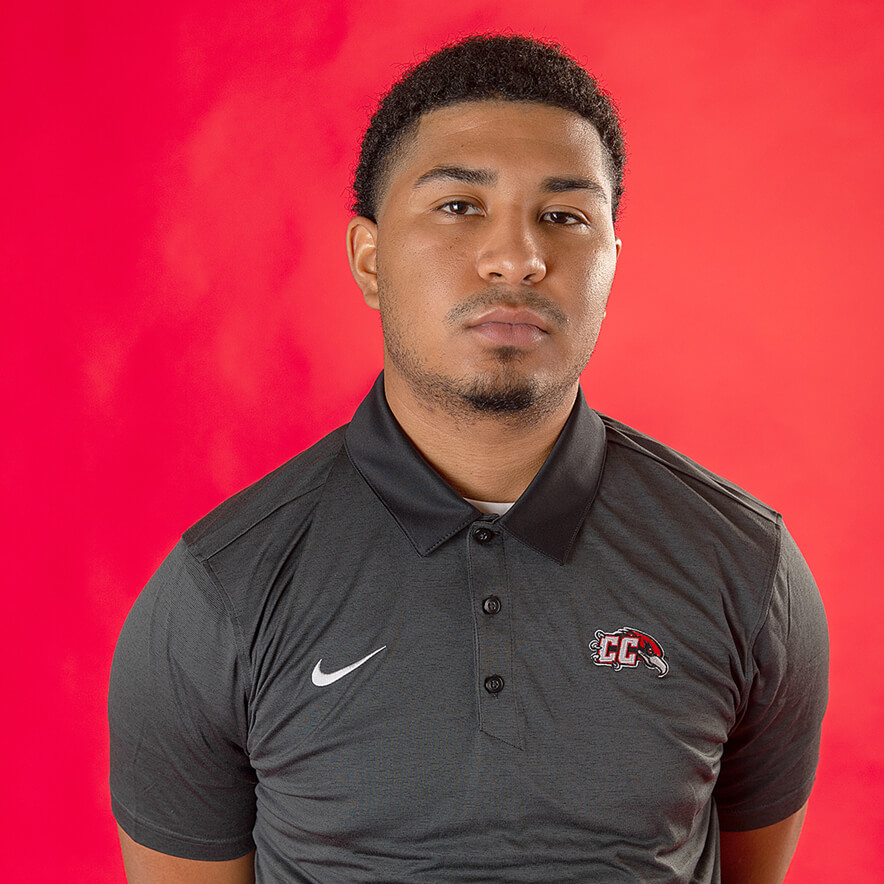 One of eight sophomores on this year's Thunderbird Men's Basketball team, Dathan Satchell is a 6'3" guard. He hails from San Jose, California, where he played ball for the Modesto Christian High School Crusaders.
As a freshman, Satchell played in 27 games, had 20 steals, 50 rebounds, and scored 9.3 points per game for a total of 252 points.
Satchell's favorite food is Mexican, and his favorite movie is "Paid in Full." His mentor is his "Pops," and his favorite sports figure is Derrick Rose. When asked, Satchell said the one-word description of himself is " … laid-back. It just has always been my personality."
Q: What is your major, and why did you choose it??
A: Currently, my major is general studies, but I plan on going into kinesiology.
Q: What are your athletic goals this year?
A: To win the Region IX Championship and go to Hutch.
Q: What are your academic goals this year?
A: To accomplish a 3.0 GPA or higher.
Q: Why did you come to Casper College, or what drew you to Casper College?
A: The coaching staff mostly. They helped me see that this is a place where I can get better on and off the court.
Q: What do you think of Casper College as a school?
A: I think it is a very smooth place that has the resources to get us closer to our goals in school and life.
Q: Would you recommend Casper College to someone planning to go to college, and if so, why?
A: Yes, definitely, because they want to see you succeed here.
Q: Following your graduation from Casper College, what are your plans for the next several years?
A: To continue playing college ball, I want to elevate my game and play professionally.
Q: Are you hoping to go pro eventually, and if so, what league(s)?
A: Yes, hopefully, the NBA one day.
Q: What is your ultimate career goal — either following your retirement from the pros or, if that doesn't happen, once you graduate?
A: After retirement, I would like to build a brand and invest in owning my own business
"Dada was an impact guy for us last year. He has truly been a pleasure to coach. He is a player that takes instruction in stride and wants to improve on his entire game," said Shaun Gutting, head coach.
Subscribe
If you enjoyed this story, receive more just like it: