Basketball 2020-2021: Q and A: Meet Bright Iheanachor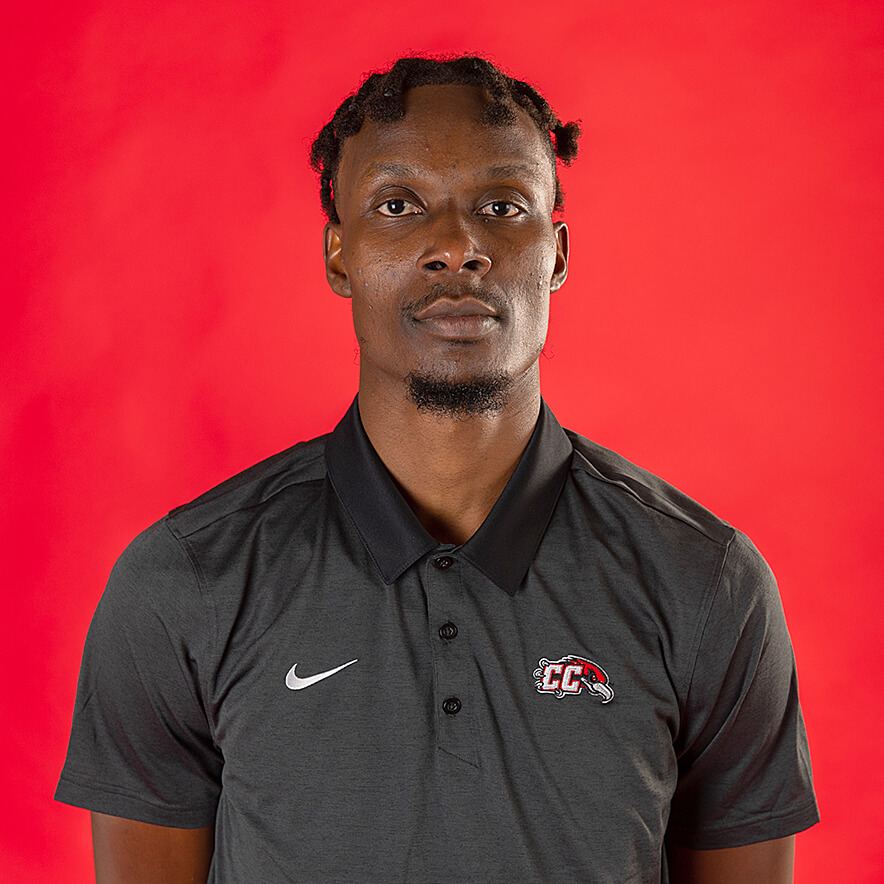 One of seven freshmen on this year's Thunderbird Men's Basketball team, Bright Iheanachor is a 6'9" post from Lagos, Nigeria. Iheanachor played for the Solid Rock Academy Lions out of Atlanta, Georgia.
During the 2019-2020 season, Iheanachor played in 26 games, had 83 rebounds, and scored 2.6 points per game for a total of 68 points.
Iheanachor's favorite food is rice, and his favorite movie is "Black Panther." His mentor is his mother, and his favorite sports figure is LeBron James. When asked, Iheanachor said the one-word description of himself was " … unique, because I have a different kind of background and because I try to be different from most people."
Q: What is your major, and why did you choose it??
A: I am a general studies major because this degree will help me graduate on time to attend a Division I school. Later, I want to look into engineering.
Q: What are your athletic goals this year?
A: I want our team to win a Region IX title.
Q: What are your academic goals this year?
A: I want to finish school with a GPA above 3.0.
Q: Why did you come to Casper College, or what drew you to Casper College?
A: The athletic program and academic programs were a perfect fit for me.
Q: What do you think of Casper College as a school and your overall experience this year?
A: Casper College is like home to me now. I feel comfortable and know it is the best place for me.
Q: Would you recommend Casper College to someone planning to go to college, and if so, why?
A: Yes, because here, every person wants to set you up for success.
Q: Following your graduation from Casper College, what are your plans for the next several years?
A: I want to further my education at a university and hopefully play professionally.
Q: Are you hoping to go pro eventually?
A: Yes, I am. I just want to compete at the highest level possible.
Q: What is your ultimate career goal, and why did you choose this career?
A: When basketball is over, I want to become a mechanical engineer. It is something that has always been my interest, and I think I can be good at it.
Q: What are one or two things that you would like readers to know about you that haven't been covered?
A: I was born in Nigeria; I don't like negativity and don't allow it to be around me. I am a very positive person.
"Bright has grown immensely since setting foot on campus last year. He has fully bought into our program and staff and will be successful in life no matter what happens with his future in basketball. That is what makes him so special," said Shaun Gutting, head coach.
Subscribe
If you enjoyed this story, receive more just like it: