Sign Fest 2021 Features Peter Cook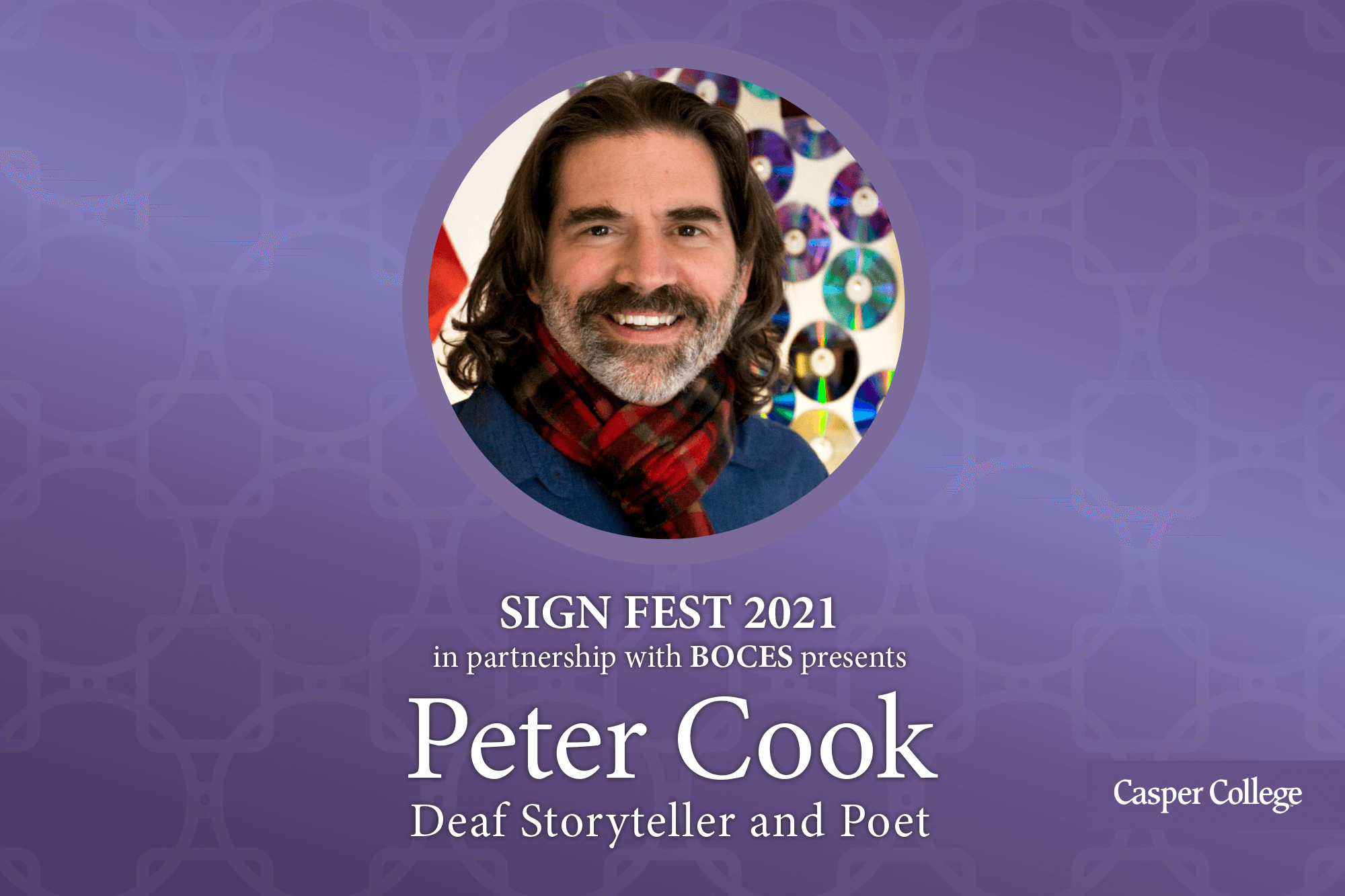 Internationally known American Sign Language storyteller and poet Peter Cook will present a collection of his favorite works from 1994-2021 on Friday, Feb. 26 at 6:30 p.m. MST. The free livestream premier can be found at youtube.com/user/ccnewmedia.
According to Gail Schenfisch, ASL instructor, Cook currently works as the department chair for Columbia College in Chicago. "This premier event will be appropriate for all audiences and interpreted by Keith Wann and Windell "Wink" Smith Jr. for those who do not know sign language," Schenfisch noted.
Sign Fest 2021 features programming for approximately 210 students enrolled in ASL classes at Casper College, Kelly Walsh High School, and Dean Morgan Middle School. Students participate in workshops led by local Casper deaf community members and featured guest speaker Cook. "The mission of this multi-generational language immersion, which Casper College hosts, is to celebrate the beauty and richness of American Sign Language. ASL students will learn the literary components of ASL Storytelling, ASL poetry and deaf culture through Mr. Cook's workshops online," said Schenfisch.
For more information on the festival or the American Sign Language Studies associate degree program at Casper College, visit caspercollege.edu/program/asl.
Subscribe
If you enjoyed this story, receive more just like it: