'September Dreams' at Zahradnicek Gallery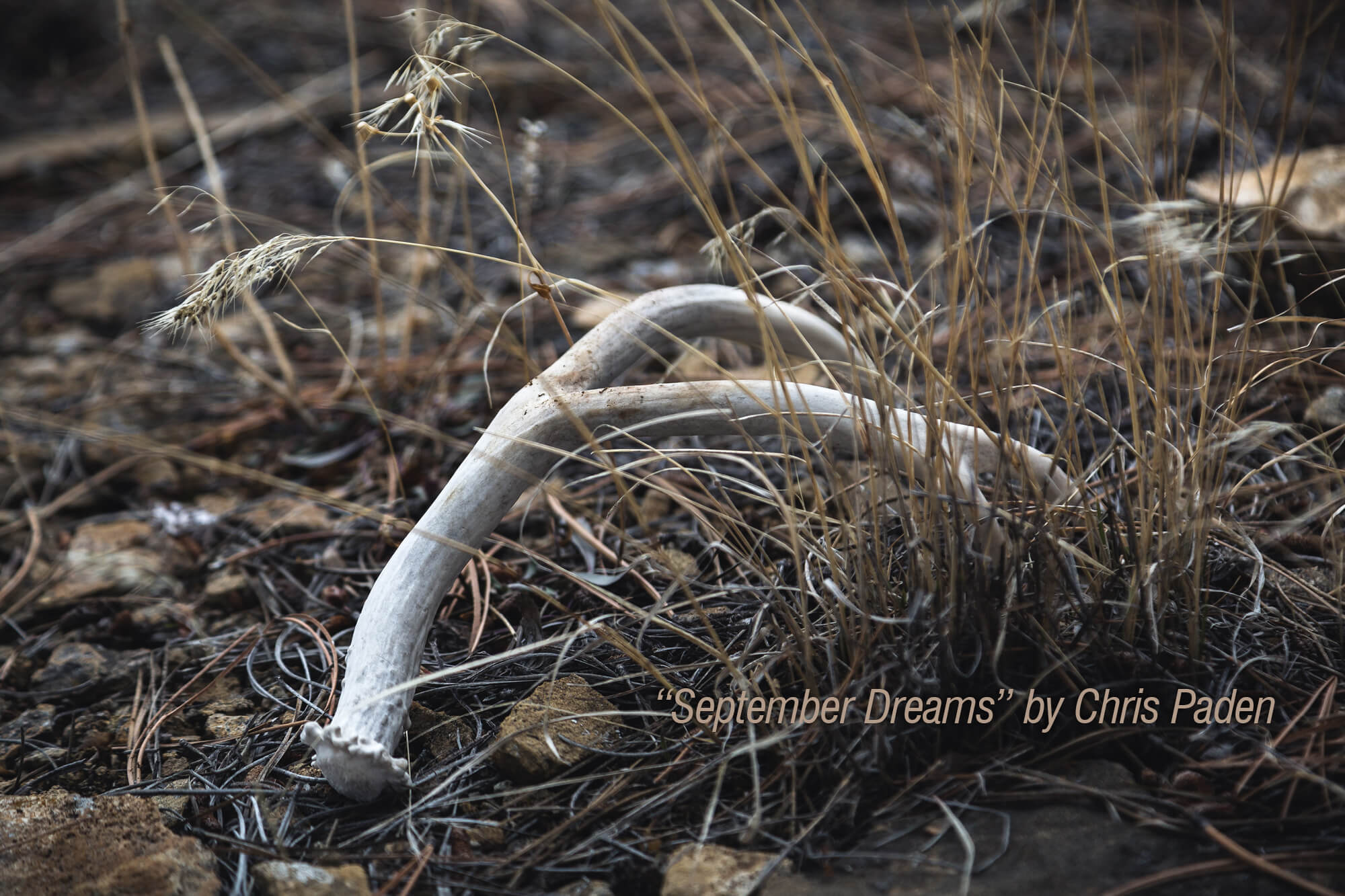 An exhibition of sculptures by Chris Paden is now on display at the Mildred Zahradnicek Gallery through Friday, Feb. 19. Paden will also present an artist's talk in the Wheeler Concert Hall Feb. 19 at 11 a.m. as part of the 36th Annual Casper College Humanities Festival and Demorest Lecture.
"September Dreams" began in 2016, as I set out on my first solo hunting elk trip," said Paden. After backpacking several miles, Paden set up his camp, where he spent the next four days and nights sitting wallows and chasing bugles. Soon Paden began to visualize art in everything he saw. The visualizations " … overtook my thoughts and imprinted on my mind in a way I cannot quite explain," he said. Paden decided to create those visualizations into viewable art, and the result is "September Dreams."
After receiving his GED from Casper College in 2011, Paden earned an auto body and paint repair certificate in 2012 and his Associate of Fine Arts degree in 2018. "During his time spent in the visual arts department at Casper College, Chris developed a newfound love for sculptural art, primarily the combination of metals and antlers, with a hint of copper here and there," said Valerie Innella Maiers, Ph.D., art instructor. "This sculptural installation is a celebration of one of our talented graduates from the Casper College Visual Arts Department," Innella Maiers added.
The exhibit and artist's talk are free and open to the public. "September Dreams" is part of the 36th Annual Casper College Humanities Festival and Demorest Lecture, Feb. 17-19. For those unable to attend the talk in person, Paden's talk will also be streamed by going to the festival website at caspercollege.edu/events/humanities-festival.
The Mildred Zahradnicek Gallery is open 9 a.m.-4 p.m. Monday-Thursday and, along with the Wheeler Concert Hall, is in the Music Building. The Music Building is located on the Casper College campus.
Subscribe
If you enjoyed this story, receive more just like it: