College foundation to celebrate 75th with gala and exempts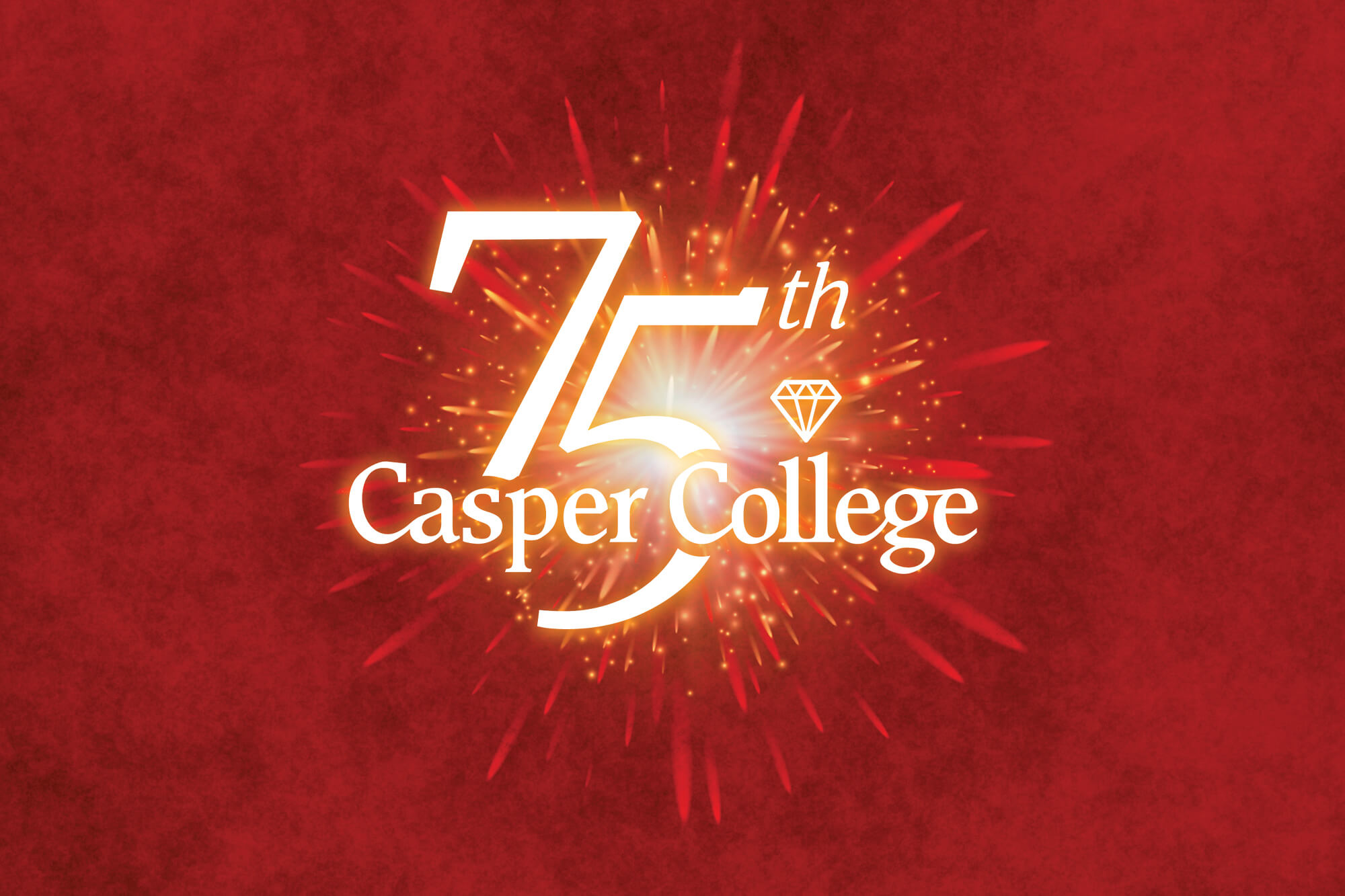 Casper College will celebrate its 75th anniversary with a gala Saturday, June 5, 2021, and present those chosen as the 25 Exemplary Alumni.
Hosted by the Casper College Foundation and Alumni Association, the Casper College 75th Gala will be a simple and elegant evening to celebrate the college and its people, according to Ann Dalton, associate director of development.
For the celebration of the college's 50th anniversary, the alumni association named 50 former students and graduates as exemplary alumni. For the 75th anniversary celebration, the alumni association has named 25 former students and graduates as exemplary alumni. Those exemplary alumni, many of whom will be at the gala, are:
From the 1960s: Neal Jacquot (AA, '62), Derrel Carruth (AA, '65), Frank D. Neville (AA, '66), and Jerry Spicer ('69).
From the 1970s: Jim Anderson (AB, '72), Father Kevin F. Burke ('72), David Long ('72), Richard S. Sullins (AS, '73), Kee Dunning (AA, '79), Reza "Ciah" Arabian Maleki (AS, '79).
From the 1980s: Patricia McInroy (AA, '80), (AA, '80) and (AA, '80), Mike Stepp (AAS, '80), Brenda Creel (AS, '82), Lawrence Heim (AS, '85), Rachelle Carnesale (AA, '87), and Dale Anderson (AAS, '89) and (AB, '93).
From the 1990s: Joshua Hamilton (AS, '95) and (AS, '99), Celestina Rossi (AB, '95), Guy Worthey (AS, '95), Jennifer S. Rodi (AS, AA, '96), and Melissa (Hieb) Sallee (AS, '97).
From the 2000s: Erin (Marrow) Hawley (AS, '00) and Asher Albertson (AS, '03).
From the 2010s: Tyler Lesher (AS, '11) and Colton Sasser (AS, '16).
The gala will take place at the Ford Events Center, formerly the Casper Events Center, beginning at 5 p.m. and is limited to 500 people. The dinner will be served buffet-style and feature four food stations, each featuring a different cuisine: Mexican, Italian, Asian, and barbecue. Each table will feature wine, and groups of six to eight people can sit together.
According to Dalton, Backwards Distilling has created a special 75th-anniversary cocktail, which will be served in a commemorative glass and sold at the event. A cash bar will also be available.
The evening will include a brief history and slideshow of Casper College. The Casper College Alumni Association will announce the 25 individuals chosen as exemplary alums from the past 25 years, and many will be in attendance.
All attendees will receive a special 75th-anniversary collector's coin. Other highlights of the gala include a photo booth and the opportunity to have pictures taken with famous Casper College personalities. "This nonfundraising event is intended to celebrate Casper College's 75 years and provide a fun opportunity for people to mingle and meet with old friends," said Dalton.
The limited tickets are $50 per person and can be purchased from the foundation online at caspercollegefoundation.org/75th-invitation or by calling 307-268-2256.
Subscribe
If you enjoyed this story, receive more just like it: