Casper College offers variety of classes for nonprofits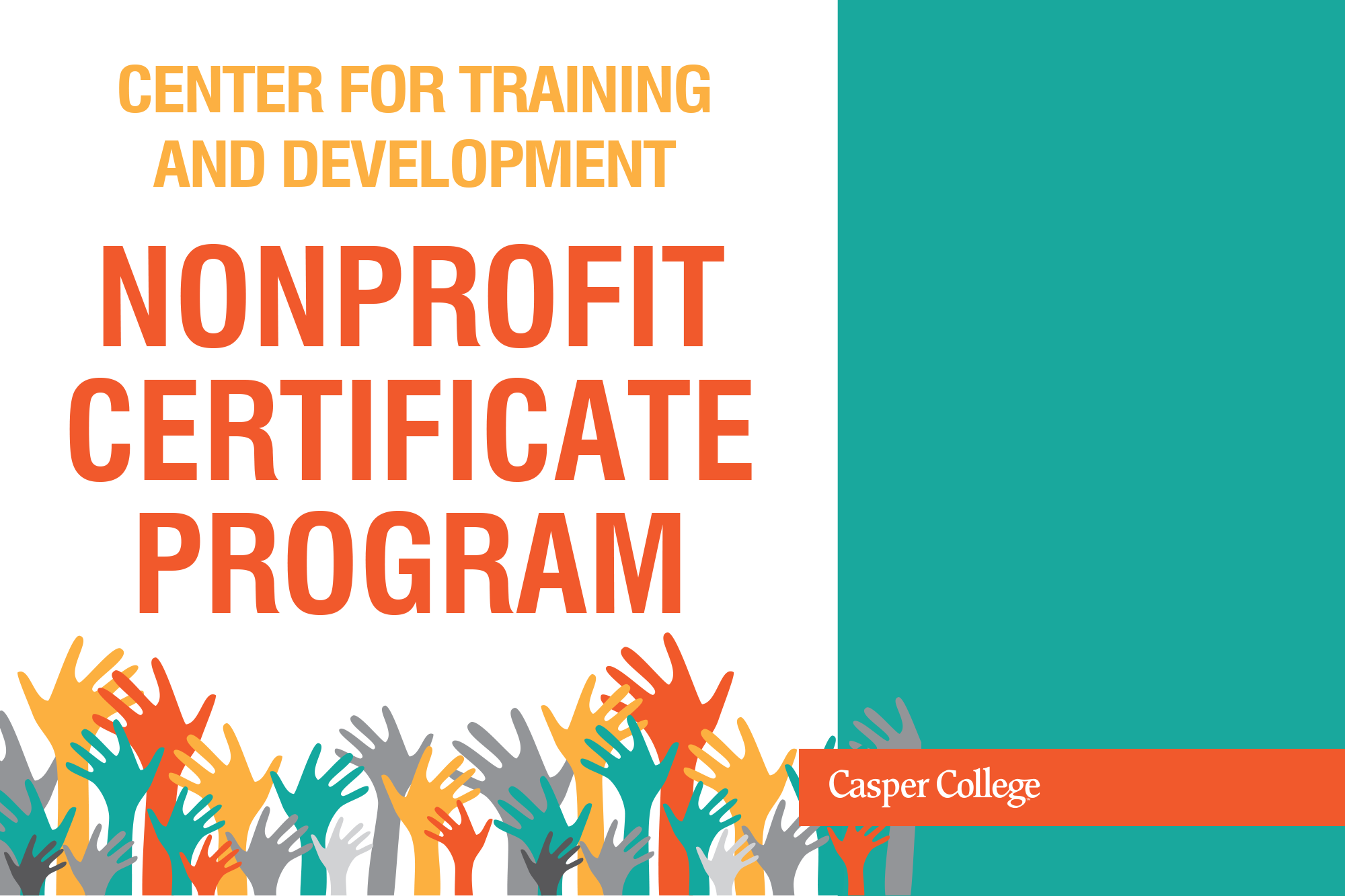 The Center for Training and Development at Casper College offers a nonprofit certificate program featuring a large selection of classes. The classes are available 24/7 throughout the spring 2021 semester to easily fit busy schedules.
"Those working in nonprofits will be able to gain the skills to be a proficient leader in the nonprofit field by taking classes in four essential areas of nonprofit management: financial management, leadership, marketing, and resource development," said Sarah Schneider, workforce training specialist.
The online classes start at $79. Those successfully completing four of the offered classes will earn a certificate of completion in nonprofit management.
The nonprofit classes include Budgeting in a Nonprofit, where students will study budgets and how they are used in nonprofit organizational settings. Cyber Security Awareness and Prevention will show participants how to keep their network safe, how to stay safe on the internet, keep their email safe, and use anti-virus software.
In Dealing with Difficult People, students will learn to identify difficult people, understand why they act the way they do, and develop techniques to address negative behaviors. An introduction to fundraising, Fundraising in a Nonprofit Organization, will emphasize fundamental issues in nonprofit fundraising.
For those needing to develop their ability to interpret major financial accounting statements used by nonprofit organizations, How to Read a Nonprofit Financial Statement is offered. Interviewing and Hiring will teach participants ways to ensure that they make good hiring decisions.
Other classes offered include Leadership and Work Life Balance, Managing Remote Employees, Nonprofit Board and Volunteer Development, Principals of Marketing for a Nonprofit, and Strategy in a Nonprofit Organization.
For more information on the program or to register in any class, contact Schneider at 307-268-3847 or sarahschneider@caspercollege.edu.
Subscribe
If you enjoyed this story, receive more just like it: