Women's soccer team shines in first contests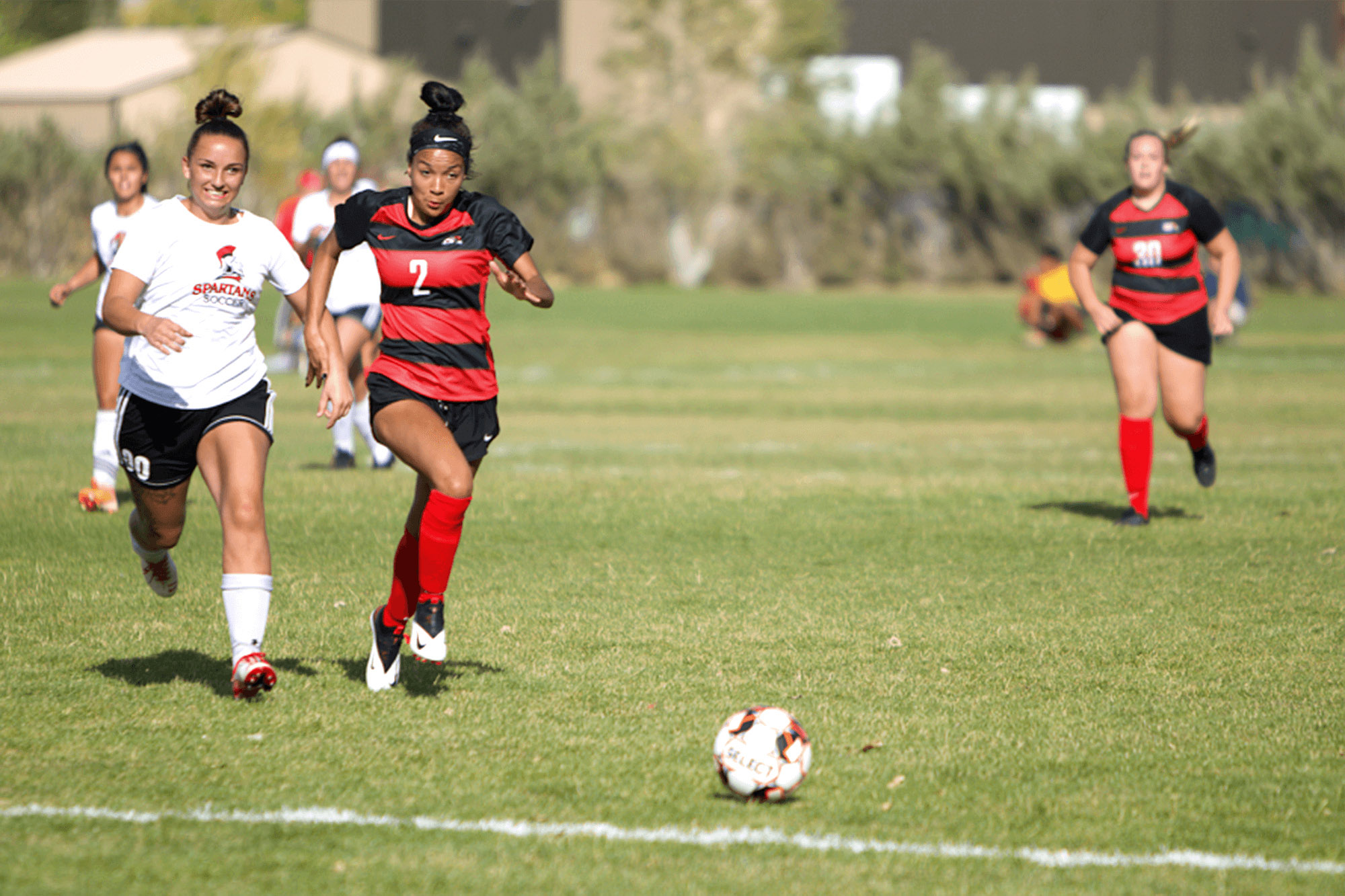 The Casper College Women's Soccer team was finally able to take to the field on Saturday, Oct. 3, for two scrimmage games against the Colorado Northwestern Community College Spartans. The Lady T-Birds won both contests 2-0 and 4-0.
"With all the COVID-19 changes to the season, these two scrimmages were a great opportunity to have our ladies outside playing," said Head Coach Ammon Bennett. According to Bennett, the team's first-ever goal scored in a game came from Ashley Sanchez (Kelly Walsh High School, Casper). The freshman forward " … was able to find the back of the net," said Bennett. Because the games were scrimmages, any goals scored and the few stats taken won't find their way into the official season records.
The second scrimmage was also against the Spartans, with "slightly different players since they only brought up 17 or 18 players, so we kind of divided our two teams up," Bennett said. Samantha Wiser, (Ridgeline High School, Millville, Utah) a freshman midfielder and forward and freshman forward Ameera Al-Maksosi (Mountain Ridge High School, Herriman, Utah), shined on the field during the second scrimmage. Bennett called the scrimmage " … a good solid game."
"All around, the team played well, considering our limited opportunities to be able to practice. The best part of this opportunity to play is that we know we can improve and get better, so we are excited about that. The ladies' defense and the backline did a really good job. It was a lot of fun," said Bennett.
Subscribe
If you enjoyed this story, receive more just like it: