Justin Hayward 'Inspired By Nature'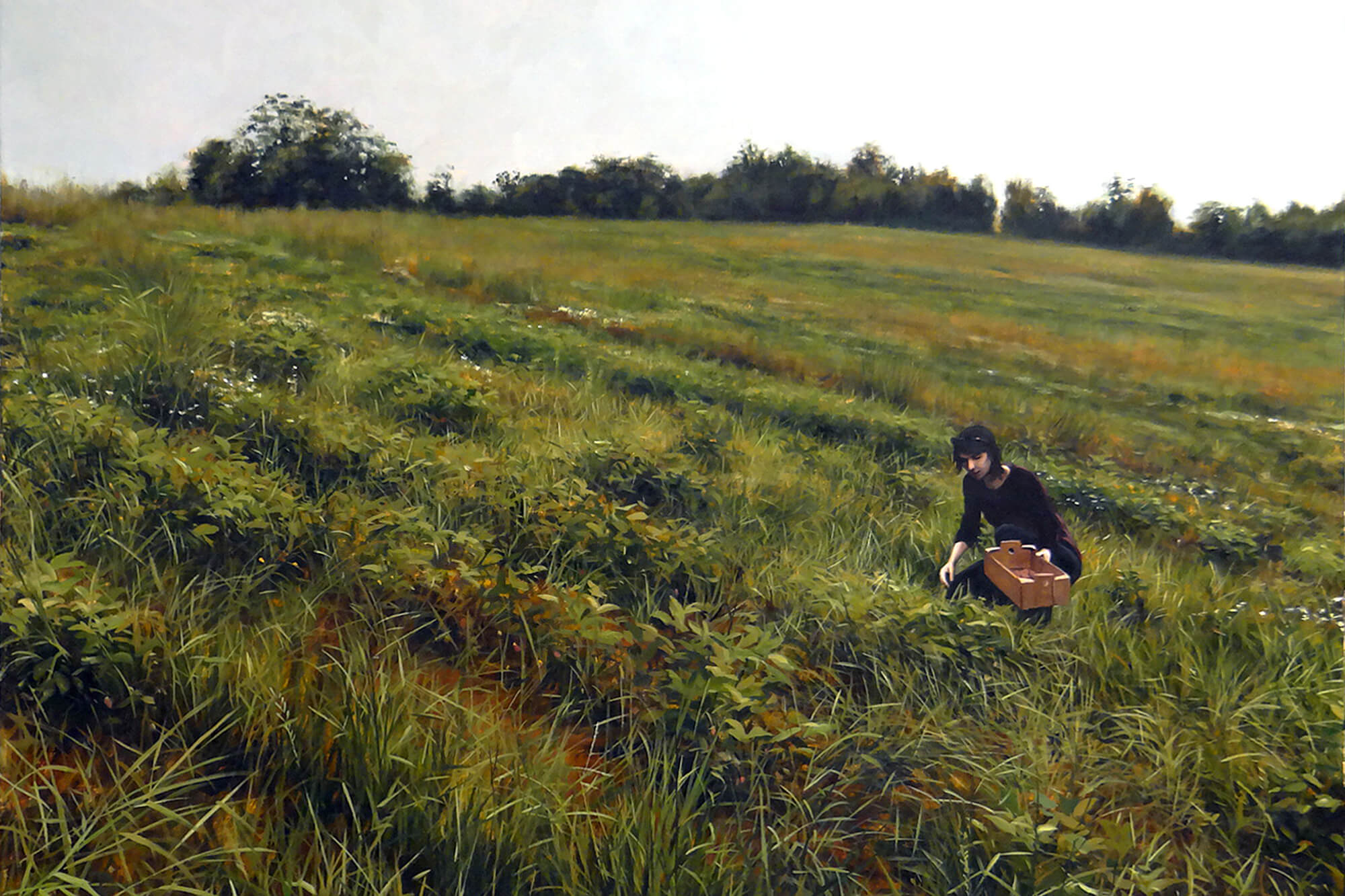 An exhibition by Casper College drawing and painting instructor Justin Hayward, "Inspired By Nature," will be on display at the Goodstein Visual Arts Gallery beginning Monday, Oct. 19. The exhibition will close Thursday, Dec. 10, and an artist's talk will also be presented that same day in the Wheeler Concert Hall at noon.
The exhibition of oil paintings features an array of beautiful landscapes from and around Wyoming discovered by Hayward while hiking and hunting.
A talented artist, Hayward's awards include The Outwin Boochever Portrait Competition, Smithsonian National Portrait Gallery where he was a finalist; a Top 25 Artist, Art Prize, in Grand Rapids, Michigan; Wyoming Artist of the Year, voted by TOSCA; and winner of both the 2017 and 2020 Wyoming Conservation Stamp Art Contests.
An exhibited drawer and painter, his exhibitions have been shown in the Smithsonian National Portrait Gallery in Washington D.C.; the Utah Museum of Fine Arts in Salt Lake City; the Springville Museum of Art in Springville, Utah; the Nicolaysen Art Museum; the Grand Rapids Public Museum in Grand Rapids, Michigan; and many universities, galleries, and national juried shows throughout the country.
The exhibition and talk are free and open to the public.
The Goodstein Visual Arts Gallery is open Monday through Thursday from 9 a.m. to 4 p.m. The gallery is located in the Goodstein Visual Arts Center, and the Wheeler Concert Hall is located in the Music Building. Both the Goodstein Visual Arts Center and the Music Building are located on the Casper College campus.
Subscribe
If you enjoyed this story, receive more just like it: