Gutting participates in inaugural TopConnect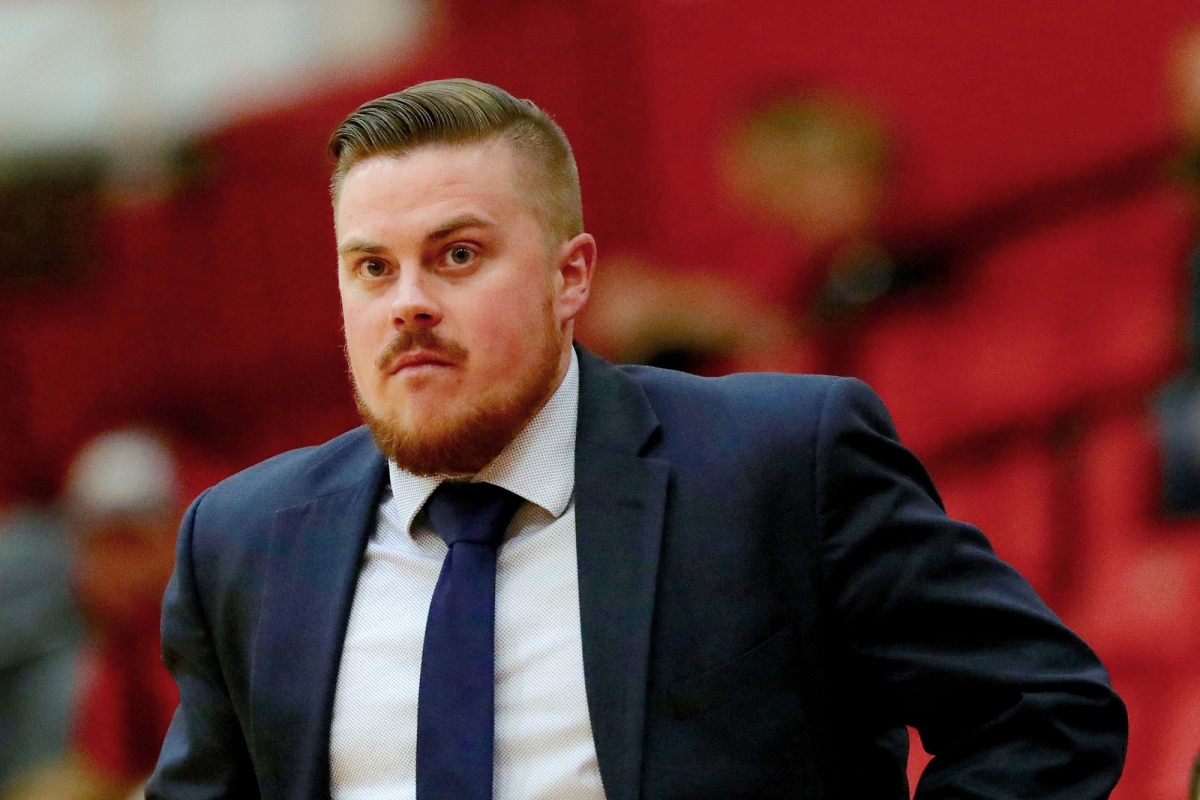 Casper College head men's basketball coach Shaun Gutting participated in the inaugural TopConnect NJCAA Symposium Oct. 8-9, 2020. Gutting was one of 30 NJCAA head men's basketball coaches. Eleven head women's basketball coaches also participated.
"This program allowed me and the other coaches to get some face-to-face time with NCAA Division 1 coaches and athletic directors to discuss what they think makes programs successful and ultimately what they look for in their respective fields," said Gutting. "I am honored to be one of the coaches chosen to attend this first-ever symposium." Gutting and the other coaches were chosen because they are considered the next wave of successful Division I coaches. "I learned new ideas on how to run a successful program. It was truly a great experience to be able to develop both individually and professionally," Gutting said.
The presenters for the inaugural TopConnect NJCAA included former junior college coaches Buzz Williams, Texas A&M; Steve Forbes, Wake Forest; Brian "Penny" Collins, Tennessee State; Jay Ladner, Southern Mississippi; Brittney Ezell, Ed.D., East Tennessee State; Chris Jans, New Mexico State; Keitha Adams, Wichita State; Ryan Ridder, Bethune-Cookman; and Chanda Rigby, Ph.D., Troy University. In addition to the former junior college coaches who spoke, a panel of Division 1 AD's discussed their expectations of a coaching staff, and a panel of current Division 1 assistant coaches shared their thoughts on their transition from junior college to their current roles.
In total, three panels of current NCAA Division 1 head coaches spoke of their experiences on maintaining the success once hired at the Division 1 level, making the jump to D1 from junior college, and overall career development.
TopConnect, formerly Villa 7, originated in 2003 by then Virginia Commonwealth University Athletic Director Richard Sander, Ph.D. It identifies the top NCAA basketball assistant coaches in the country and connects them with midmajor athletic directors providing networking opportunities for both parties.
Following the recent success of TopConnect Basketball 2020, Christopher Parker, Ed.D., NJCAA president and CEO, and Sander, assistant to the president and executive director in residence for the Center for Global Sport Leadership at East Tennessee State University, began to develop a program for the head men's and women's basketball coaches of the NJCAA, according to the NJCAA and TopConnect.
Subscribe
If you enjoyed this story, receive more just like it: