Crestwood provides $32,500 in scholarships for Casper College students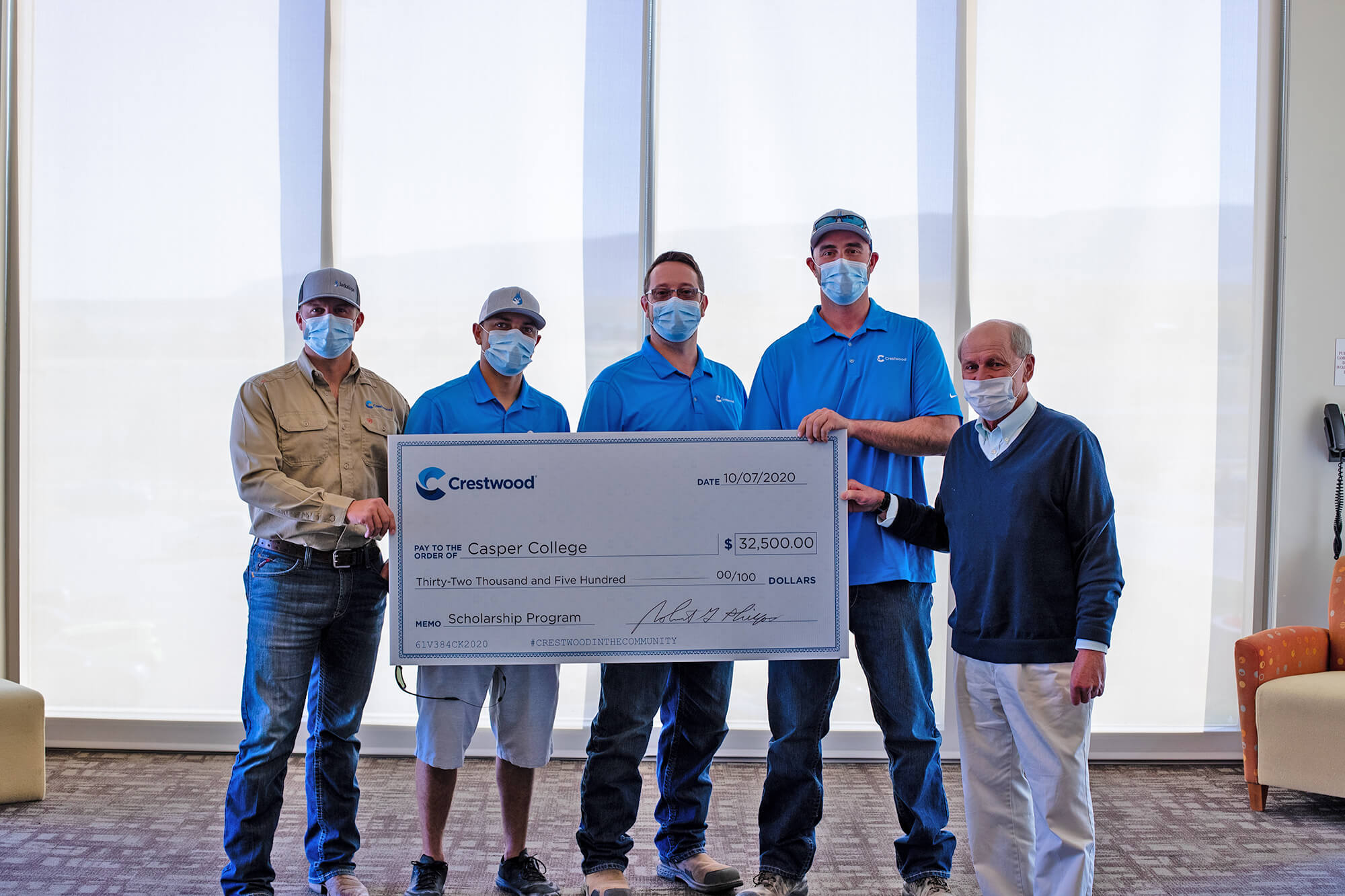 Thanks to the generosity of Crestwood Equity Partners LP, 13 Casper College students received a $2,500 scholarship for the 2021 spring semester.
To qualify, the students have to be pursuing a college degree in STEM or energy-related careers, show academic excellence, promising leadership skills, maintain a minimum 2.8 GPA, and be enrolled in at least six credit hours. "The scholarship is given to help alleviate the financial burden of college and is used for educational expenses only," said Ann Dalton, associate director of development with the Casper College Foundation.
"Crestwood is an important part of the Wyoming community and is dedicated to supporting the communities where our employees live and work," said Travis Wells, director of operations at Crestwood. "Hearing student stories of how this scholarship helps them in school encourages Crestwood to keep this going," said Wells. "With COVID-19, we know this year has provided even more challenges and are excited to continue to provide scholarships to the deserving students at Casper College," he added.
"This donation is part of our larger commitment to sustainability and giving back to the communities where we live and operate," said Joanne Howard, vice president of sustainability and corporate communications. "One of our focus areas for our giving is education and workforce development. It is our goal to provide real, lasting, and sustainable benefits in education and workforce development that provide communities the broadest options for their future and build a highly-skilled employee base in the regions where we operate," she noted.
The 13 students who were awarded a $2,500 scholarship include Lucas Patton, Lyle Hepworth, Zachary Tenney, Rachel Drake, Enrique Jimenez, Mindy James, Logan Moller, Trista Nyman, Garret Steinert, Tanesia Sternhagen, Tanner Stuart, Thomas Wallace, and Dillion Wolf.
About Crestwood Equity Partners LP
Houston, Texas, based Crestwood Equity Partners LP (NYSE: CEQP) is a master limited partnership that owns and operates midstream businesses in multiple shale resource plays across the United States. Crestwood Equity is engaged in the gathering, processing, treating, compression, storage, and transportation of natural gas; storage, transportation, terminalling, and marketing of NGLs; gathering, storage, terminalling, and marketing of crude oil; and gathering and disposal of produced water. Visit Crestwood Equity Partners LP at crestwoodlp.com, and to learn more about Crestwood's sustainability efforts, please visit esg.crestwoodlp.com.
Subscribe
If you enjoyed this story, receive more just like it: