2020-2021 theater and dance season celebrates 35 years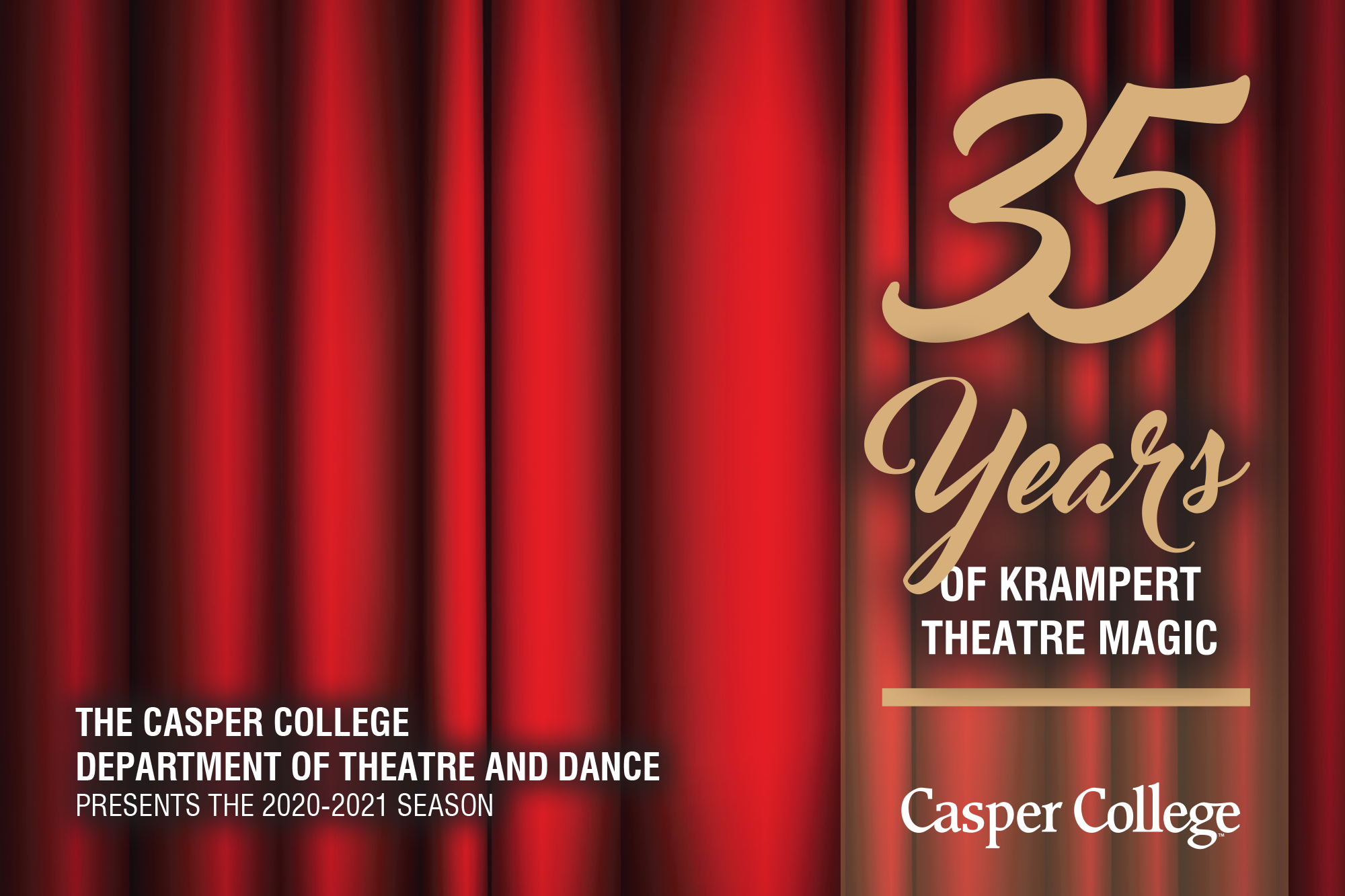 The Casper College Department of Theatre and Dance will celebrate its 35th year at the Gertrude Krampert Center for Theatre and Dance during the 2020-2021 season.
"We are planning a fun season of theater and dance at Casper College as we celebrate the Krampert Theatre's 35 years," said Chontelle Gray, theatre and dance department chair.
Disney's "Tarzan" will be the first offering. Under the direction of William Conte with choreography by Aaron Wood, the musical will run Oct. 22-25 and 28-31. "Tarzan" is based on Disney's animated musical adventure and Edgar Rice Burrough's "Tarzan of the Apes." The musical, featuring a score by rock legend Phil Collins, tells the story of an infant baby taken in and raised by gorillas after he washes up on the shores of West Africa. "This is a family-friendly show with an amazing cast. It will be a charming evening and look at the connections that tie us together and the importance of family," said Gray.
This year's dance production will occur in December with "A Merry Mixed-up Christmas." The story revolves around a slightly tipsy grandmother who has been sipping on eggnog while she tells the tale of "A Christmas Carol." While telling the tale, grandma " … begins bringing characters from other Christmas stories and TV specials into the mix. She is a little mixed up, but that makes the story even more fun," noted Gray, adding, "In the end, we realize that things may be a little mixed, but everything will be OK. Christmas will still come." Directed and choreographed by Jodi Youmans Jones, "A Merry Mixed-up Christmas" will run Dec. 3-6 and 10-12.
To coincide with the 2021 Humanities Festival and its theme "Celebration/Milestones," the theater department will present "Cyrano de Bergerac" Feb. 25-28 and March 3-6. Edmond Rostand's classic play looks at Cyrano de Bergerac, a brilliant poet and swordsman during the reign of Louis XIII, who is in love with the beautiful Roxane. "This is a classic tale of romance and a beautiful show that also features swordplay, so there is something for everyone," Gray said.
The final production for the season will be "Bright Star, " which is " … a heartwarming musical written and composed by Steve Martin and Edie Brickell," said Gray. Inspired by a true story, the Tony award-nominated musical " … is set in the Blue Ridge Mountains of North Carolina in the 1940s and 1920s and uses charm, humor and bluegrass music to tell the story of love lost and found," she said.
According to Gray, all four productions will take place on the Mick and Susie McMurry Stage in the Krampert Theatre. Due to COVID-19, all audience members will be required to wear a mask. "We are practicing social distancing between groups, so only a limited number of seats will be available each night. Tickets must be purchased through the box office either by phone or in person so that we may ensure seating with distance between groups," Gray said. In addition, for added safety, hand sanitizer is available at the doors, and the theater is deep cleaned and sanitized between performances.
Tickets for all productions will go on sale Monday, Oct. 5, and can be purchased by phone at 307-268-2500 or toll-free at 800-442-2963, ext. 2500 or in person at the box office, which is open Monday-Friday from 10 a.m.-3 p.m. Tickets for each performance are $12 for adults and $10 for students aged 5 to 18.
Subscribe
If you enjoyed this story, receive more just like it: